Flipkart SmartBuy Edge To Edge Tempered Glass for Apple iPhone SE 2020(Pack of 1)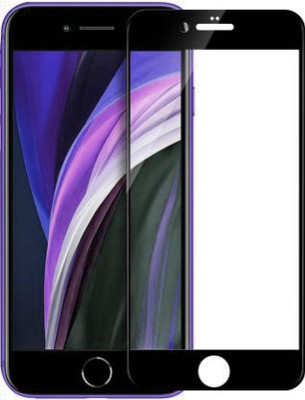 52% OFF
@ Flipkart
Check Price @ Amazon
Color:   Black
Price:   189.00
---
Similar Products
Flipkart Smartbuy Edge To Edge Tempered Glass for Apple iPhone SE 2020(Pack of 1)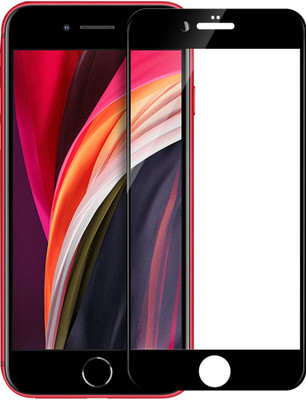 52% OFF
₹ 189.00 @ Flipkart
Check Price @ Amazon
Brand:   Flipkart Smartbuy
Color:   Black
Price:   189.00
---
BIZBEEtech Tempered Glass Guard for Apple iPhone 6s(Pack of 1)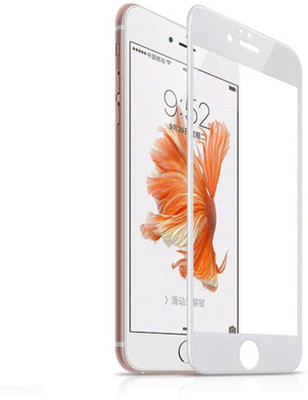 82% OFF
₹ 139.00 @ Flipkart
Check Price @ Amazon
BIZBEEtech Premium Tempered Glass Screen Protector that has been specially made to cover and protect your phone screen from damage and scratches with uniquely processed transparent glass and scratch resistant material. It keeps your screen fingerprint and smudge free and provides the quick responsive touch and vibrant clarity. Its new adhesive technology provides a worry free installation with a simple swipe. The slimmest screen protector comes with rounded borders, prevents chipping at the edges while using the variety of hook and crook cases for complete protection. And the last but not least its tempered glass technology prevents the glass from shattering while facing heavy impact. Its 9H Surface Hardness Keeps Your Smartphone Protected.
Brand:   BIZBEEtech
Color:   White
Price:   139.00
---
Desirtech Edge To Edge Tempered Glass for Apple iPhone XR(Pack of 1)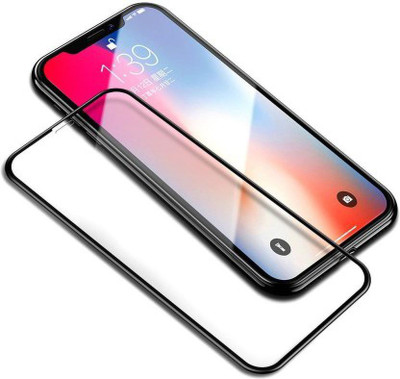 68% OFF
₹ 159.00 @ Flipkart
Check Price @ Amazon
Desirtech Glass Screen Protector has been specially made with scratch resistant material and rounded edges for a more precise fit. Due to the 0.23-0.33mm thickness and surface hardness of the Glass Screen Protector provides premium protection and no lose in touch screen sensitivity. Surface hardness Three times stronger than regular PET film. Even sharp objects such as knives and keys will not scratch the Glass Screen Protector. Oleo phobic Coating: The Glass Screen Protector has an oleo phobic coating that prevents fingerprints and other contaminants and makes the film easy to clean. Anti-Shatter Film: If broken, the Glass Screen Protector cracks into small pieces that are held within the film. They are not sharp, making it safer than other glass products. CAUTION *When removing for re-use, the adhesive properties might wear off to an extent where the screen protector will not adhere to the device. It is not recommended to reuse the Glass Screen Protector once it's been applied. *Using excessive force when installing or removing the screen protector may damage the product
Brand:   Desirtech
Color:   Black
Price:   159.00
---
Hupshy Edge To Edge Tempered Glass for Apple iPhone SE 2020(Pack of 1)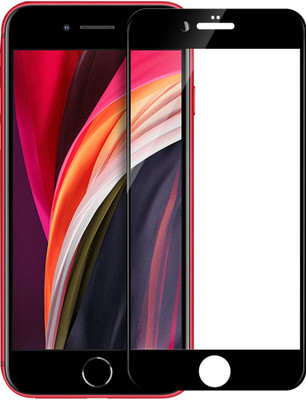 80% OFF
₹ 229.00 @ Flipkart
Check Price @ Amazon
Hupshy Full Tempered Glass Screen Protector is designed to perfectly fit to your smartphone. It has very easy application, leaving no bubbles, and having no glare. Its Oleophobic coating helps reduce visibility of fingerprints and other contaminants, making it easy to quickly clean the screen.our Premium GLASS Screen Protector is scratch and wear resistant, and also has glare reducing capabilities. Designed to be extremely tough and durable, Installation is also a breeze…….
Brand:   Hupshy
Color:   Black
Price:   229.00
---
Gorilla Original Tempered Glass Guard for Apple iPhone 6, Apple iPhone 6s(Pack of 1)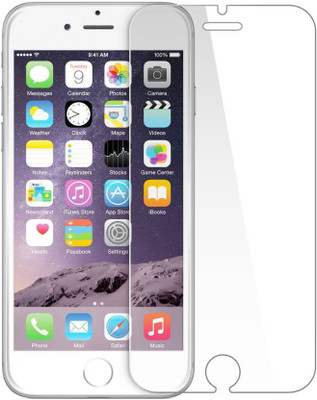 79% OFF
₹ 260.00 @ Flipkart
Check Price @ Amazon
Brand:   Gorilla Original
Color:   Transparent
Price:   260.00
---
SRT Tempered Glass Guard for Apple iPhone 6s(Pack of 1)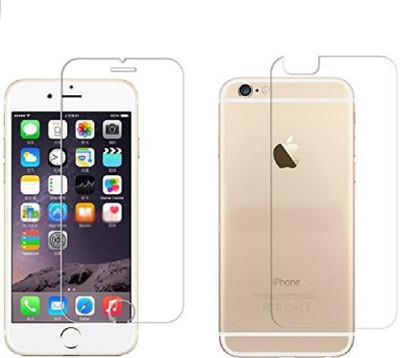 74% OFF
₹ 176.00 @ Flipkart
Check Price @ Amazon
SRT 2.5D Curve Edge HD Ultra Clear Tempered Glass will prevent from scratches on your device screen without sacrificing visibility. Its dust repelling, reduces glare, smudges and improves clarity. It uses a static adhesive that will not leave a residue when removed, and makes installation error-proof. The screen glass guard also comes along with a microfiber cleaning cloth, allowing you to remove dust or debris from your screen before applying the Screen Protector. The bubble-free application makes SRT screen guards an ultimate solution for making your device screen brilliant and scratch-free.
Brand:   SRT
Color:   Transparent
Price:   176.00
---
SRT Tempered Glass Guard for Apple iPhone 6s(Pack of 1)
80% OFF
₹ 139.00 @ Flipkart
Check Price @ Amazon
Brand:   SRT
Color:   Transparent
Price:   139.00
---
Sprig Tempered Glass Guard for Apple IPhone 11, Apple iPhone XR(Pack of 1)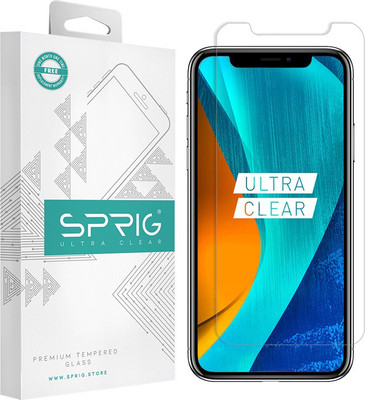 50% OFF
₹ 299.00 @ Flipkart
Check Price @ Amazon
Apple IPhone 11 Clear Tempered Glass Screen Guard/Screen Protector - Specially Made for the Indian version of Apple IPhone 11 The Premium quality of Apple IPhone 11 Screen Guard provides the feel of actual glass and no loss in touch screen sensitivity. Rounded Edged Technology - The Ultra HD Apple IPhone 11 Clear Tempered Glass comes with rounded polished corners and edges to make it a smooth experience. Best for Outdoor Activities - Sprig's Apple IPhone 11 Clear Screen Guard is designed for outdoor and indoor activities so that you enjoy the moment and we protect your device from accidental falls. Slim Design - Sprig's Apple IPhone 11 Clear Tempered Glass is designed very thin & slim to provide the highest protection while keeping itself slim. Case Compatible - Sprig also provides full body curved 3D design for Apple IPhone 11 Clear Screen Guard, which is fully compatible with Apple IPhone 11 original back case. While you pair it with original Apple IPhone 11 Accessories such as the back case of charging cable, you may not experience any problems of touch sensitivity or bubbles around the edges. Sprig's Apple IPhone 11 Clear Tempered Glass is made with precise cut-outs for the camera and home button, provides crystal clear clarity with high quality tempered glass which protects your Apple IPhone 11 screen from unwanted scratches and damages. Available Variants for Apple IPhone 11 Clear Tempered Glass - Crystal Clear, Soft Edge and Silk Screen We offer top quality best screen guard in Mumbai, Delhi, NCR, Gurgaon, Bangalore, Chennai, Hyderabad, Ernakulam/ Cochin, Gujarat and all across India. For terms of warranty, Kindly refer to our warranty page. Keep your Apple IPhone 11 scratch free with our Sprig's Apple IPhone 11 Tempered Glass Screen Guard/Screen Protector
Brand:   Sprig
Color:   Transparent
Price:   299.00
---
Flipkart SmartBuy Edge To Edge Tempered Glass for Apple iPhone 11, Apple iPhone XR(Pack of 1)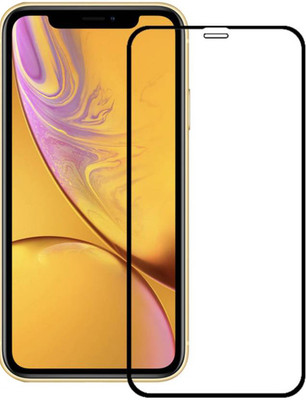 50% OFF
₹ 199.00 @ Flipkart
Check Price @ Amazon
Brand:   Flipkart SmartBuy
Color:   Black
Price:   199.00
---