Case Trendz Tempered Glass Guard for Microsoft Lumia 435(Pack of 1)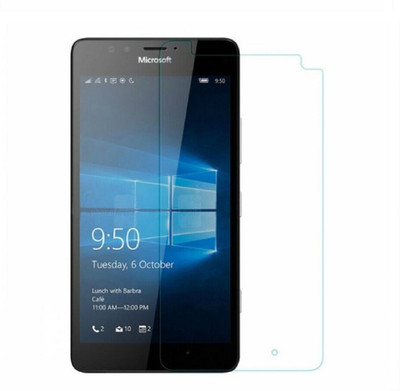 80% OFF
@ Flipkart
Check Price @ Amazon
The best screen protector BY"CASETRENDZ" for your mobile. Why this is the best??? 1. This Protector is Shatterproof hence better than a normal tempered glass which gets cracked easily. 2. This is clearer than normal Screen Guard / Screen Protector & Tempered Glass. 3. This is Easy to clean & Anti fingerprint Screen Protector. 4.This is Scratch Resistant. You can keep your phone now your pocket with keys, coins and any metallic article. 5. This is made of Anti Shattered Film (High Silicone Coated) and based on Zero-Residue Adhesive Technology. 6. This is as thin as 3 sheets of a Paper. So your phone will not look 7. It comes with 6 Layers of Protection.
Color:   Clear Transparent
Price:   199.00
---
Similar Products
Case Creation Tempered Glass Guard for Nokia Lumia 720(Pack of 1)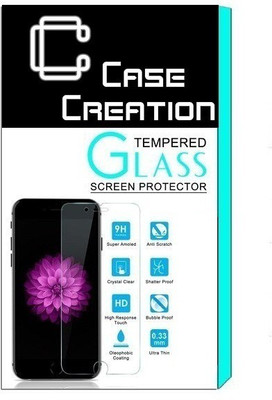 75% OFF
₹ 240.00 @ Flipkart
Check Price @ Amazon
Case Creation(TM) Premium GLASS Protectors are the latest in state-of-the-art screen protection technology. Highly durable and scratch resistant/chip resistant, this strong 9H (hardness level) protector will guarantee your cell phone the best protection against drops, bumps, scratches and normal wear and tear. Get all the protection without any bulk Glass protectors are a mere .33mm thin making them ultra-light weight to allow for a 'delicate touch' style screen protector that promises not to interfere with the sensitivity of your touchscreen. To top it all off the GLASS protectors are designed to be 99.99% transparent to promote an optimal, natural, crystal clear viewing experience.Simply align the protector with your device and a simple swipe of your finger adheres the protector to your screen-High Definition clear screen protector with 99% clarity keeps the screen looking like new -Anti-oil coating, avoid smudges and reduce the fingerprints Anti-oil coating, avoid smudges and reduce the fingerprints -provides a natural screen experience.Adds Extra Protection Which Prevents Your Smartphone Screen From Scratches And Also From Any Sudden Mishaps.Utilising a unique, multi-layered design and polished with maximum clarity, rounded edges you are completely covered against scratches and drops with Case Creation (TM) ( TM )Ballistic Glass.Compliment the visuals of your Phone Smartphone display, while providing superior protection against scratches and drops.
Brand:   Case Creation
Color:   Transparent
Price:   240.00
---