COZR Impossible Screen Guard for KARBONN A19(Pack of 2)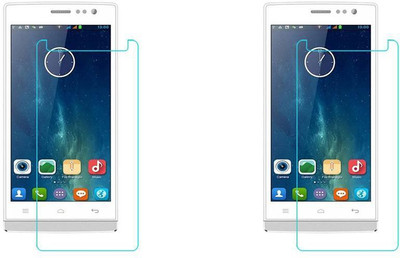 68% OFF
@ Flipkart
Check Price @ Amazon
COZR's Screen Protector has been specially made with scratch resistant material and rounded edges for a more precise fit. Due to the 0.23-0.33mm thickness and surface hardness of the Glass Screen Protector provides premium protection and no lose in touch screen sensitivity. Surface hardness Three times stronger than regular PET film. Even sharp objects such as knives and keys will not scratch the Glass Screen Protector. Oleo phobic Coating: The Glass Screen Protector has an oleo phobic coating that prevents fingerprints and other contaminants and makes the film easy to clean. Anti-Shatter Film: If broken, the Glass Screen Protector cracks into small pieces that are held within the film. They are not sharp, making it safer than other glass products. CAUTION *When removing for re-use, the adhesive properties might wear off to an extent where the screen protector will not adhere to the device. It is not recommended to reuse the Glass Screen Protector once it's been applied. *Using excessive force when installing or removing the screen protector may damage the product
Color:   Transparent
Price:   125.00
---
Similar Products
Phonicz Retails Impossible Screen Guard for Karbonn A19(Pack of 2)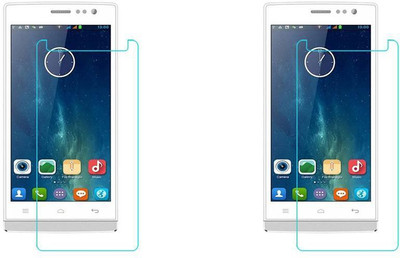 51% OFF
₹ 195.00 @ Flipkart
Check Price @ Amazon
Phonicz Retail's Screen Protector has been specially made with scratch resistant material and rounded edges for a more precise fit. Due to the 0.23-0.33mm thickness and surface hardness of the Glass Screen Protector provides premium protection and no lose in touch screen sensitivity. Surface hardness Three times stronger than regular PET film. Even sharp objects such as knives and keys will not scratch the Glass Screen Protector. Oleo phobic Coating: The Glass Screen Protector has an oleo phobic coating that prevents fingerprints and other contaminants and makes the film easy to clean. Anti-Shatter Film: If broken, the Glass Screen Protector cracks into small pieces that are held within the film. They are not sharp, making it safer than other glass products. CAUTION *When removing for re-use, the adhesive properties might wear off to an extent where the screen protector will not adhere to the device. It is not recommended to reuse the Glass Screen Protector once it's been applied. *Using excessive force when installing or removing the screen protector may damage the product
Brand:   Phonicz Retails
Color:   Transparent
Price:   195.00
---
MYUZ Impossible Screen Guard for KARBONN A19(Pack of 2)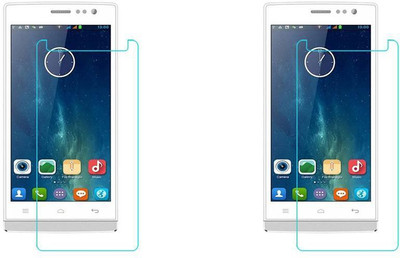 57% OFF
₹ 149.00 @ Flipkart
Check Price @ Amazon
Screen Protector has been specially made with scratch resistant material and rounded edges for a more precise fit. Due to the 0.23-0.33mm thickness and surface hardness of the Glass Screen Protector provides premium protection and no lose in touch screen sensitivity. Surface hardness Three times stronger than regular. Even sharp objects such as knives and keys will not scratch the Glass Screen Protector. Oleo phobic Coating: The Glass Screen Protector has an oleo phobic coating that prevents fingerprints and other contaminants and makes the film easy to clean. Anti-Shatter Film: If broken, the Glass Screen Protector cracks into small pieces that are held within the film. They are not sharp, making it safer than other glass products.
Brand:   MYUZ
Color:   Transparent
Price:   149.00
---
Fuhrende Tempered Glass Guard for Karbonn A19(Pack of 1)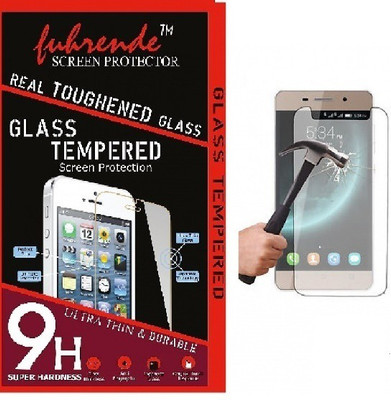 87% OFF
₹ 122.00 @ Flipkart
Check Price @ Amazon
Fuhrende Tempered Glasses are the premium range of protective screen guards with finest smooth edges and 6 layered glass which not only let your phone flaunt its curves, but also give top quality protection to your screen. The tempered Glass exhibit high touch sensitivity and smoothness as compared to other ordinary protective guards. It comes with exclusive oleophobic coating making it shock proof, anti smudge and anti fingerprint glass which helps it display 100% transparency and makes your display look like real HD. It is water and oil repellent with high quality adhesive strength which can be installed without any hassles. In short, Fuhrende tempered glasses are your phoneâÂÂs best protective guards.
Brand:   Fuhrende
Color:   Transparent
Price:   122.00
---
MudShi Impossible Screen Guard for Karbonn A19(Pack of 2)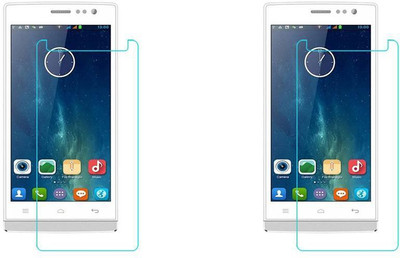 63% OFF
₹ 147.00 @ Flipkart
Check Price @ Amazon
Mudshi's Screen Protector has been specially made with scratch resistant material and rounded edges for a more precise fit. Due to the 0.23-0.33mm thickness and surface hardness of the Glass Screen Protector provides premium protection and no lose in touch screen sensitivity. Surface hardness Three times stronger than regular PET film. Even sharp objects such as knives and keys will not scratch the Glass Screen Protector. Oleo phobic Coating: The Glass Screen Protector has an oleo phobic coating that prevents fingerprints and other contaminants and makes the film easy to clean. Anti-Shatter Film: If broken, the Glass Screen Protector cracks into small pieces that are held within the film. They are not sharp, making it safer than other glass products. CAUTION *When removing for re-use, the adhesive properties might wear off to an extent where the screen protector will not adhere to the device. It is not recommended to reuse the Glass Screen Protector once it's been applied. *Using excessive force when installing or removing the screen protector may damage the product
Brand:   MudShi
Color:   Transparent
Price:   147.00
---
ROBMOB Impossible Screen Guard for KARBONN TITANIUM S19(Pack of 2)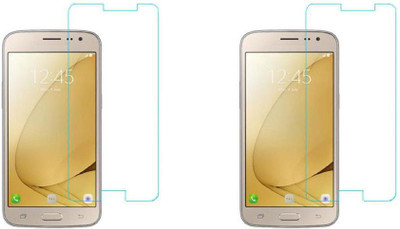 64% OFF
₹ 125.00 @ Flipkart
Check Price @ Amazon
ROBMOB's Screen Protector has been specially made with scratch resistant material and rounded edges for a more precise fit. Due to the 0.23-0.33mm thickness and surface hardness of the Glass Screen Protector provides premium protection and no lose in touch screen sensitivity. Surface hardness Three times stronger than regular PET film. Even sharp objects such as knives and keys will not scratch the Glass Screen Protector. Oleo phobic Coating: The Glass Screen Protector has an oleo phobic coating that prevents fingerprints and other contaminants and makes the film easy to clean. Anti-Shatter Film: If broken, the Glass Screen Protector cracks into small pieces that are held within the film. They are not sharp, making it safer than other glass products. CAUTION *When removing for re-use, the adhesive properties might wear off to an extent where the screen protector will not adhere to the device. It is not recommended to reuse the Glass Screen Protector once it's been applied. *Using excessive force when installing or removing the screen protector may damage the product
Brand:   ROBMOB
Color:   Transparent
Price:   125.00
---
COZR Impossible Screen Guard for KARBONN TITANIUM S19(Pack of 2)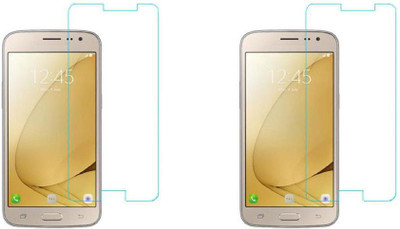 68% OFF
₹ 125.00 @ Flipkart
Check Price @ Amazon
COZR's Screen Protector has been specially made with scratch resistant material and rounded edges for a more precise fit. Due to the 0.23-0.33mm thickness and surface hardness of the Glass Screen Protector provides premium protection and no lose in touch screen sensitivity. Surface hardness Three times stronger than regular PET film. Even sharp objects such as knives and keys will not scratch the Glass Screen Protector. Oleo phobic Coating: The Glass Screen Protector has an oleo phobic coating that prevents fingerprints and other contaminants and makes the film easy to clean. Anti-Shatter Film: If broken, the Glass Screen Protector cracks into small pieces that are held within the film. They are not sharp, making it safer than other glass products. CAUTION *When removing for re-use, the adhesive properties might wear off to an extent where the screen protector will not adhere to the device. It is not recommended to reuse the Glass Screen Protector once it's been applied. *Using excessive force when installing or removing the screen protector may damage the product
Brand:   COZR
Color:   Transparent
Price:   125.00
---
Phonicz Retails Impossible Screen Guard for Karbonn Titanium S19(Pack of 2)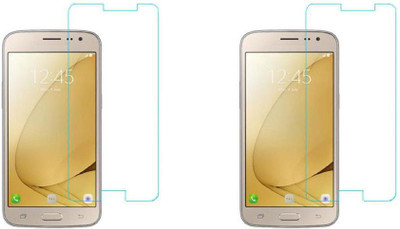 51% OFF
₹ 195.00 @ Flipkart
Check Price @ Amazon
Phonicz Retail's Screen Protector has been specially made with scratch resistant material and rounded edges for a more precise fit. Due to the 0.23-0.33mm thickness and surface hardness of the Glass Screen Protector provides premium protection and no lose in touch screen sensitivity. Surface hardness Three times stronger than regular PET film. Even sharp objects such as knives and keys will not scratch the Glass Screen Protector. Oleo phobic Coating: The Glass Screen Protector has an oleo phobic coating that prevents fingerprints and other contaminants and makes the film easy to clean. Anti-Shatter Film: If broken, the Glass Screen Protector cracks into small pieces that are held within the film. They are not sharp, making it safer than other glass products. CAUTION *When removing for re-use, the adhesive properties might wear off to an extent where the screen protector will not adhere to the device. It is not recommended to reuse the Glass Screen Protector once it's been applied. *Using excessive force when installing or removing the screen protector may damage the product
Brand:   Phonicz Retails
Color:   Transparent
Price:   195.00
---
MYUZ Impossible Screen Guard for KARBONN TITANIUM S19(Pack of 2)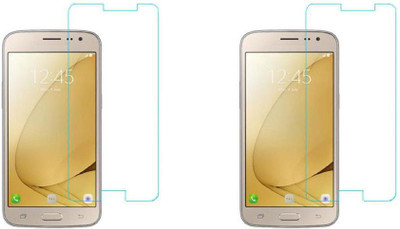 57% OFF
₹ 149.00 @ Flipkart
Check Price @ Amazon
MYUZ's Screen Protector has been specially made with scratch resistant material and rounded edges for a more precise fit. Due to the 0.23-0.33mm thickness and surface hardness of the Glass Screen Protector provides premium protection and no lose in touch screen sensitivity. Surface hardness Three times stronger than regular PET film. Even sharp objects such as knives and keys will not scratch the Glass Screen Protector. Oleo phobic Coating: The Glass Screen Protector has an oleo phobic coating that prevents fingerprints and other contaminants and makes the film easy to clean. Anti-Shatter Film: If broken, the Glass Screen Protector cracks into small pieces that are held within the film. They are not sharp, making it safer than other glass products. CAUTION *When removing for re-use, the adhesive properties might wear off to an extent where the screen protector will not adhere to the device. It is not recommended to reuse the Glass Screen Protector once it's been applied. *Using excessive force when installing or removing the screen protector may damage the product
Brand:   MYUZ
Color:   Transparent
Price:   149.00
---
Zootkart Impossible Screen Guard for Karbonn Titanium S19(Pack of 2)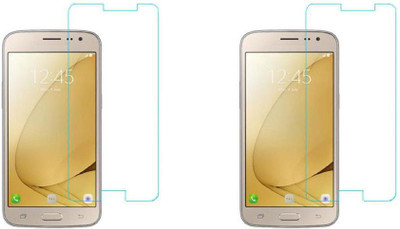 56% OFF
₹ 175.00 @ Flipkart
Check Price @ Amazon
Zootkart's Screen Protector has been specially made with scratch resistant material and rounded edges for a more precise fit. Due to the 0.23-0.33mm thickness and surface hardness of the Glass Screen Protector provides premium protection and no lose in touch screen sensitivity. Surface hardness Three times stronger than regular PET film. Even sharp objects such as knives and keys will not scratch the Glass Screen Protector. Oleo phobic Coating: The Glass Screen Protector has an oleo phobic coating that prevents fingerprints and other contaminants and makes the film easy to clean. Anti-Shatter Film: If broken, the Glass Screen Protector cracks into small pieces that are held within the film. They are not sharp, making it safer than other glass products. CAUTION *When removing for re-use, the adhesive properties might wear off to an extent where the screen protector will not adhere to the device. It is not recommended to reuse the Glass Screen Protector once it's been applied. *Using excessive force when installing or removing the screen protector may damage the product
Brand:   Zootkart
Color:   Transparent
Price:   175.00
---