Anonymous Screen Guard for Nokia 6.2(Pack of 2)
75% OFF
@ Flipkart
Check Price @ Amazon
Highly durable and scratch resistant/chip resistant, this strong 9H (hardness level) protector will guarantee your cell Phone the best protection against drops, bumps, scratches and normal wear and tear.
Color:   Clear
Price:   149.00
---
Similar Products
King Screen Guard for Nokia Asha 220(Pack of 1)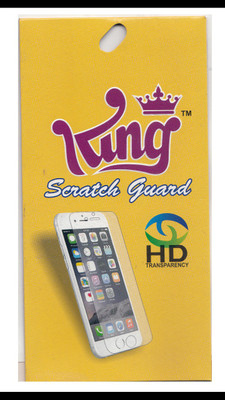 40% OFF
₹ 299.00 @ Flipkart
Check Price @ Amazon
King Clear- Screen Guard ProtectionThis Quick And Easy To Install. It Has An Anti-Dust Protection Which Surrounds The Screen To Prevent Dust As Well As Reducing Uv Sun Light Caused By Reflected Light, Protecting Your Eyes And Screen. It Helps To Prevent Your Screen From Scrapes And Scratches, And Helps To Improve Handwriting Recognition For An Easier Use. The Non-Adhesive Back Will Not Leave Sticky Residue Which Can Ruin Your Screen When The Product Is Removed.Use The Cleaning Cloth To Clean The Screen Before And After Applying Protector Provided Inside The Packet.Features:1) 99% Transparent: Unmatched Clarity2) 99% Uv Protection: Reduces Eye Strain Caused By The Lcd Screen3) Transmits Original Colours.4) Scratch Resistant Coating5) Ultra Smooth Surface: Enhance The Experience And Utilization Of Touch Screen And Stylus Features6) Silicone Adhesive Coating: No Glue Residue When Removed7) Increase Life Of Mobile By Protecting Screen From Dust And Scratches.
Brand:   King
Color:   Transparent
Price:   299.00
---
Aptivos Impossible Screen Guard for NOKIA 8.1(Pack of 1)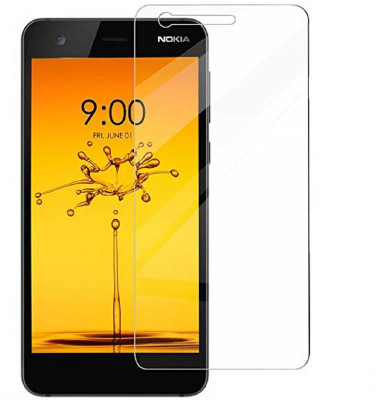 87% OFF
₹ 120.00 @ Flipkart
Check Price @ Amazon
APTIVOS FULL BODY 2.5D 9H Hardness unbreakable Glass for your mobile devices. Really,WOW ! : HD Transparency ensures perfect match with your screen with zero impact on visual display. FULL BODY AND TOUGH : Ultra durable due to the Toughened Glass (9H Hardness) Used. Fingerprint proof (Oleophobic Coating), Anti-dust, washable & tear-resistant. Super Sensitive Touch and Easy Installation : Attaches smoothly with a self-adhering surface and leaves no residue when removed. Anti-Shatter: If broken, the glass will break into small parts but stay in one piece, making it safer for glass screen of your phone. Scratch Proof : Protects your screen from daily scratches, dust, scrapes, and normal signs of wear. Comes with a Scratch Proof coating for lasting durability. This provides the Maximum Protection to your Phone and maximum comfort for use. Precise Cutouts : for each and every phone opening including The Front Camera of your Device. 2.5D Tapered Rounded Edges: The 2.5D tapered round edges of screen protector helps deflect shock from bumps and also increases touch sensitivity during scrolls making it a highly Premium Product.
Brand:   Aptivos
Color:   Transparent Clear
Price:   120.00
---