Dreamz by Pantaloons Round Neck Solid Women Pullover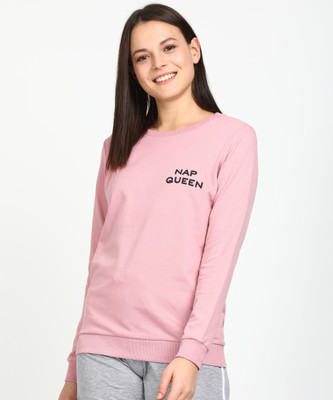 45% OFF
@ Flipkart
Check Price @ Amazon
Women's printed casual sleep wear top featuring a round neck, full sleeves and a regular fit. It is crafted from fine cotton blend.
Color:   Dusty Pink
Size:   L
Price:   384.00
---
Similar Products
Pivl Woven V Neck Casual Women Brown Sweater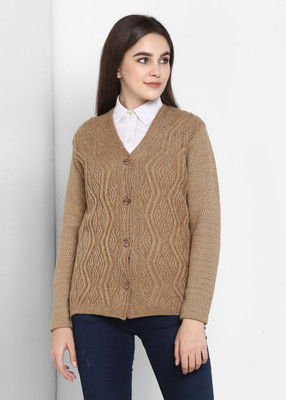 71% OFF
₹ 569.00 @ Flipkart
Check Price @ Amazon
This winter keep your style quotient up with trendy and stylish fashion sweater for women from Pivl. Designed to perfection, the sweater are made of wool blend. When temperatures drop, stay warm in style and comfort this winter. Pair it effortlessly with your trim denims and casual shoes for a smart look.
Brand:   Pivl
Color:   Brown
Size:   M
Price:   569.00
---
SatSun Solid V-neck Formal Women Purple Sweater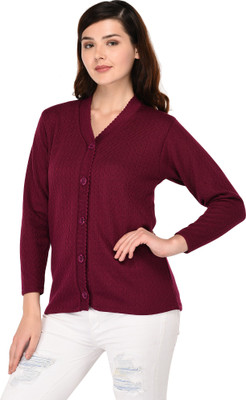 70% OFF
₹ 473.00 @ Flipkart
Check Price @ Amazon
Brand:   SatSun
Color:   W_Wine
Size:   XL
Price:   473.00
---
Kalt Self Design V Neck Casual Women Pink Sweater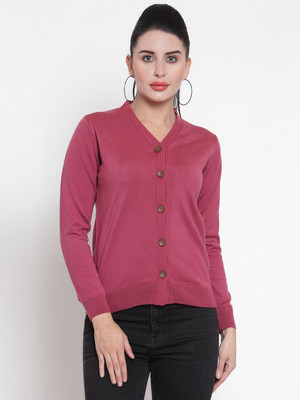 50% OFF
₹ 700.00 @ Flipkart
Check Price @ Amazon
Kalt Women's V-Neck Full Sleeves Button Acrylic Sweater
Brand:   Kalt
Color:   TERACOTTA
Size:   S
Price:   700.00
---
Miss Chase Solid Round Neck Casual Women Dark Blue Sweater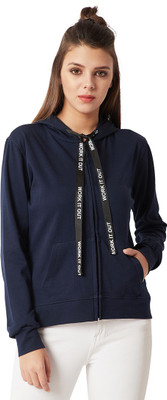 61% OFF
₹ 721.00 @ Flipkart
Check Price @ Amazon
Brand:   Miss Chase
Color:   Navy Blue
Size:   S
Price:   721.00
---
Kalt Self Design V Neck Casual Women Pink Sweater
50% OFF
₹ 1,000.00 @ Flipkart
Check Price @ Amazon
Flat Knit Cable Button Sweater
Brand:   Kalt
Color:   PINK
Size:   S
Price:   1,000.00
---
Pluss Full Sleeve Solid Women Sweatshirt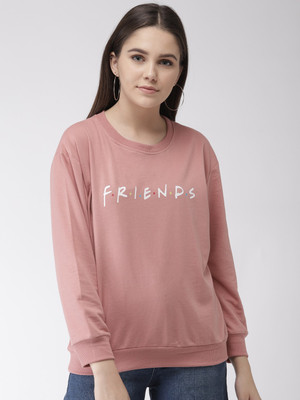 73% OFF
₹ 539.00 @ Flipkart
Check Price @ Amazon
Womens Full sleeve solid Sweatshirt
Brand:   Pluss
Color:   Pink
Size:   S
Price:   539.00
---
SatSun Solid V-neck Formal Women Maroon Sweater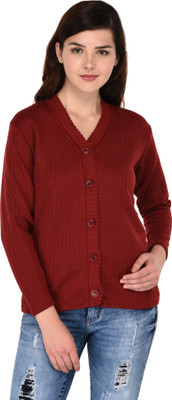 76% OFF
₹ 378.00 @ Flipkart
Check Price @ Amazon
Brand:   SatSun
Color:   M_Maroon
Size:   L
Price:   378.00
---
Pluss Full Sleeve Solid Women Sweatshirt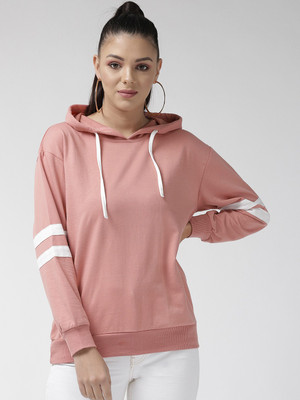 73% OFF
₹ 512.00 @ Flipkart
Check Price @ Amazon
Womens Full sleeve solid Sweatshirt
Brand:   Pluss
Color:   Pink
Size:   M
Price:   512.00
---
SatSun Women Button Self Design Cardigan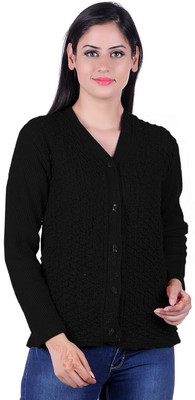 81% OFF
₹ 361.00 @ Flipkart
Check Price @ Amazon
Brand:   SatSun
Color:   Black
Size:   XXL
Price:   361.00
---