Nifty Slim Women Light Blue Jeans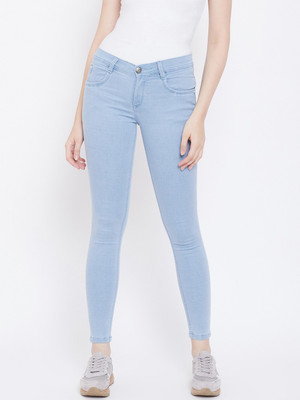 54% OFF
@ Flipkart
Check Price @ Amazon
Go trendy by wearing this Solid denim Low waist Jeans For women from the house of Kacey Made from high quality Denim Fabric will give you comfort all day long. Pair it with hot tees or tunic and you are all set for big bash.
Color:   Sky Blue
Size:   30
Price:   587.00
---
Similar Products
A-Okay Jogger Fit Women Blue Jeans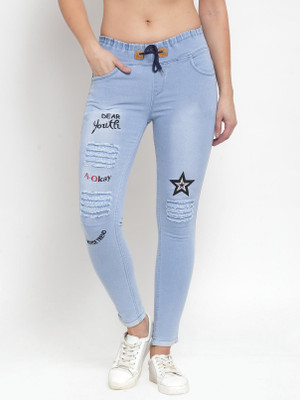 74% OFF
₹ 585.00 @ Flipkart
Check Price @ Amazon
A-Okay is known for Trendy settlement of Jeans, Dungaree, Shorts, Hot-Pant. High quality Dobby Denim fabric directly from manufacturer at affordable Prices. Button Design may be change. Colour may slightly vary due to Photographic Lighting or your system brightness. Order According to your waist size to avoid returns. Product is 1 Inches tolerance. Waist size will be for 28 waist 27.5 - 28.5 inches, for 30 waist 29.5 – 30.5 inches, for 32 waist 31.5 – 32.5 inches, for 34 waist 33.5 – 34.5 respectively. Product is fully stretchable, comfortable, lightweight, and guarantee of the product. Please Search above Brand Name (A-Okay Jean) for more products.
Brand:   A-Okay
Color:   Ice
Size:   30
Price:   585.00
---
Tokyo Talkies Skinny Women Black Jeans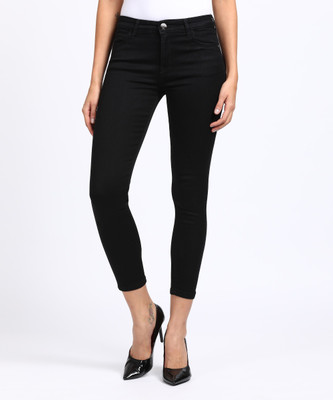 62% OFF
₹ 703.00 @ Flipkart
Check Price @ Amazon
Brand:   Tokyo Talkies
Color:   BLACK
Size:   30
Price:   703.00
---
Neha Jogger Fit Women Dark Blue Jeans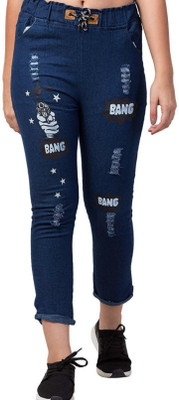 75% OFF
₹ 307.00 @ Flipkart
Check Price @ Amazon
Brand:   Neha
Color:   Dark blue
Size:   30
Price:   307.00
---
SAIRA FASHION Jogger Fit Women Light Blue Jeans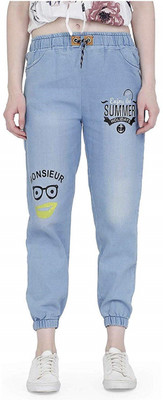 77% OFF
₹ 298.00 @ Flipkart
Check Price @ Amazon
Brand:   SAIRA FASHION
Color:   Light Blue 3
Size:   28
Price:   298.00
---
Charming Boutique Jogger Fit Women Blue Jeans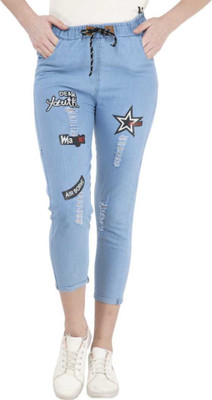 75% OFF
₹ 299.00 @ Flipkart
Check Price @ Amazon
Comfort Fit And Stylish Look
Brand:   Charming Boutique
Color:   Blue
Size:   30
Price:   299.00
---
BuyNewTrend Skinny Women Dark Blue Jeans
75% OFF
₹ 399.00 @ Flipkart
Check Price @ Amazon
Stay in style all day long wearing these adorable jeans by BuyNewTrend. Super Quality Denim Fabric. Length-Full Length Design-Drawstring
Brand:   BuyNewTrend
Color:   Dark Blue
Size:   28
Price:   399.00
---
BuyNewTrend Skinny Women Light Blue Jeans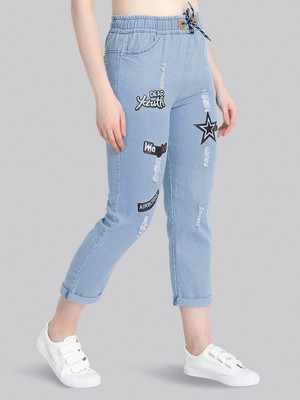 75% OFF
₹ 399.00 @ Flipkart
Check Price @ Amazon
Stay in style all day long wearing these adorable palazzo jeans by BuyNewTrend. Super Quality Denim Fabric. Length-Full Length Design-Belted
Brand:   BuyNewTrend
Color:   Light Blue
Size:   28
Price:   399.00
---
MONTREZ Skinny Women Light Blue Jeans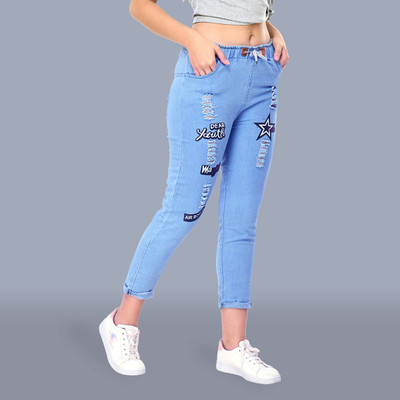 73% OFF
₹ 399.00 @ Flipkart
Check Price @ Amazon
Brand:   MONTREZ
Color:   Light Blue
Size:   28
Price:   399.00
---
Lufaa Jogger Fit Women Dark Blue Jeans
80% OFF
₹ 295.00 @ Flipkart
Check Price @ Amazon
Brand:   Lufaa
Color:   Navy Blue
Size:   28
Price:   295.00
---