ACM Pouch for SAMSUNG Galaxy A5 2016 Edition(Black, Holster, Artificial Leather)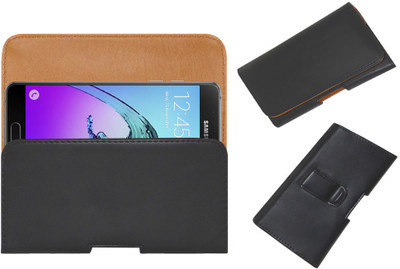 MRP - Rs. 990
Price - Rs. 399
product description
Keep Your Mobile Safe In Executive Style With Belt Case In The Artificial Leather Pouch Case For Your Mobile.Ultimate Protection & Convenience For Your Mobile.Protect Your Mobile's Screen From Harm Without Impacting It's Super Slim Profile.
Protect The Front Of Your Mobile From Scratches, Scrapes And Front-On Impacts With The Cover.This Cover Takes Your Device Inside It Fully.
This Means That The Most Important Part Of The Phone, The Screen, Is Protected From Harm Without The Added Thickness And Weight Normally Associated With Other Cases.It Is Designed Specifically For Use With The Mobile, So Offers A Perfect Fit, And Does Not Impede The Use Of Any Of The Functions.Made From High Quality Synthetic Leather Materials, This Flip Belt Cover Will Keep Your Mobile's Screen Looking Good As New.
The Cover Is Tough Enough To Withstand Day-To-Day Punishment Without Blemishing, So Both Your Phone And Cover Will Stay Looking Sharp For Long.
you may also like