ZINGTEL Tempered Glass Guard for SAMSUNG GALAXY J7 TOP(Pack of 1)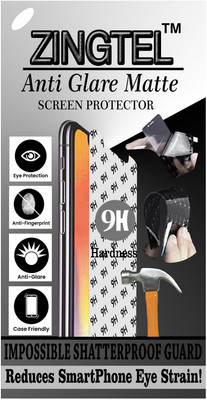 69% OFF
@ Flipkart
Check Price @ Amazon
Shatterproof, Impossible, Bendable & Flexible Anti Glare Matte Eye Protection Tempered Glass Screen Protector for your Smart Phone. This Matte Screen Guard has a chemically treated special layer that prevent self-reflection and glare from natural day light as well as artificial lighting. The matte finish also significantly reduces appearance of fingerprints and smudges.
Color:   Transparent
Price:   241.00
---
Similar Products
ZINGTEL Tempered Glass Guard for SAMSUNG GALAXY J7 TOP(Pack of 1)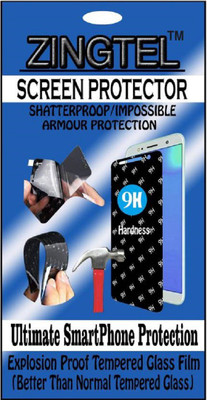 75% OFF
₹ 199.00 @ Flipkart
Check Price @ Amazon
ZINGTEL's Screen Protectors are specially made with scratch resistant 9H Hardness material and have rounded edges for precise fitting. These Protectors are slightly smaller from all sides that helps to be Case & Back Cover friendly & also to Avoid bubbles due to curved edges of the Smartphone Screen. The Screen Protector also has oleophobic coating that prevents fingerprints and other contaminants and makes the film easy to clean. It is made up of Anti-Shatter Film that helps if Phone's display is broken, then the Glass cracks into small pieces that are held within the film. Thus making it safer than other ordinary glass protectors.
Brand:   ZINGTEL
Color:   Transparent
Price:   199.00
---