Boult Audio Bassbuds X1 Wired Headset(Grey, Black, Wired in the ear)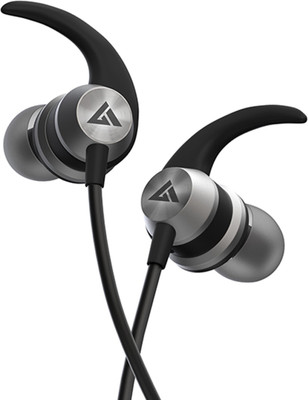 65% OFF
@ Flipkart
Check Price @ Amazon
Enjoy listening to your favourite tracks with this Boult Audio X1 Wired Headset with Mic. Featuring ergonomically designed AL-grade drivers, one-button remote microphone and Kevlar cables, this headset is built to last and ensures an immersive aural experience.
Color:   Black, Grey
Price:   349.00
---
Similar Products
5PLUS 5P HBS 730 WIRELESS BLUETOOTH HEADSET COMPATIBLE WITH ALL SMARTPHONE BEST IN CLASS QUALITY Bluetooth Headset(Multicolor, Wireless in the ear)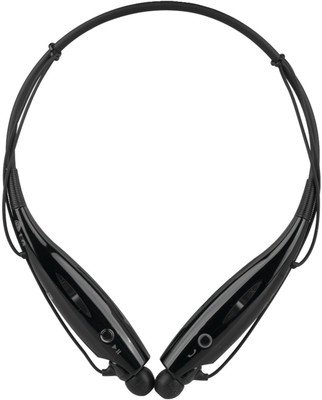 88% OFF
₹ 341.00 @ Flipkart
Check Price @ Amazon
Bluetooth version: 4.0 + EDR Bluetooth Profile: HFP 1.6, HSP 1.2, AVRCP 1.4, A2DP 1.2 NOISE REDUCTION: CVC6.0 INTELLIGENT Sound Mode: Stereo Operating Distance: 10 meters Charging time: about 1 hours Standby time: about 20 hours Talk/Playing time: 2.5 hours Power Source: Built-in Rechargeable Li-ion Battery Size: 40 x 24 x 32 mm / 1.58 x 0.95 x 1.26 inch Net Weight: 16.4 g HOW TO PAIR WITH: 1.Power on & Enter paring mode: Press the "power on" button for 5 seconds until the Blue LED light and Red LED light quickly flash alternatively (with "paring" voice) (Please don't stop pressing the button if you only see the Blue light flashing!!) 2.Use a bluetooth function mobile phone or other bluetooth master device. 3.Try to search the device and connect it(with "connected" voice). 4.Press the "power on" button once while the call is coming / end call. Latest Wireless Bluetooth 4.1 Technology with A2DP stereo music and AptX pure, clear sound, ideal for high quality music while running, jogging, cycling, skating, etc Good noise isolation to create the optimal environment for listening to your favorite tunes, built-in microphone with noise cancellation for clear calling and friends chatting Sweat-proof, light weight and ergonomic design to enhance your comfort; comes with interchangeable earbuds and ear hooks for secure and personal fit when walking or exercising Built-in rechargeable Lithium battery lasts up to 2 hours of talk / play time or 15 hours standby, universally compatible with most Bluetooth-enabled phones. Works with iPhone, iPad, Android and Windows Smartphones tablets and other Bluetooth devices
Brand:   5PLUS
Color:   Multicolor
Price:   341.00
---
Techwire CMVHS-002 Bluetooth Headset(Black, Wireless in the ear)
80% OFF
₹ 399.00 @ Flipkart
Check Price @ Amazon
TECHEIRE BLUETOOTH HEADSET Unique ring-necked design, opening up a new era of Bluetooth, Ultralight elastic memory material, easy to carry, Vibrate to remind you not to miss any incoming calls, High-fidelity stereo audio earphones enjoy entertainment, Intelligent noise reduction, clearer calls, Long standby, long call. Compatible with standard Bluetooth-enabled mobile phone, media devices. Answer/end/reject a call. Last number redial, voice dialing, transfer a call, call waiting.
Brand:   Techwire
Color:   Black
Price:   399.00
---
Blue Birds wireless Hbs Bluetooth Headset(Multicolor, Wireless in the ear)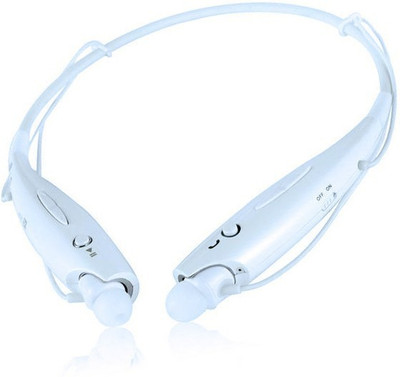 85% OFF
₹ 379.00 @ Flipkart
Check Price @ Amazon
Brand:   Blue Birds
Color:   Multicolor
Price:   379.00
---
F FERONS STEREO DYNAMIC AUDIO WITH TOP FIRING BASS WITH INLINE REMOTE Wired Headset(Black, Wired in the ear)
76% OFF
₹ 233.00 @ Flipkart
Check Price @ Amazon
PRESENTING YOU THE POWERFUL STEREO EARPHONES WITH DEEP RICH AND BASS WITH FIRING SOUND BEATS COMPATIBLE FOR ALL SAMSUNG MODELS & IPHONE ALL SERIES,,ENJOY THE MUSIC AT ITS GLANCE AND FEET TAPPING MUSIC WITH THIS POWERFULPOWERED EARPHONES ,,CONVENIENT DESIGN AND LOOK MAKES IT STYLISH AND WITH IN BUILT CALLING MIC YOU CAN ENJOY SUPERIOR SOUND QUALITY EVEN DURING CALLS
Brand:   F FERONS
Color:   Black
Price:   233.00
---
vivo best selling top attitude earphonne with mic Wired Headset(White, Wired in the ear)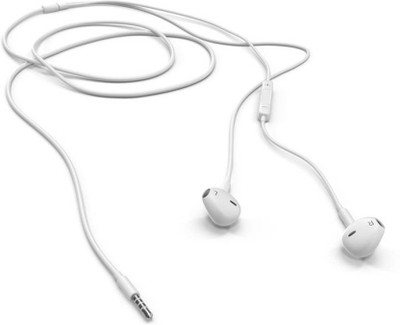 80% OFF
₹ 192.00 @ Flipkart
Check Price @ Amazon
in-ear headphones. They are lightweight, comfortable and compact. Under the durable earpiece housing, a pair of 9mm drivers punch out some serious bass, reproducing the JBL Pure Bass sound you have experienced in concert halls, arenas and recording studios around the world. In addition, the single-button remote on a tangle-free flat cable lets you control music playback, as well as answer calls on the fly with a built-in microphone. Making the JBL T160 your everyday companion for work, at home and on the road.
Brand:   vivo
Color:   White
Price:   192.00
---
TECHFIRE HBS-730 Stereo Headphones Bluetooth Headset Bluetooth Headset(Black, Wired in the ear)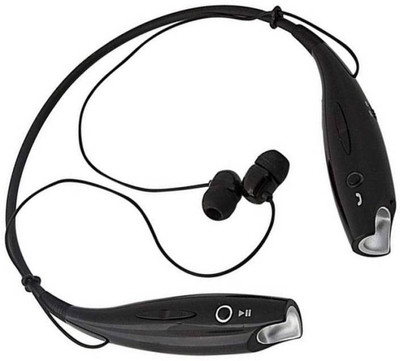 67% OFF
₹ 320.00 @ Flipkart
Check Price @ Amazon
HBS-730 Neckband Bluetooth Wireless Sport Stereo Extra Bass Headsets Handsfree with Microphone, Bluetooth Attractive Headphone with Noise Isolation, Integrated Neckband, Thunder Beats Stereo Sound and Hands-free Mic and Controlling Buttons with Magnetic Earbuds Bluetooth Headphones
Brand:   TECHFIRE
Color:   Black
Price:   320.00
---
bazzpod BEAN Bluetooth Headset(Matte Black, True Wireless)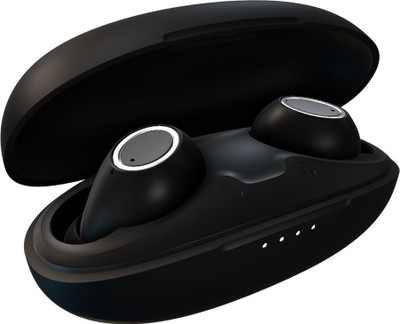 50% OFF
₹ 1,999.00 @ Flipkart
Check Price @ Amazon
Looking for great sounding compact bluetooth wireless earbuds? Check out the bazzpod bean in-ear bluetooth headset true wireless earbuds! Welcome to an exciting and innovative way to enjoy listening to music, making calls, and having effective workouts. With advanced Bluetooth 5.0 technology for ultra-clear sound and call quality and connectivity, along with fast pairing, a portable charging case with USB type c, you will be ready to attack the day with comfortable, hi-tech earbuds. CRYSTAL CLEAR SOUND - Bluetooth 5.0 technology provides crystal clear sound quality and connectivity from your earbuds to your smartphone. COMPACT CHARGING CASE- Take your portable case on-the-go to provide you with charging wherever life takes you. 4 LED lights will showcase earbud charging percentages. BUILT-IN MIC- Built-in microphones in both earbuds for you to enjoy hands-free calls. Box Content :- 2 Wireless Earbuds Charging Case Type C USB Cable Multiple Silicone Earcaps User Manual Bazzpod Bean - Your Music. For Longer Up to 6 Hours Earbud Playback From a Single Charge Up to 20 Additional Hours Battery Life Class-Leading Bluetooth 5.0 Graphene Enhanced 6 mm Drivers Low Latency Clear Voice Calls & Active Noise Cancelling Great Fit. Super Lightweight. Works With Voice Assistants Auto Pairing Control Volume, Track Skip, Play/Pause, Voice Control & Calls
Brand:   bazzpod
Color:   Matte Black
Price:   1,999.00
---
vivo NEW TOP EARPHONE WITH MIC Wired Headset(White, Wired in the ear)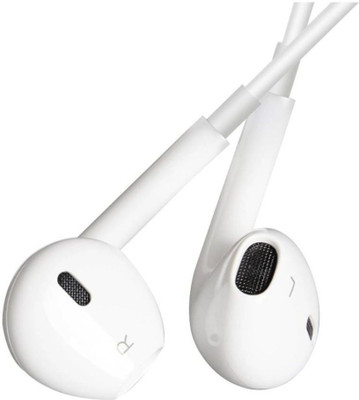 73% OFF
₹ 269.00 @ Flipkart
Check Price @ Amazon
1. Earphones Wireless V4.2 technology ensures this headset an easy and quick pairing. 2. Support agreement A2DP, AVRCP, HSP, HFP, therefore headset compatible with any smartphone or Wireless enabled device. 3. Speaker is 14mm made of true copper ring minimize noise distortion and maximize your listening experience. 4. Impedance is 32?±15%. Sensitivity is 98db±3db. Transmission frequency 2.4GHz. 5. Frequency response is 20~20000Hz, provides high quality sound wherever you go. 6. Audio plug is Type-C interface. 7. Earphones cable braid made of high elastic TPE, with enameled wire, cable length is 1.2m. 8. Product weight is only 10g thus offers comfortable, all-day listening that won't get in your way. 9. Smart wire control (adjustable volume level, playback control, pause / play, support call function).
Brand:   vivo
Color:   White
Price:   269.00
---
Pulse OG U Level Bluetooth Headset with Mic/Calling/Music/Relaxation Bluetooth Headset(Blue, Wireless in the ear)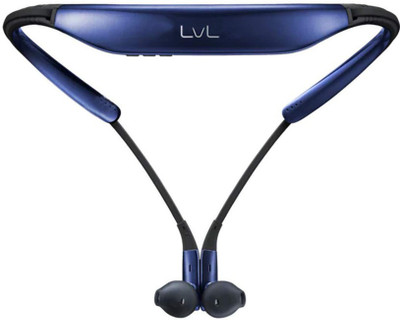 50% OFF
₹ 1,139.00 @ Flipkart
Check Price @ Amazon
This bluetooth wireless in-ear headphones by is to experience music and speak over the phone with the benefits of wireless technology. This cool headphones have the technology of Bluetooth 4.1 and come in a unique neckband design. This provides active pairing with smartphones and devices.This headphone comes with a bluetooth 4.1 technology that allows the user to experience music and answer calls on the go. Version 4.1 is an upgrade for better quality data transmission for uninterrupted music and calls.The bluetooth speaker headphones by has a noise cancellation feature to answer calls without any disturbance. It helps to cancel any sort of external noise and provide clear sound.
Brand:   Pulse
Color:   Blue
Price:   1,139.00
---