Minute Maid Mixed Fruit Juice(1 L)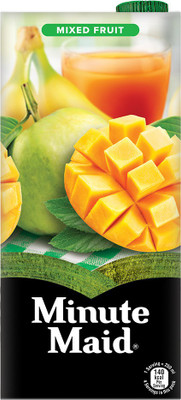 33% OFF
@ Flipkart
Check Price @ Amazon
You can't decide which your favorite fruit is - mango, guava or banana. Well, you don't need to, because Minute Maid's Mixed Fruit Juice is going to offer them all to you in a single tetra pack. Delicious It contains the pulp of mango, guava and more, offering you a delightful blend of all the fruits you love. Quick This instant drink is perfect for parties, picnics and even for days when you want some me time. It'll instantly rejuvenate you and lift up your mood.
Price:   70.00
---
Similar Products
Minute Maid Guava Juice(1 L)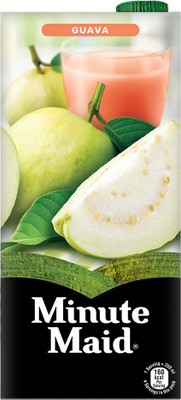 30% OFF
₹ 73.00 @ Flipkart
Check Price @ Amazon
Guava brings back a host of childhood memories and so does this Minute Maid guava juice. Family gatherings or house parties, serve your guests this refreshing drink and make long-lasting memories. Delicious and Quick This flavourful is not just palatable to your taste buds, but it is also completely hassle-free. Just open the lid and serve it fresh.
Brand:   Minute Maid
Price:   73.00
---
Minute Maid Pulpy Orange(1 L)

13% OFF
₹ 65.00 @ Flipkart
Check Price @ Amazon
Savour the tangy goodness of natural oranges with the Minute Maid Pulpy Orange soft drink from the Coca-Cola company. Shake it well and enjoy the juicy freshness of orange pulp with every gulp. A Real Fruit-eating Experience Its refreshing taste will delight your taste buds and chewing the pulp will make you feel like you're eating the fruit itself. Refreshing Drink for the Whole Family Whether you're a kid or an adult, you can enjoy this deliciously refreshing drink at any time of the day. Shake it well and serve it chilled to quench your thirst with the goodness of oranges.
Brand:   Minute Maid
Price:   65.00
---