MATTRENDS Beautiful Butterfly On the Top Diamond Embed Round Butterfly Analog Watch - For Girls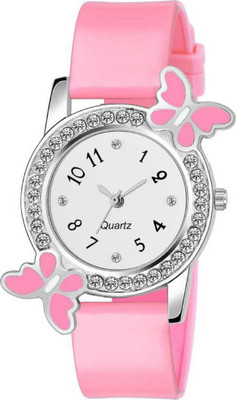 Check Price @ Amazon
This Watch is Made of High and Premium Quality Silicon PU S trap With Diamond Embed on Corners of Watch With Butterfly like Cherry on Top. It looks very Beautiful on Every hand
Price:   299.00
---
Similar Products
MATTRENDS Slim Strap Beautiful All Time Favourite Black Top Diamond Analog Watch - For Girls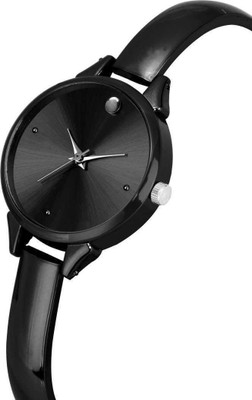 Check Price @ Amazon
This watch is made of very high and premium quality that looks very beautiful on every hand all black featured with diamond in display like Cherry on top adds beauty to your hand .
MATTRENDS Precious Times Beautiful Stylish Combo Premium Stylish Bracelet Combo Analog Watch - For Women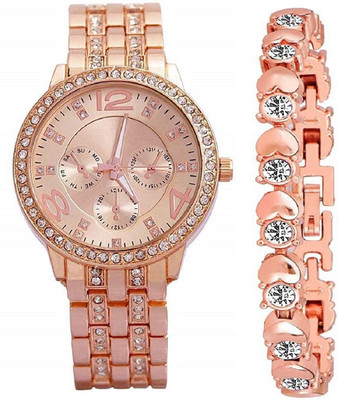 Check Price @ Amazon
The band is Rose Gold in color and is made from stainless steel with a metallic finish. The band further adds to the overall sleekness of the timepiece and makes it a suitable option for your timepiece collection. The clasp fits the watch comfortably on your wrist. A Bracelet that is Romantic, Colorful and Glamorous . This must-have design with breath taking beauty in Rose Gold Plating bracelet has all the colors of life. An awesome piece for your parties or Functions- one enough to turn the around the heads and grab you tons of Compliments. A classic fusion of exquisite craftsmanship and feminine elegance. It is produced under fine quality production, so wear this masterpiece of latest fashion and designing without worrying about anything.
& Accessories
Sorted By Price
₹ 299.00
-
MATTRENDS Beautiful Butterfly On the
₹ 289.00
-
MATTRENDS Slim Strap Beautiful All
₹ 379.00
-
MATTRENDS Precious Times Beautiful Stylish
Sorted By Brand
MATTRENDS
-
MATTRENDS Beautiful Butterfly On the
MATTRENDS
-
MATTRENDS Slim Strap Beautiful All
MATTRENDS
-
MATTRENDS Precious Times Beautiful Stylish
Sorted By Discount
57%
-
MATTRENDS Beautiful Butterfly On the
67%
-
MATTRENDS Slim Strap Beautiful All
62%
-
MATTRENDS Precious Times Beautiful Stylish