MATTRENDS ELPaIdo Round White Dial Round Mechanics Analog Watch - For Men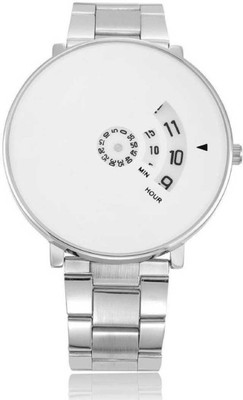 Check Price @ Amazon
ELPaido Roundo is a stylish and beautiful watch made of high quality steel that gives a great look on formal wear light your dress and gives you professional look
Price:   269.00
---
Similar Products
MATTRENDS Spiderman,Doraemon,BEN10 Three Spiderman BEN10 Doraemon Trio Projector Digital Watch - For Boys & Girls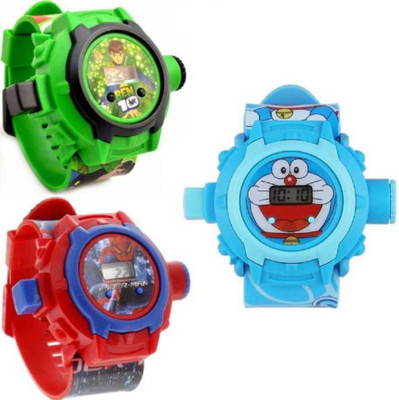 Check Price @ Amazon
This Watch is Designed For Kids Who Loved to watch this trio on tv and who love them and project their characters on wall and enjoy your childhood and a good toy to gift
MATTRENDS DWrogn DW MECHANICS Analog Watch - For Men & Women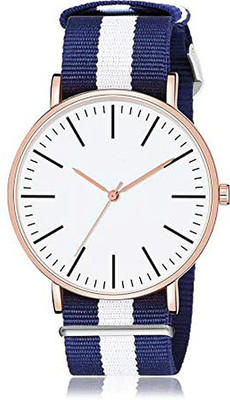 Check Price @ Amazon
This Watch Is Especially Designed For All Model Girl's, and Boys Who Desire For A Royal And Luxurious Look, Making It A Party Accessory For You. Product Specifications Condition: A New Brand, Unused, And Item In The Original Packaging Band Material: High Quality Metal Mesh Band Color: magnet watch all colors Band Length:36Cm Band Width: 40Mm Band Clasp Type: Watch magnet belt Case Thickness:8Mm Dial Diameter: 36Mm Dial Color: Multi-Color Style: Casual | Dress | Fashion | Luxury | Wedding | Sport | Party-Wear Age Group: Teenagers
MATTRENDS Spiderman Photos Wall Projection With Time Spiderman Projector Digital Watch - For Boys & Girls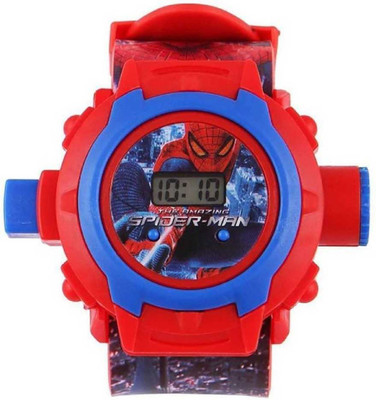 Check Price @ Amazon
Spiderman watch with you can do both see the time and wall projector where you project spiderman photos
MATTRENDS Slim Strap Beautiful All Time Favourite Black Top Diamond Analog Watch - For Girls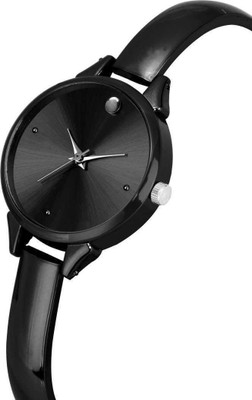 Check Price @ Amazon
This watch is made of very high and premium quality that looks very beautiful on every hand all black featured with diamond in display like Cherry on top adds beauty to your hand .
MATTRENDS Digital Watch - For Boys & Girls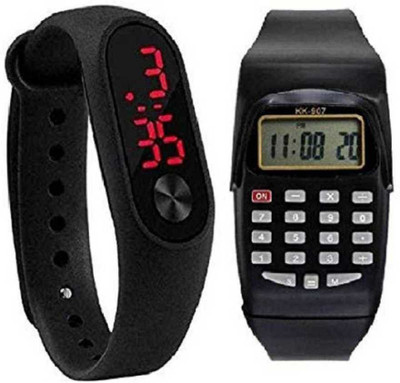 Check Price @ Amazon
MATTRENDS Classic Series Classic Evergreen Gold Silver Combo Analog-Digital Watch - For Men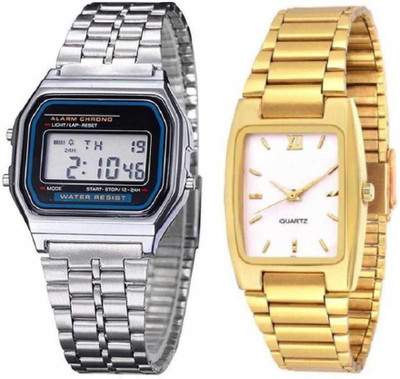 Check Price @ Amazon
This Watch is Especially Designed For Men and Boys Who Show their Love Towards Wearing Watches and These Designs are Evergreen
MATTRENDS Precious Times Beautiful Stylish Combo Premium Stylish Bracelet Combo Analog Watch - For Women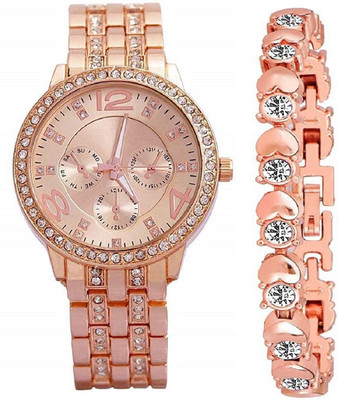 Check Price @ Amazon
The band is Rose Gold in color and is made from stainless steel with a metallic finish. The band further adds to the overall sleekness of the timepiece and makes it a suitable option for your timepiece collection. The clasp fits the watch comfortably on your wrist. A Bracelet that is Romantic, Colorful and Glamorous . This must-have design with breath taking beauty in Rose Gold Plating bracelet has all the colors of life. An awesome piece for your parties or Functions- one enough to turn the around the heads and grab you tons of Compliments. A classic fusion of exquisite craftsmanship and feminine elegance. It is produced under fine quality production, so wear this masterpiece of latest fashion and designing without worrying about anything.
MATTRENDS Watch Lovers Unique Stylish All Time Favorites For Boys Mens Watch Lovers Analog Watch - For Men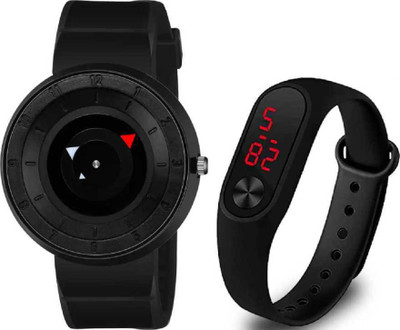 Check Price @ Amazon
Good quality and durable Watch for you. This is made of very fine quality material. This is very trendy and stylish. This is light in weight and soft on skin. Comes With New Designed Here is the Best Combo
MATTRENDS Eiffell Printed Dial Stylish Trendy Paris Eilffell Tower Printed Analog Watch - For Women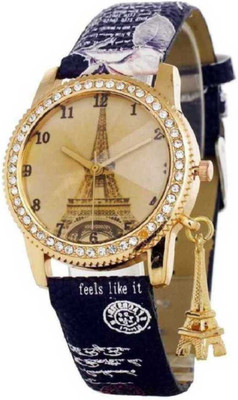 Check Price @ Amazon
The watch is incorporated within the strong yet sleek and attractive casing, to give it sleek & slender looks and provide safety to the watch as well, while remaining light on the hand. This watch features a premium designer collection time piece, which is made of high quality material. The watch features exclusive finishing arrangements which elevates the classy look of the watch and will adorn your wrist.PRECIOUS TIMES New Arrival Special Collection of womens watches.Classy and Elegant Look,High quality strap. Analouge watch for girls and women. PRECIOUS TIMES provides you the best in quality at a moderate price Warranty does not cover any external damage caused to the product due to improper usage by customer, or burn out. Battery backup not covered under warranty which is bound to reduce with use.
Wrist Watches & Accessories
Sorted By Price
₹ 269.00
-
MATTRENDS ELPaIdo Round White Dial
₹ 449.00
-
MATTRENDS Spiderman,Doraemon,BEN10 Three Spiderman BEN10
₹ 269.00
-
MATTRENDS DWrogn DW MECHANICS Analog
₹ 257.00
-
MATTRENDS Spiderman Photos Wall Projection
₹ 289.00
-
MATTRENDS Slim Strap Beautiful All
₹ 210.00
-
MATTRENDS Digital Watch -
₹ 399.00
-
MATTRENDS Classic Series Classic Evergreen
₹ 379.00
-
MATTRENDS Precious Times Beautiful Stylish
₹ 409.00
-
MATTRENDS Watch Lovers Unique Stylish
₹ 190.00
-
MATTRENDS Eiffell Printed Dial Stylish
Sorted By Brand
MATTRENDS
-
MATTRENDS ELPaIdo Round White Dial
MATTRENDS
-
MATTRENDS Spiderman,Doraemon,BEN10 Three Spiderman BEN10
MATTRENDS
-
MATTRENDS DWrogn DW MECHANICS Analog
MATTRENDS
-
MATTRENDS Spiderman Photos Wall Projection
MATTRENDS
-
MATTRENDS Slim Strap Beautiful All
MATTRENDS
-
MATTRENDS Digital Watch -
MATTRENDS
-
MATTRENDS Classic Series Classic Evergreen
MATTRENDS
-
MATTRENDS Precious Times Beautiful Stylish
MATTRENDS
-
MATTRENDS Watch Lovers Unique Stylish
MATTRENDS
-
MATTRENDS Eiffell Printed Dial Stylish
Sorted By Discount
66%
-
MATTRENDS ELPaIdo Round White Dial
55%
-
MATTRENDS Spiderman,Doraemon,BEN10 Three Spiderman BEN10
55%
-
MATTRENDS DWrogn DW MECHANICS Analog
57%
-
MATTRENDS Spiderman Photos Wall Projection
67%
-
MATTRENDS Slim Strap Beautiful All
64%
-
MATTRENDS Digital Watch -
63%
-
MATTRENDS Classic Series Classic Evergreen
62%
-
MATTRENDS Precious Times Beautiful Stylish
45%
-
MATTRENDS Watch Lovers Unique Stylish
68%
-
MATTRENDS Eiffell Printed Dial Stylish