Insignia World Shoe Organizer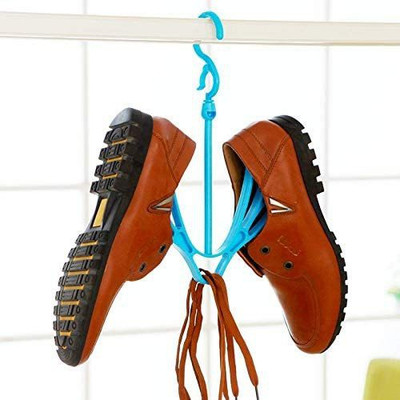 60% OFF
@ Flipkart
Check Price @ Amazon
PRACTICAL AND CREATIVE DESIGN:The hook can be rotated and combined. It is suitable for shoes, socks, scarves and other clothing. INDOOR/OUTDOOR USE:Wind-proof and skid-proof, perfect for indoor or outdoor drying. NON-SLIP DESIGN:Your shoes will stay in position with no chance of slipping off. 360° ROTATING HOOK:Easy to use, hanging on the boom, not easy to be blown by the wind. EXTENSION BRACKET:This multi-purpose shoe hanger can be used to connect multiple hooks for storage of clothes and shoes, space-saving compact and tidying up your closet.
Price:   199.00
---
Similar Products
House of Quirk Wood Floor Cloth Dryer Stand ASHAPE_WOODEN_COAT_RACK_100X140CM(1 Tier)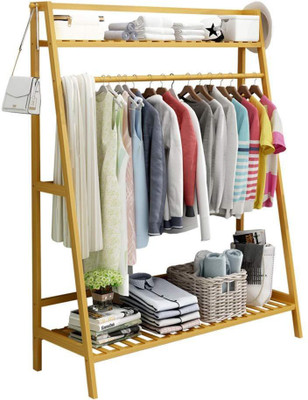 7% OFF
₹ 3,699.00 @ Flipkart
Check Price @ Amazon
This is a coat rack that blends into every piece of furniture and is the perfect complement to any room, Suitable for daily use in the corridor, bedroom or office and storage of clothing. ? Material: Bamboo. ? Color: wood color. ? style: modern simplicity. ?Additional features: hanging. ? Whether to assemble: assembly. ? Applicable people: everyone. ? Size: 100*40*140cm (39.4*15.7*55.1inch). ? Scope of use: daily use of porches, hallways, bedrooms or offices and storage of clothing. ? Please note: 1, we only sell coat racks, other items are props. 2, due to different shooting tools, there may be a slight color difference, this is not a quality problem, please refer to the actual product! 3, when measuring manually, the error is 1-3mm, please refer to the actual product, please understand. 4, we have a lot of similar hot products, please click to enter our store, we will tell you the unique style and special products. Freestanding coat and hat rack drying rack hook lower shelf metal clothes rack clothes rail rack clothing rail rail single rack clothes rail rack garage entrance hall office wall hanging rack coat rack clothes toy wall decoration cabinet home decoration
Brand:   House of Quirk
Price:   3,699.00
---
Step Shoes Vegetable & Fruit Sharp Chopper Dori Chopper Dual Blades Twins Chopper 100% BPA Free Food Grade Plastic with Stainless Steel Blades Vegetable & Fruit Grater(1)
49% OFF
₹ 329.00 @ Flipkart
Check Price @ Amazon
Suitable for Onion, Tomato, Chilly, Nuts, Herbs, Cabbage Vegetable etc.
Brand:   Step Shoes
Color:   Red
Price:   329.00
---
Peng Essentials Steel Floor Cloth Dryer Stand PNGCDS25(2 Tier)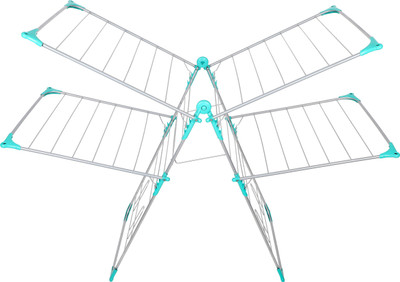 50% OFF
₹ 1,499.00 @ Flipkart
Check Price @ Amazon
A sustainable alternative for the conscious consumer, and a safe alternative for delicate dry items when compared to dryers. The foldable drying rack expands out to 68.3? and has multiple bars for hanging clothing, hangers or clipping clothes pins. Made of rustproof aluminum with steel legs and durable plastic, this folding laundry rack folds up for easy storage when not in use
Brand:   Peng Essentials
Price:   1,499.00
---
Cpixen Non-Woven Cloth Hanging Storage Wardrobe Organizer, 10 Shelves Hanging Cloth Closet Shoes Organizer (Multi Color) Regular Organizer
41% OFF
₹ 349.00 @ Flipkart
Check Price @ Amazon
- The Cloth Shoe Organizer can hold many pairs of shoes and easily secures both flat and high heeled shoes in the shoe pockets for easy storage without slipping and slide as with wire shoe racks - 10 Spacious Shelves Maximize Vertical Storage:This Clothes Organizser Offers Ample Space For Clothing Like Napkins, Lingerie, Kids Clothes, Innerwerars, Undergarments, Ladies Shoes and Accessories, Effectively Maximizing The Use Of Vertical Space In Your Closet.Open Front For Quick Access: Hanging Shelves Features Open Design For Each Compartment Giving You Clear Visibility And Quick Access To Your Stuff Withtin This Hanging Closet Organize - Material : non-woven fabric, product - product color : Multi color - name : 10 pockets non-woven fabric storage rack, - product size : 120*30*15cm, - net weight : 320g, - package included : 1 x 10-pocket non-woven storage rack
Brand:   Cpixen
Price:   349.00
---