Rebound Casual Cap Sleeve Color Block Women White, Maroon, Black Top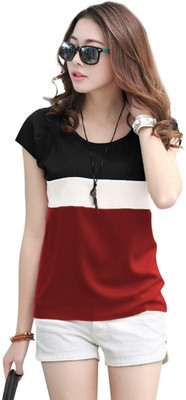 83% OFF
@ Flipkart
Check Price @ Amazon
Color:   Maroon
Size:   S
Price:   169.00
---
Similar Products
GMI Casual Cuffed Sleeve Self Design Women Pink Top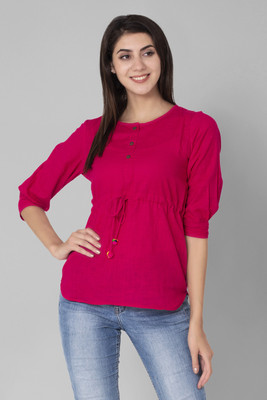 60% OFF
₹ 399.00 @ Flipkart
Check Price @ Amazon
GMI Casual Cuffed Sleeve Solid Women Pink Top
Brand:   GMI
Color:   Pink
Size:   XXL
Price:   399.00
---
TOKYO TALKIES Casual Cold Shoulder Printed Women Black Top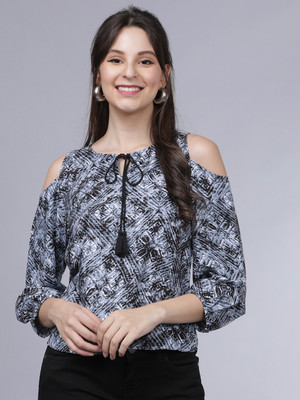 66% OFF
₹ 598.00 @ Flipkart
Check Price @ Amazon
TOKYO TALKIES Printed VISCOSE Regular Fit BLACK Tops
Brand:   TOKYO TALKIES
Color:   BLACK
Size:   M
Price:   598.00
---
Selvia Casual Bell Sleeve Self Design Women Dark Blue Top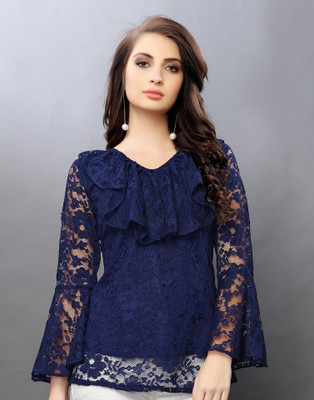 71% OFF
₹ 476.00 @ Flipkart
Check Price @ Amazon
Brand:   Selvia
Color:   Navy Blue
Size:   XL
Price:   476.00
---
silkova Casual Cutout Sleeve Solid Women Red Top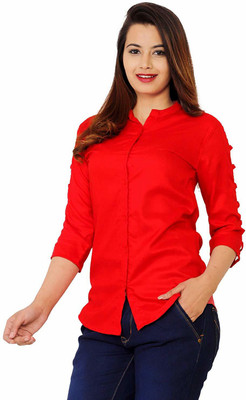 86% OFF
₹ 274.00 @ Flipkart
Check Price @ Amazon
Fit Type: Regular Fit Fabric: Rayon, Work: Plain But looking Gorgeous Top, Occasion: Casual & Festive Features Stylish 3/4 sleeves Colour Disclaimer :- There might be slight variation in the actual colour of the product due to different screen resolutions
Brand:   silkova
Color:   Red
Size:   XS
Price:   274.00
---
Selvia Casual Petal Sleeve Printed Women Red, White Top
74% OFF
₹ 299.00 @ Flipkart
Check Price @ Amazon
Brand:   Selvia
Color:   Red, White
Size:   XL
Price:   299.00
---
GMI Casual 3/4 Sleeve Solid Women Green Top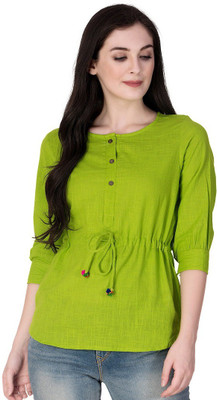 68% OFF
₹ 349.00 @ Flipkart
Check Price @ Amazon
Brand:   GMI
Color:   Green
Size:   XXL
Price:   349.00
---
GOD BLESS Casual Petal Sleeve Solid Women Maroon Top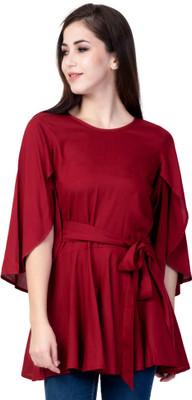 70% OFF
₹ 349.00 @ Flipkart
Check Price @ Amazon
Styled with basic design and flared overlapping sleeves, this Maroon Colored top from God Bless is a must-have for women on the go. An ideal pick for weekend parties, this top is what you can flaunt. Tailored using Rayon fabric, this top is comfortable to wear with denims and heels.
Brand:   GOD BLESS
Color:   Maroon
Size:   XS
Price:   349.00
---
KURTI WORLD Casual Roll-up Sleeve Solid Women Dark Blue Top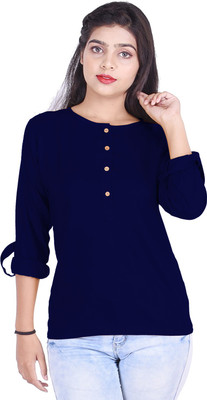 74% OFF
₹ 259.00 @ Flipkart
Check Price @ Amazon
Increase your style quotient with this top-notch three-quarter sleeve top by KURTI WORLD. Grab a casual bite to eat outside in this Top with worn jeans and comfortable shoes.
Brand:   KURTI WORLD
Color:   Navy
Size:   S
Price:   259.00
---
VERO LIE Casual Regular Sleeve Color Block Women Yellow Top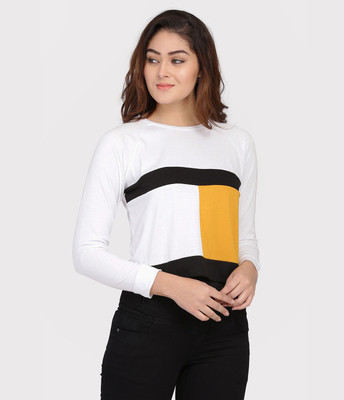 84% OFF
₹ 297.00 @ Flipkart
Check Price @ Amazon
Fall in love with the soft texture as you adorn this Slim-Fit Top from VERO LIE. Your skin will love the feel of this top as it is fashioned using the material that is famous for comfort - a Superior of Cotton. When it is all about flaunting something basic with a hint of style, you can opt for this Black White colored Top from VERO LIE. Cut in regular fit using soft and breathable cotton fabric, this Top promises great comfort when clubbed with jeans and sneakers. We thrive to provide best experience to our customers and will love to hear you through product ratings/reviews
Brand:   VERO LIE
Color:   White
Size:   L
Price:   297.00
---