Navy Sport Men Solid Ankle Length(Pack of 3)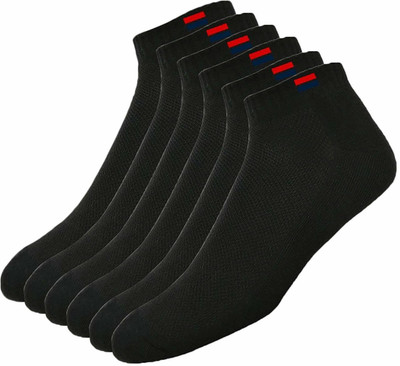 40% OFF
@ Flipkart
Check Price @ Amazon
These men's socks from Navy Sport brand give comfort to your feet while on the move. The heavy cushion embedded in these socks keeps your feet comfortable and relaxed all day. All our cotton socks are knitted using the most advanced and cutting edge machines, ensuring that every sock is well crafted and comfortable. These socks are made of 80% combed cotton, which ensures that the socks are soft and breathable so that your feet remain comfortable and fresh all day long. They are 30% thicker and heavier than regular socks and are able to absorb sweat better, making them ideal for sports, athletic and casual activities. The inbuilt mesh ventilation layer improves air flow and breathability for enhanced comfort. The socks are available in a pack of 3 and come in black color.
Color:   Black
Size:   Free
Price:   299.00
---
Similar Products
Fresh Feet Men Solid Calf Length(Pack of 3)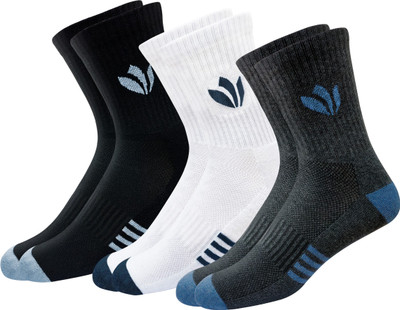 40% OFF
₹ 299.00 @ Flipkart
Check Price @ Amazon
This Socks combines the best of organically grown cotton with the comfort of modern day design incorporated with cutting-edge technology to produce socks that offer superior most comfort for every day usage at economical prices. The socks are designed and manufactured keeping in view the highest quality standards suitable for the European markets. Each pair of socks is knitted only from the best of class materials to ensure durability and withstand everyday wear and tear while offering maximum comfort. The socks are packaged in packs of 6 offering the best value for money to our loyal customers.
Brand:   Fresh Feet
Color:   Multi Color
Size:   Free
Price:   299.00
---
REEBOK Men & Women Solid Ankle Length(Pack of 4)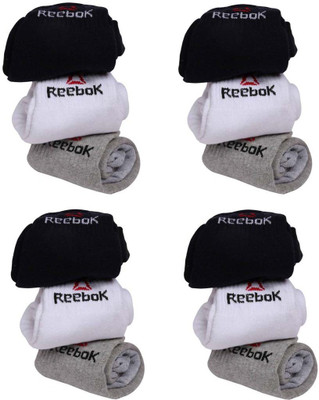 60% OFF
₹ 308.00 @ Flipkart
Check Price @ Amazon
These socks will keep you cool during your tennis matches or training sessions. They feature an original ankle cut higher on the Achilles tendon area for a better protection, arch support for a better fit. Cool Max yarn to wick away moisture.Brand Reebok is focused on a comfortable socks that you use for various sports activities. Socks adidas are made of Cotton material. Thanks to the elasticity good fit to the foot and not slip. socks can be utilized for everyday training and you appreciate it even for casual wear.
Brand:   REEBOK
Color:   WHITE
Size:   Free
Price:   308.00
---