ACUTAS Edge To Edge Tempered Glass for Realme Narzo 20, Realme Narzo 20A, Realme C11, Realme C12, Realme C15, Realme C3, Realme 5, Realme 5i, Realme 5s, Oppo A9 2020, Oppo A5 2020, Realme Narzo 10, Realme Narzo 10A, Oppo A31(Pack of 1)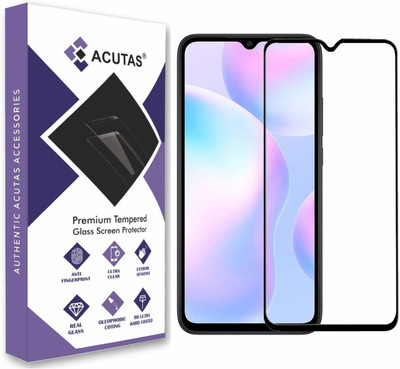 Check Price @ Amazon
Perfect to work with touch screen technology Premium Quality Anti-Static and Anti-Friction UV Protection and against abrasion Non-corrosive Adhesive Perfect fit and leaves no residue when removed this is made to protect the LCD from damage and scratches with specially processed glass that has been reinforced to increase shock absorbency. Surface hardness: 9H Delicate Touch: Coated on the back with a strong silicon adhesive that makes installation easy and attaches the film firmly so as to not affect the touch screen's sensitivity. Toughened glass has high transparency and the color never changes but it is breakable if not handled properly. Premium tempered glass is shatter-proof meaning it won't splinter into sharp fragments, making it safer than regular glass. To top it all off, this screen protector has an oleo phobic coating that makes it resistant to fingerprints Caution: product must be installed in a dust-free environment; applying excessive force during installation or removal may damage the Tempered Glass. Phone models shown in the pictures are for illustration purpose only *REAL LIFE INCIDENT: When unfortunately, your cellphone drops or caught under some accident it may seem like you may have lost your phone display screen which is so expensive to repair and then suddenly you notice nothing happened to your screen, as all the impact was taken by our tempered glass which sacrificed itself in protecting your phone screen and got itself shattered by not allowing even a single crack to pass through it towards your phone screen. So get this high rewarding tempered glass at such a low cost from us instead of using unsecured scratch guards. Happy Shopping Friends!
Color:   Black&Transperent
Price:   139.00
---
Similar Products
ACUTAS Tempered Glass Guard for Mi Redmi 9 Prime, Poco M2, Mi Redmi 9a, Redmi 9i, Mi Redmi 9, Poco C3, Mi Redmi 9i, Realme C11, Realme C12, Realme C15, Realme C3, Realme 5, Realme 5s, Realme 5i, Realme Narzo 10, Realme Narzo 10a, Realme Narzo 20, Realme Narzo 20a, Realme Narzo 30a, Poco M3, Oppo A9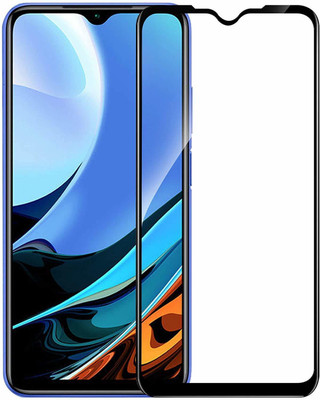 Check Price @ Amazon
ACUTAS Premium TEMPERED GLASS Protectors are the latest Highly durable and scratch resistant/chip resistant, this strong 9H (hardness level) protector will give you the best protection against drops, bumps, scratches and normal wear and tear. High-grade tempered glass provides ultimate clarity, super-smooth, super-responsive touch sensitivity; Fingers glide across the protector as freely as with your original glass display.Crystal clear, incomparable light transmission up to 99.99%. All the color of the screen shows incisively and vividly without any distortion. It protects eyesight, relieves fatigue, absorbs blue light. Bubble-Free Adhesive makes it easy to install this tempered glass screen protector. It features touches smoothly .The protective tempered glass for Redmi 9 , Redmi 9 Prime can effectively protects the screen from water, scratches, dust, oil, and also it is fingerprints resist. redmi 9 glass is bubble free. redmi 9a glass is gorilla screen Protector..
ACUTAS Edge To Edge Tempered Glass for Samsung Galaxy M31s(Pack of 1)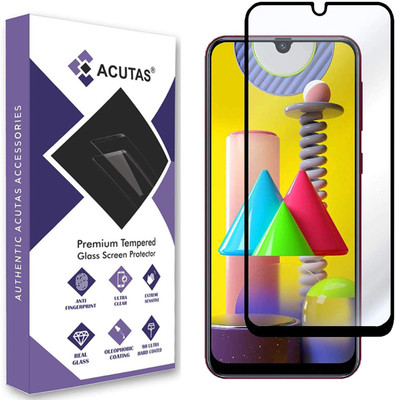 Check Price @ Amazon
PACKAGE CONTENT: 1 Unit of Gorilla Screen Guard, Dust Absorber & Alignment Sticket and Dry & Wet Wipes _SMART FIT: The Tempered Glass is slightly smaller than the mobile screen due to the curved design of the screen; it ensures compability with most of the back covers _BENEFITS: The Screen Protector covers the Mobile Screen; saves the Screen from scratches, dust, breakrage giving it ultimate protection _PEACE OF MIND: Now, you don't have to worry about the Mobile Screen when putting your mobile on table, surface, pockets, keys etc. as the temper glass will protect it _FEATURES: 11D Gorilla Guard, Bubble proof Screen Guard, Scratch Resistant Temper Glass, Anti fingerprint Screen Protector, Anti-glare Screenguard, Anti-shatter Origianl Tempered Glass, Touch sensitive _ORIGINAL QUALITY: The temper glass does not interferes with your screen quality and the retains the original quality touch feeling and usage experience
ACUTAS Screen Guard for Oppo F17 Pro, Realme 7 Pro, Vivo V17 Pro, Vivo V19, IQOO 3, Vivo V17, Realme X50 Pro(Pack of 1)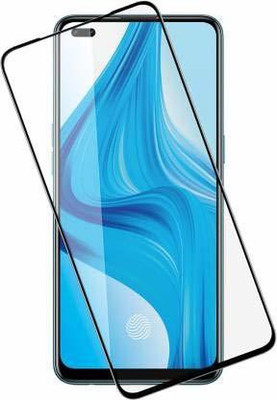 Check Price @ Amazon
Glue Free, Premium Full Adhesive Glass, Surface Hardness, Fingerprint Resistance, Anti-shatter, Shatter Proof, Improved Scratch Resistance, Rounded Edges for Smooth Finish, Increase Drop Performance, Easy Installation, Thin Glass
ACUTAS Tempered Glass Guard for Poco C3, Realme C15, Mi Redmi 9i, Mi Redmi 9A, Mi Redmi 9, Mi Redmi 9 Prime, Realme 5s, Realme C3, Realme C11, Realme C12, Realme C15(Pack of 1)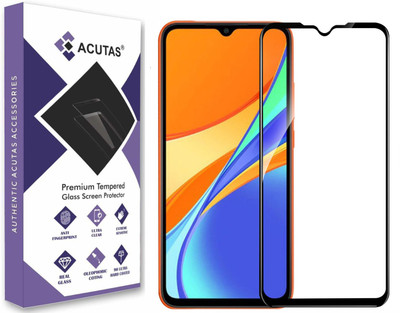 Check Price @ Amazon
glass are made from strong glass which comes with a surface hardness to protect it from day to day scratches. The 2.5D edge ensures a smooth rounded finish with no rough edges and zero compromise on clarity & transparency. The tempered glass has a special oleophobic coating which make it smudge and fingerprint proof for a clearer screen, additionally, it also comes with an additional layer to make it shatter-proof. The 100% bubble-free technology ensures that you can easily install the tempered glass yourself without any issue.
& Accessories
Sorted By Price
₹ 139.00
-
ACUTAS Edge To Edge Tempered
₹ 139.00
-
ACUTAS Tempered Glass Guard for
₹ 139.00
-
ACUTAS Edge To Edge Tempered
₹ 119.00
-
ACUTAS Screen Guard for Oppo
₹ 119.00
-
ACUTAS Tempered Glass Guard for
Sorted By Brand
ACUTAS
-
ACUTAS Edge To Edge Tempered
ACUTAS
-
ACUTAS Tempered Glass Guard for
ACUTAS
-
ACUTAS Edge To Edge Tempered
ACUTAS
-
ACUTAS Screen Guard for Oppo
ACUTAS
-
ACUTAS Tempered Glass Guard for
Sorted By Discount
76%
-
ACUTAS Edge To Edge Tempered
76%
-
ACUTAS Tempered Glass Guard for
76%
-
ACUTAS Edge To Edge Tempered
80%
-
ACUTAS Screen Guard for Oppo
76%
-
ACUTAS Tempered Glass Guard for