Over the Top(English, Hardcover, Paris Michael)
Check Price @ Amazon
During the Great War, books and stories for young men were frequently used as unofficial propaganda for recruitment and to sell the war to British youth as a moral crusade. Until now, this literature has been neglected by academics, but the image of the war these fictions created was remarkably enduring and, despite the appearance of post-war literature of disillusioned veterans, continued to shape the attitudes of the young well into the 1930s. This is the first detailed account of how adventure fiction represented the Great War for British boys between 1914 and the end of the war. Paris examines how such literature explained the causes of the war to boys and girls and how it encouraged young men to participate in the noble crusade on the Western Front and in other theaters. He explores the imagery of the trenches, the war in the air, and the nature of war in the Middle East and Africa. He also details the links between popular writers and the official literary propaganda campaign. The study concludes by looking at how these heroic images remained in print, enduring well into the inter-war years.
Price:   10,225.00
---
Similar Products
Top Girls: York Notes Advanced(English, Paperback, Churchill Caryll)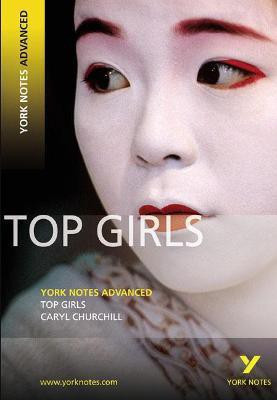 Check Price @ Amazon
Packed full of analysis and interpretation, historical background, discussions and commentaries, York Notes will help you get right to the heart of the text you're studying, whether it's poetry, a play or a novel. You'll learn all about the historical context of the piece; find detailed discussions of key passages and characters; learn interesting facts about the text; and discover structures, patterns and themes that you may never have known existed. In the Advanced Notes, specific sections on critical thinking, and advice on how to read critically yourself, enable you to engage with the text in new and different ways. Full glossaries, self-test questions and suggested reading lists will help you fully prepare for your exam, while internet links and references to film, TV, theatre and the arts combine to fully immerse you in your chosen text. York Notes offer an exciting and accessible key to your text, enabling you to develop your ideas and transform your studies!
Study and Revise for AS/A-level: Top Girls(English, Paperback, McCarthy Shaun)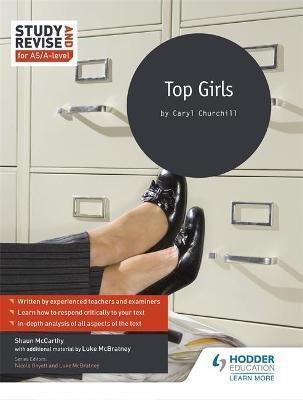 Check Price @ Amazon
Exam Board: AQA, CCEA, Edexcel Level: AS/A-level Subject: English literature First teaching: September 2015 First exams: Summer 2016 Enable students to achieve their best grade in AS/A-level English Literature with this year-round course companion; designed to instil in-depth textual understanding as students read, analyse and revise Top Girls throughout the course. This Revise guide: - Increases students' knowledge of Top Girls as they progress through the detailed commentary and contextual information written by experienced teachers and examiners - Develops understanding of characterisation, themes, form, structure and language, equipping students with a rich bank of textual examples to enhance their coursework and exam responses - Builds critical and analytical skills through challenging, thought-provoking questions and tasks that encourage students to form their own personal responses to the text - Extends learning and prepares students for higher-level study by introducing critical viewpoints, comparative references to other literary works and suggestions for independent research - Helps students maximise their exam potential using clear explanations of the Assessment Objectives, sample student answers and examiner insights - Improves students' extended writing techniques through targeted advice on planning and structuring a successful essay
Caryl Churchill's Top Girls(English, Paperback, Tycer Alicia)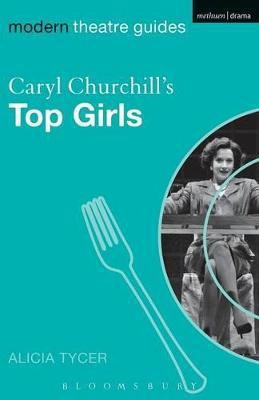 Check Price @ Amazon
Caryl Churchill is widely considered to be one of the most innovative playwrights to haveemerged in post-war British theatre. Identified as a socialist feminist writer, she is one of the few British women playwrights to have been incorporated into the dramatic canon. Top Girls is one of Churchill's most well known and often studied works, using an all female cast to critique bourgeois feminism during the Thatcher era.
& Accessories
Sorted By Price
Sorted By Brand
Sorted By Discount