Singham Casual Color Block Women White, Black Top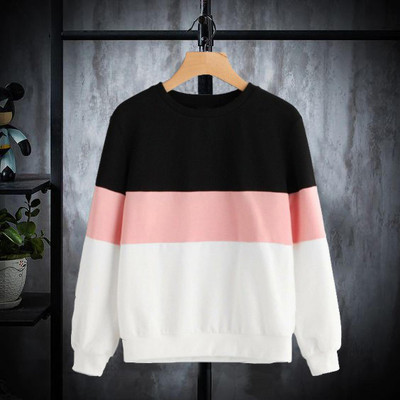 Check Price @ Amazon
Color:   Pink
Size:   XS
Price:   275.00
---
Similar Products
DMP FASHION Casual 3/4 Sleeve Embroidered Women Black Top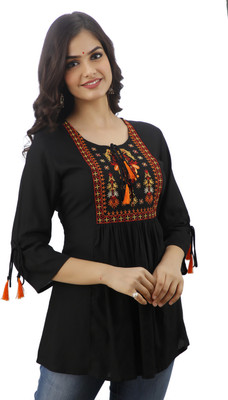 Check Price @ Amazon
Aahwan Casual Solid Women Black Top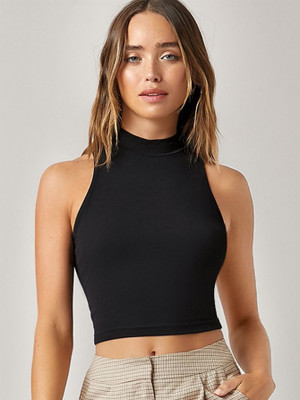 Check Price @ Amazon
Silkova Casual Cutout Sleeve Solid Women Red Top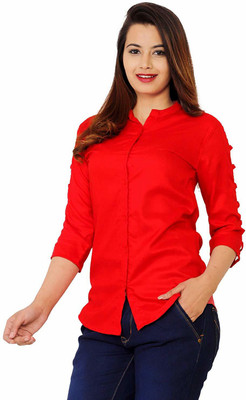 Check Price @ Amazon
Fit Type: Regular Fit Fabric: Rayon, Work: Plain But looking Gorgeous Top, Occasion: Casual & Festive Features Stylish 3/4 sleeves Colour Disclaimer :- There might be slight variation in the actual colour of the product due to different screen resolutions
Gujari Casual Bishop Sleeve Printed Women Yellow Top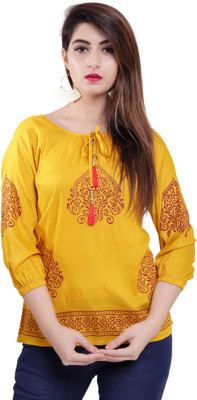 Check Price @ Amazon
Double your fashion flair as you wear this top from the house of Gujari. Made of premium quality Fabric , this top is highly comfortable and a perfect pick of the season. This beautiful creation will give you a trendy look when clubbed with matching bottom and sandals.
Selvia Casual 3/4 Sleeve Printed Women Purple Top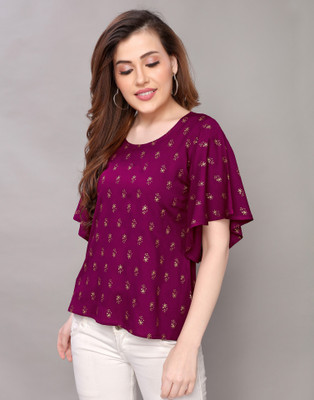 Check Price @ Amazon
Purple Wine Color Foil Printed Rayon Regular Top with Round Neck and Flared Sleeves
Fab Star Casual 3/4 Sleeve Solid Women Pink Top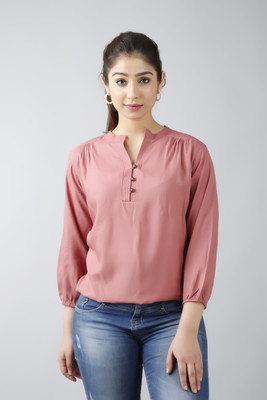 Check Price @ Amazon
top for women
Brijam Casual Self Design Women Black Top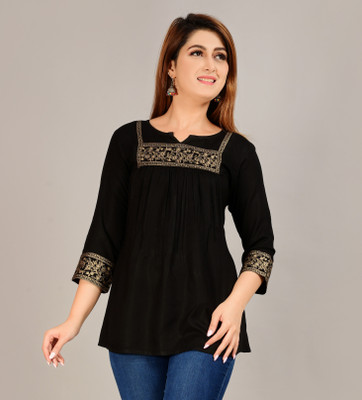 Check Price @ Amazon
We have launched this new top. It is made of solid rayon fabric and comes with a heavy gold printed border on the yoke and sleeves. So this top looks great.
Aahwan Casual Solid Women Black Top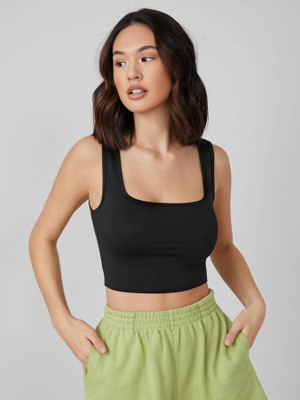 Check Price @ Amazon
DMP FASHION Casual 3/4 Sleeve Embroidered Women Maroon Top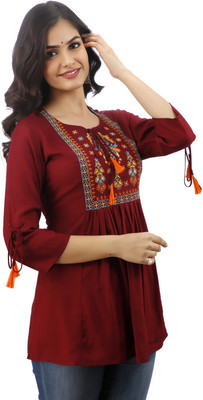 Check Price @ Amazon
Women Top & Accessories
Sorted By Price
₹ 275.00
-
Singham Casual Color Block Women
₹ 399.00
-
DMP FASHION Casual 3/4 Sleeve
₹ 299.00
-
Aahwan Casual Solid Women Black
₹ 231.00
-
Silkova Casual Cutout Sleeve Solid
₹ 224.00
-
Gujari Casual Bishop Sleeve Printed
₹ 349.00
-
Selvia Casual 3/4 Sleeve Printed
₹ 379.00
-
Fab Star Casual 3/4 Sleeve
₹ 299.00
-
Brijam Casual Self Design Women
₹ 299.00
-
Aahwan Casual Solid Women Black
₹ 399.00
-
DMP FASHION Casual 3/4 Sleeve
Sorted By Brand
Singham
-
Singham Casual Color Block Women
DMP FASHION
-
DMP FASHION Casual 3/4 Sleeve
Aahwan
-
Aahwan Casual Solid Women Black
Silkova
-
Silkova Casual Cutout Sleeve Solid
Gujari
-
Gujari Casual Bishop Sleeve Printed
Selvia
-
Selvia Casual 3/4 Sleeve Printed
Fab Star
-
Fab Star Casual 3/4 Sleeve
Brijam
-
Brijam Casual Self Design Women
Aahwan
-
Aahwan Casual Solid Women Black
DMP FASHION
-
DMP FASHION Casual 3/4 Sleeve
Sorted By Discount
72%
-
Singham Casual Color Block Women
60%
-
DMP FASHION Casual 3/4 Sleeve
70%
-
Aahwan Casual Solid Women Black
88%
-
Silkova Casual Cutout Sleeve Solid
79%
-
Gujari Casual Bishop Sleeve Printed
79%
-
Selvia Casual 3/4 Sleeve Printed
72%
-
Fab Star Casual 3/4 Sleeve
70%
-
Brijam Casual Self Design Women
70%
-
Aahwan Casual Solid Women Black
73%
-
DMP FASHION Casual 3/4 Sleeve