TGK Pouch for Apple iPad 2, iPad 3, iPad 4 Premium Leather Sleeve Bag Carrying Protective Tablet Case Cover(Black, Shock Proof)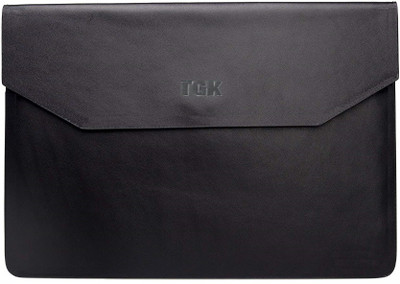 74% OFF
@ Flipkart
Check Price @ Amazon
Compatibility: Custom designed for your Apple iPad 2, 3, 4 (A1458, A1459, A1460, A1416, A1430, A1403, A1395, A1396, A1397). Cases & covers are the best way to keep your tablet New and Protected, hence TGK brings you a range of high quality Cases and covers that not only protects your tablet against damaging element but also provides you a great convenience with its inbuilt features. Product Description: High-quality and slim-line design not only bring your tablet a decent appearance but also provide full protection. Simple yet functional, companying your stylish and convenient daily life. Magnetic seal is designed to secure the closure safely, easy to open and close.
Color:   Black
Price:   379.00
---
Similar Products
Theskinmantra Sleeve for All 10 inch tablets(Multicolor)
65% OFF
₹ 510.00 @ Flipkart
Check Price @ Amazon
Waterproof and Fadeproof Ipad Sleeves. The Swanky, The stylish , The Hot new cushioned Apple Ipad Sleeves for all 10 inches are here from the house of theskinmantra. These are made of Hydra-Flex Material which means that they are water proof, and the designs on them are fadeproof. Made from 4.2 MM thick cushioned Material comes with a chain. These Apple Ipad Sleeves offer Ultimate Utility and style. Carry your gadget in one of these sleeves. Second look Guaranteed!
Brand:   Theskinmantra
Color:   Multicolor
Price:   510.00
---
DMG Sleeve for Apple iPad mini 7.9 inch, iPad mini 3 7.9 inch, iPad mini 4 7.9 inch, iPad mini 2 7.9 inch(Brown)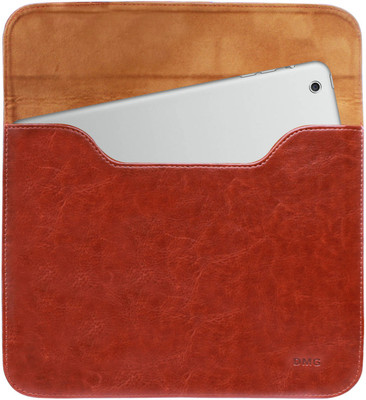 61% OFF
₹ 499.00 @ Flipkart
Check Price @ Amazon
This trendy, innovative protective sleeve utilizes the latest consumer technology to safeguard your Tablets from any unwanted bumps, scrapes and knocks which may result in damage to your device. its sophisticated and modern yet simple and functional cutting-edge design provides the perfect look for both business and leisure. Its extra-durable, wipe-clean synthetic finish means the sleeve can easily be kept presentable and in top condition with the minimum of effort. A specially designed, smooth-action, easy access to both the device. The Sleeve is kept deliberately simple and timeless, without following any trend. It is the high quality finishing that makes the case so special. Especially the precise stitching will convince you. Made of soft durable artificial leather and Keep your device fully covered, and protect it from dust and scratches Universal Suitable for iPad mini and Mini 2 Mini 3 Mini 4
Brand:   DMG
Color:   Brown
Price:   499.00
---