Sennheiser HD 200 PRO Studio & Home Monitoring Dynamic (Free Dusthand Mat) Wired Headphone(Black, On the Ear)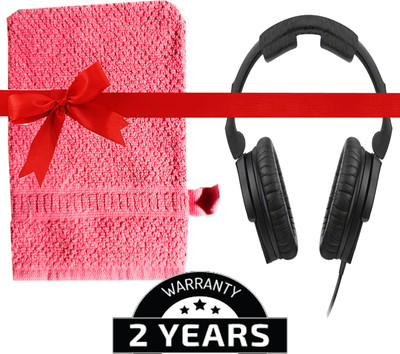 MRP - Rs. 6490
Price - Rs. 6200
product description
The HD 200 PRO monitoring headphones are made to ensure detailed and powerful studio sound wherever you are.
Whether you record your own tunes at home, in the rehearsal room, on stage, or simply enjoy listening to your favorite music at home, the HD 200 PRO is your ideal companion for every monitoring task.
The HD 200 PRO offers powerful and detailed sound for every monitoring task and for every budget.
It combines with an efficient ambient noise reduction with a high resolution.
Focus on your mix at home, in your studio or during live events.
As a creator, a musician or the one who is responsible for proper liver sound, you need to focus on your job.
The HD 200 pro is much more than a headphone.
It's designed as an in depth monitoring tool for your music.
It offers a detailed, powerful sound whilst stopping any ambient noise from distracting you - be it at home, in the studio or on stage.
Blueberry dust hand mat is specially useful for your equipment protect from dust.
Dust hand mat made by 100 % cotton katoen fabric (size 16 X 21 cm and 550 grams ) .
you may also like