ajd Edge To Edge Tempered Glass for Vivo Y15(Pack of 1)
86% OFF
@ Flipkart
Check Price @ Amazon
Premium Quality Full Glue Body Screen Adhesive/Glue tempered glass is exclusively designed to protect the screen from impact, scratches, dust and smudges.This screen protector Guard is lightweight, thin but it is robust and it has full screen adhesive(glue), unlike other's only has glue at two sides edge, full screen glue make our glass protector more touch sensitvie. It is specially coated adhesive means the screen protector is perfectly fitted to your phone screen's display, ensuring that the clarity and sensitivity of your screen are not reduced. If your mobile phone covered with tempered glass and in case your phone slip by mistake from your hand the tempered glass may damage and the silicon layer inside the tempered glass keeps all small pieces are stick on the layer you can easily peel off it from the screen of the phone and will see your original mobile phone screen does not have any damage. This tempered glass is Ultra Slim having thickness 0.22mm and smooth with high touch accuracy. 100% HD clarity ensures perfect match with your screen which gives you natural view display. You can easily install the tempered glass by yourself without any issue, bubble-free, dust-free from the sides of cover while you installed.
Color:   Black
Price:   134.00
---
Similar Products
Scratchgard Screen Guard for Nokia 230 Dual SIM(Pack of 1)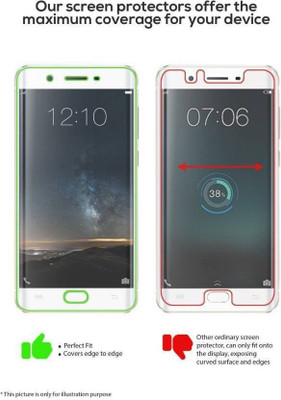 2% OFF
₹ 175.00 @ Flipkart
Check Price @ Amazon
Special Anti Glare Scratch Guard With Genuine Quality Process. Maintains Original Display Colors, Scratch Resistant And Can Be Easily Installed And Removed. Scratchgard Offers Incredible Value For Money And Compares To The Best Protectors On Sale.
Brand:   Scratchgard
Color:   Matte
Price:   175.00
---
Case Creation Screen Guard for Samsung Galaxy Note 5 Duos Dual, Note5 N920G(Pack of 2)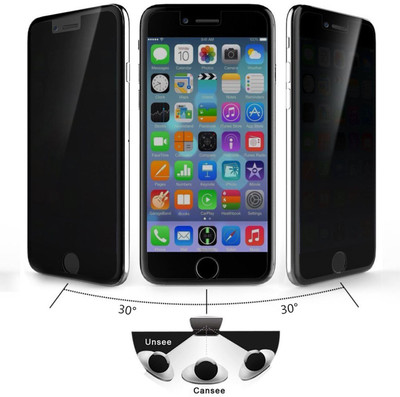 75% OFF
₹ 499.00 @ Flipkart
Check Price @ Amazon
Case Creation (TM) Premium GLASS Protectors are the latest in state-of-the-art screen protection technology. Highly durable and scratch resistant/chip resistant, this strong 9H (hardness level) protector will guarantee your cell phone the best protection against drops, bumps, scratches and normal wear and tear. Get all the protection without any bulk Glass protectors are a mere .33mm thin making them ultra-light weight to allow for a 'delicate touch' style screen protector that promises not to interfere with the sensitivity of your touchscreen. To top it all off the GLASS protectors are designed to be 99.99% transparent to promote an optimal, natural, crystal clear viewing experience.Simply align the protector with your device and a simple swipe of your finger adheres the protector to your screen-High Definition clear screen protector with 99% clarity keeps the screen looking like new -Anti-oil coating, avoid smudges and reduce the fingerprints Anti-oil coating, avoid smudges and reduce the fingerprints -provides a natural screen experience.Adds Extra Protection Which Prevents Your Smartphone Screen From Scratches And Also From Any Sudden Mishaps.Utilising a unique, multi-layered design and polished with maximum clarity, rounded edges you are completely covered against scratches and drops with Case Creation (TM) Ballistic Glass.Compliment the visuals of your Phone Smartphone display, while providing superior protection against scratches and drops.
Brand:   Case Creation
Color:   Black
Price:   499.00
---
NitaiTech Edge To Edge Tempered Glass for Vivo Y15, Vivo Y17, Vivo Y12, Vivo U10(Pack of 1)
77% OFF
₹ 159.00 @ Flipkart
Check Price @ Amazon
NitaiTech tempered glass are made from Japan imported AGC glass material and HARVES nanotechnology with excellent defensive performance. It owns super high transmittance and high restoring the original color of screen. It supports anti-glare coating to prevent glare derivative. Used tempered glass, its hardness up to 9H. Its surface used Nanometer thin oil coating which is anti-fingerprint, oil rub resistance and effectively preventing and filtering ultraviolet ray.2.5D edging craft returns the original touch feeling Note: It's full glue tempered glass. The frame will cover phone screen about 0.2mm.The 100% bubble-free technology ensures that you can easily install the tempered glass yourself without any issue. it is edges to edges full coverage tempered glass.
Brand:   NitaiTech
Color:   Black
Price:   159.00
---