Trink Screen Guard for Samsung I9230 Galaxy(Pack of 1)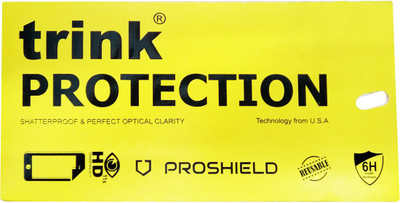 80% OFF
@ Flipkart
Check Price @ Amazon
Trink is the Latest Japanese Technology based unbreakable extra protective tempered glass which can also be reusable after its removal. Its 6H super hardness 11x-HD transparency PLUS scratch proof PLUS water proof PLUS anti-breakable PLUS HD scratch resistance PLUS reusable PLUS advanced silicon adhesive perfect adhesive PLUS surface hardness 6H PLUS anti-fingerprint oil coating avoid spots and reduce the fingerprint on your screen PLUS anti-shattered film(High Silicon Coated) PLUS the most flexible tempered glass cover to protect you phones.
Color:   Transparent
Price:   199.00
---
Similar Products
Snooky Nano Glass for Samsung I9230 Galaxy Golden(Pack of 1)
75% OFF
₹ 149.00 @ Flipkart
Check Price @ Amazon
Full Protection for your Smartphone Scratch hardness, prevent your mobile phone from scratch The soft anti-shock technology can reduce the impact, prevent the screen from broken. Unique oleo phobic layer, oleophobic and lyophobic , let the screen clean like new. Anti Glare can automatically absorb 90% sunlight to avoid refraction after sunlight into the film.
Brand:   Snooky
Color:   Black
Price:   149.00
---
Snooky Front and Back Screen Guard for Samsung I9230 Galaxy Golden(Pack of 1)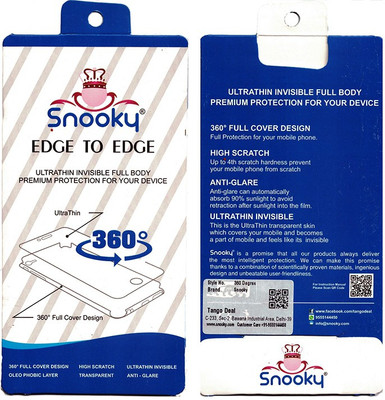 70% OFF
₹ 299.00 @ Flipkart
Check Price @ Amazon
UltraThin Invisible Clear Skins provide the best scratch protection available in a crystal clear transparent film. Virtually indestructible,but so clear and thin you'll hardly know it's there.Snooky UltraThin Invisible Clear Skins is the ultimate full body protector. It provides your device with unmatched scratch protection from everyday use. After simple installation, Clear Skins not only offers the best coverage for the screen and body
Brand:   Snooky
Color:   Transparent
Price:   299.00
---