Urbancart Metal 1 Seater Rocking Chairs(Finish Color - Multicolour)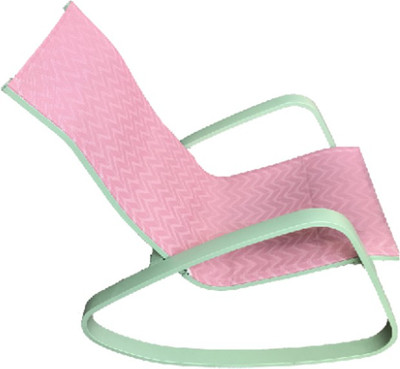 50% OFF
@ Flipkart
Check Price @ Amazon
There is nothing a lot of satisfying than sitting in a very favorite rocking chair. Rocking chairs offer a unique back and forth motion that enables any individual sitting on that to rest and relax. They supply a feeling of comfort that simply cannot be found in the other type of chair. It'd be hard to seek out somebody who wouldn't wish one in their room. Put some ice in your drink, have a seat and enjoy the great outdoors with this beautiful lounge seat. Get yours today!
Price:   4,499.00
---
Similar Products
Onlineshoppee Solid Wood 1 Seater Rocking Chairs(Finish Color - Brown)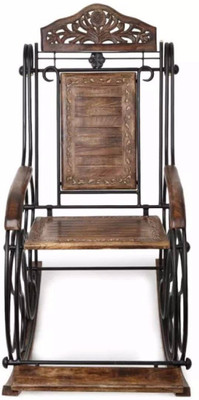 77% OFF
₹ 7,999.00 @ Flipkart
Check Price @ Amazon
A gorgeous rocking chair with exquisite detailing will make your grandpa rather happy and proud to have it! This is a perfect piece of furniture as this is one relaxing accessory that you can spend hours on!
Brand:   Onlineshoppee
Price:   7,999.00
---
CRUZ INTERNATIONAL Solid Wood 1 Seater Rocking Chairs(Finish Color - BROWN)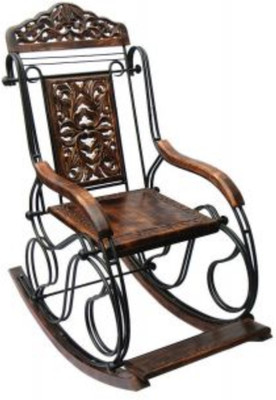 50% OFF
₹ 6,399.00 @ Flipkart
Check Price @ Amazon
Folding Chair Rocking Chair / ColourBrown Size37 X 43 X 24 inch Approx. 93 x 109 x 60 Material UsedSeasoned wood & iron Handling Time1 to 2 days Package Contents1 rocking chair in fordable form
Brand:   CRUZ INTERNATIONAL
Price:   6,399.00
---
DZYN Furnitures Touffy Solid Wood 1 Seater Rocking Chairs(Finish Color - Multicolor)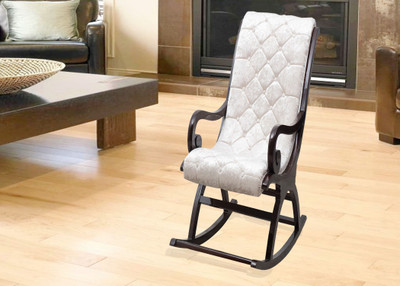 29% OFF
₹ 19,990.00 @ Flipkart
Check Price @ Amazon
Brand:   DZYN Furnitures
Price:   19,990.00
---
Saffron Art and Craft Sheesham Wood Solid Wood 1 Seater Rocking Chairs(Finish Color - Light Walnut)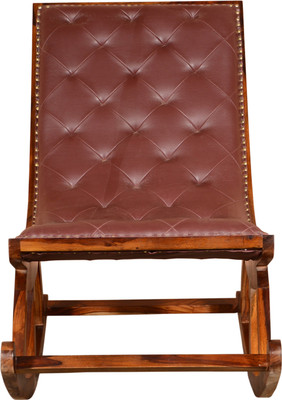 0% OFF
₹ 29,998.00 @ Flipkart
Check Price @ Amazon
Brand:   Saffron Art and Craft
Price:   29,998.00
---
DZYN Furnitures Solid Wood 1 Seater Rocking Chairs(Finish Color - Multicolor)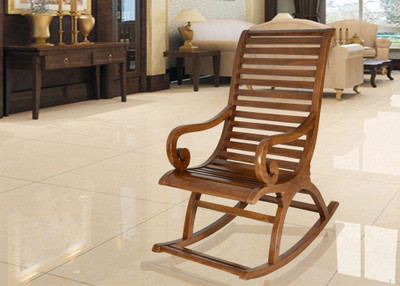 40% OFF
₹ 16,990.00 @ Flipkart
Check Price @ Amazon
Brand:   DZYN Furnitures
Price:   16,990.00
---
DZYN Furnitures Solid Wood 1 Seater Rocking Chairs(Finish Color - Multicolor)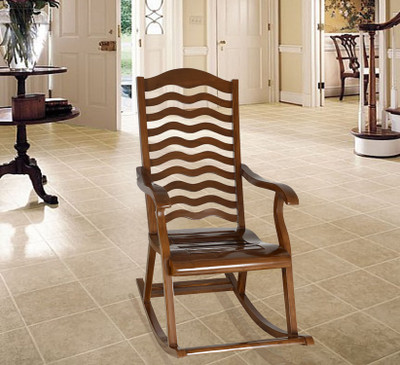 33% OFF
₹ 18,990.00 @ Flipkart
Check Price @ Amazon
Brand:   DZYN Furnitures
Price:   18,990.00
---
DZYN Furnitures Solid Wood 1 Seater Rocking Chairs(Finish Color - Multicolor)
45% OFF
₹ 18,990.00 @ Flipkart
Check Price @ Amazon
Brand:   DZYN Furnitures
Price:   18,990.00
---
DZYN Furnitures Solid Wood 1 Seater Rocking Chairs(Finish Color - Multicolor)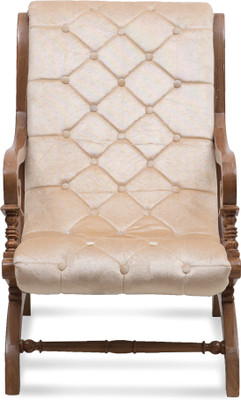 26% OFF
₹ 17,490.00 @ Flipkart
Check Price @ Amazon
Brand:   DZYN Furnitures
Price:   17,490.00
---
Saffron Art and Craft Sheesham Wood Solid Wood 1 Seater Rocking Chairs(Finish Color - Light Walnut)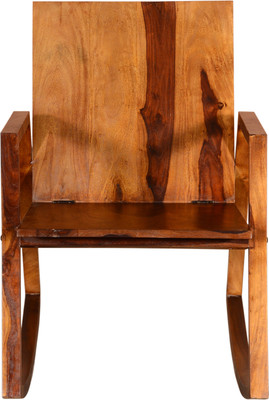 63% OFF
₹ 6,490.00 @ Flipkart
Check Price @ Amazon
Brand:   Saffron Art and Craft
Price:   6,490.00
---