Trink Screen Guard for Samsung Wave Y S5380(Pack of 1)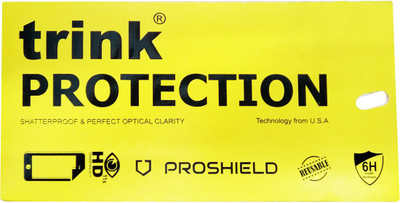 65% OFF
@ Flipkart
Check Price @ Amazon
Trink is the Latest Japanese Technology based unbreakable extra protective tempered glass which can also be reusable after its removal. Its 6H super hardness 11x-HD transparency PLUS scratch proof PLUS water proof PLUS anti-breakable PLUS HD scratch resistance PLUS reusable PLUS advanced silicon adhesive perfect adhesive PLUS surface hardness 6H PLUS anti-fingerprint oil coating avoid spots and reduce the fingerprint on your screen PLUS anti-shattered film(High Silicon Coated) PLUS the most flexible tempered glass cover to protect you phones.
Color:   Transparent
Price:   349.00
---
Similar Products
Trink Impossible Screen Guard for Samsung Wave Y S5380(Pack of 1)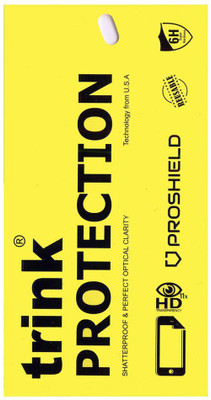 0% OFF
₹ 699.00 @ Flipkart
Check Price @ Amazon
The best screen protector for your mobile. Why this is the best??? 1. This Protector is Shatterproof hence better than a normal tempered glass which gets cracked easily. 2. This is clearer than normal Screen Guard / Screen Protector & Tempered Glass. 3. This is Easy to clean & Anti fingerprint Screen Protector. 4.This is Scratch Resistant. You can keep your phone now your pocket with keys, coins and any metallic article. 5. This is made of Anti Shattered Film (High Silicone Coated) and based on Zero-Residue Adhesive Technology. 6. This is as thin as 3 sheets of a Paper. So your phone will not look 7. It comes with 6 Layers of Protection. Watch for more information https://www.youtube.com/watch?v=V2OYknHtTKESpecifications
Brand:   Trink
Color:   Multicolor
Price:   699.00
---
Mystry Box Screen Guard for Samsung Wave Y S5380(Pack of 1)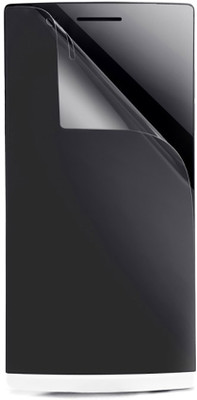 58% OFF
₹ 207.00 @ Flipkart
Check Price @ Amazon
The picture of the protector is only for reference purpose. The product will be sent accordingly to the model number mentioned in the order. Accordingly the cutouts of the screen protector will be as per the model. This packages includes one clear finish screen protector. Screen guard does not leave any marks. It is anti scratch, uv filltered,anti finger print.we provide best screen protector at the best price.
Brand:   Mystry Box
Color:   Transparent
Price:   207.00
---
Trink Impossible Screen Guard for Samsung Wave Y S5380(Pack of 1)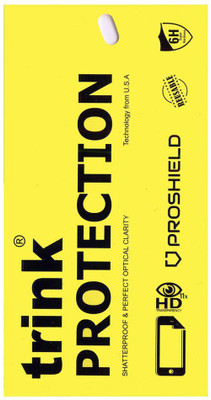 0% OFF
₹ 699.00 @ Flipkart
Check Price @ Amazon
The best screen protector for your mobile. Why this is the best??? 1. This Protector is Shatterproof hence better than a normal tempered glass which gets cracked easily. 2. This is clearer than normal Screen Guard / Screen Protector & Tempered Glass. 3. This is Easy to clean & Anti fingerprint Screen Protector. 4.This is Scratch Resistant. You can keep your phone now your pocket with keys, coins and any metallic article. 5. This is made of Anti Shattered Film (High Silicone Coated) and based on Zero-Residue Adhesive Technology. 6. This is as thin as 3 sheets of a Paper. So your phone will not look 7. It comes with 6 Layers of Protection. Watch for more information https://www.youtube.com/watch?v=V2OYknHtTKESpecifications
Brand:   Trink
Color:   Multicolor
Price:   699.00
---