PNBEE Impossible Screen Guard for Nokia Lumia 525(Pack of 1)
75% OFF
@ Flipkart
Check Price @ Amazon
Today's lifestyle is incomplete without cellphone and we cannot just manage without our handsets even for a day. This smartphone is an amazing phone which stands up to your expectation having some wonderful features. The way we take care of our clothes to look good and presentable, the same way, for the smartphone to be scratchproof and damage free, tempered glass should be used. It also improves touch sensitivity of your mobile. So we are providing you tempered glass for your mobile which gives your phone an excellent look, makes it presentable, scratch free and damage free. It is Ultra-thin glass which is treated by toughening under high temperature. This tempered glass comes with manufacturing defect warranty, safe packing and shipping.
Color:   Transperent
Price:   199.00
---
Similar Products
Alac Tempered Glass Guard for Nokia Lumia 525(Pack of 1)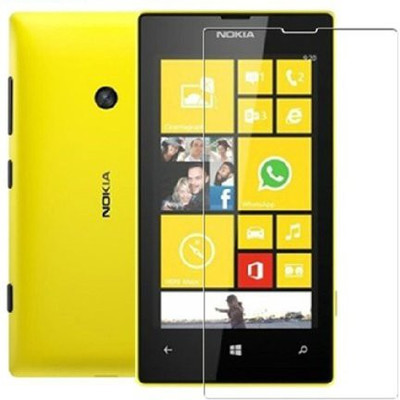 73% OFF
₹ 159.00 @ Flipkart
Check Price @ Amazon
ALAC's Tempered Glass Nokia Lumia 525 protection for your smart mobility device. The outer surface of Tempered Glass Nokia Lumia 525 is compressed and inner surface is given enough tension to make it a perfect safety glass. Tempered Glass Nokia Lumia 525 finish is so smooth that it feels as good as the original glass of your device. Tempered Glass Nokia Lumia 525 comes with 9H hardness, soft rounded edges and are very easy to deploy as compare to other protectors available in the market. Incase of a mishap the Tempered Glass Nokia Lumia 525 crumbles and does not cause any accidents. It is easily replaceable by a new Tempered Glass Nokia Lumia 525.
Brand:   Alac
Color:   Ultra Clear
Price:   159.00
---