HRV Tempered Glass Guard for Oppo F9, OPPO F9 Pro, Realme 2 Pro, Realme U1, Realme 3 Pro(Pack of 1)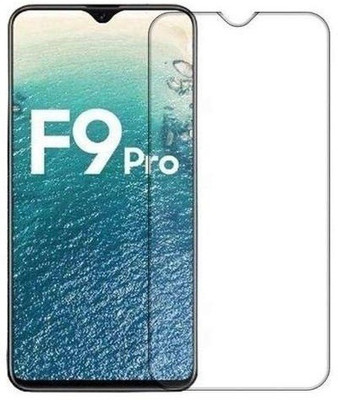 MRP - Rs. 499
Price - Rs. 129
product description
HRV Tempered glass is Hype-transparent material from Japan that use high superior screen film.
It use high performance environment friendly adhesive, automatic bonding, no bubble, no residuals, no tracks, and corrode no surface.
With high anti-static performance, it can be washable and reusable, use time after time, anti-scratch, and anti-friction.
Treat the surface with SMART process to against abrasion and scratching.
The hardness is between 8h9h, can effectively prevent abrasion and UV on LCD screen, Non-corrosive adhesive, effectively take care of your loved machine.
Safe and reliable that does not contain any harmful ingredient to the human body.
This material applies to all kinds of mobile phones, computers and other electronics.
The surface of the tempered glass has a hardness of 8-9H, three times stronger than a regular screen protector film.
Even objects such as knives and keys will not scratch the tempered glass.
Oleophobic Coating The Tempered Glass has an oleophobic coating that prevents fingerprints and other contaminants.
Sensitive Touch The tempered glass screen protector has a strong adhesive that makes installation easy and attaches the film firmly so as to not affect the touch screen's sensitivity.
you may also like