Vatsin Camera Lens Protector for Motorola G10 Power(Pack of 5)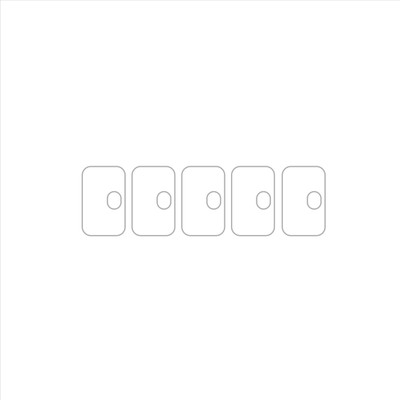 53% OFF
@ Flipkart
Check Price @ Amazon
Unbreakable mobile camera lens protector (Pack of 5)
Color:   Transparent
Price:   299.00
---
Similar Products
HITFIT Edge To Edge Tempered Glass for Motorola Moto E7 Plus(Pack of 1)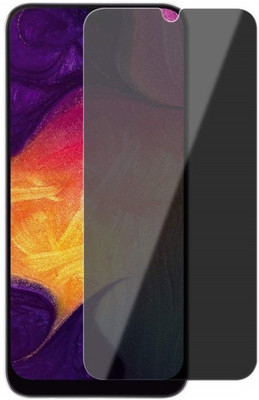 70% OFF
₹ 449.00 @ Flipkart
Check Price @ Amazon
HITFIT Premium Anti-Spy Privacy glass in portrait or landscape viewing modes. Screen is only visible to persons directly in front of screen. Keep your information safe and prevent others from viewing the information on your phone screen.
Brand:   HITFIT
Color:   Transparent
Price:   449.00
---
XTRENGTH Edge To Edge Tempered Glass for Redmi 9 Power(Pack of 1)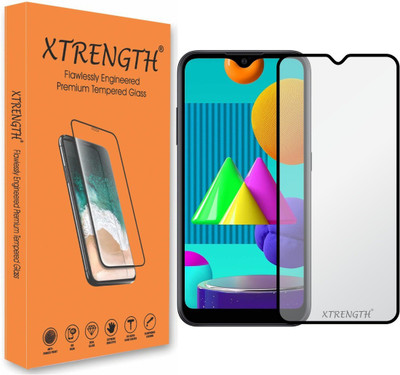 50% OFF
₹ 299.00 @ Flipkart
Check Price @ Amazon
NEW TECHNOLOGY! XTRENGTH Bring you the ROLLS ROYCE OF Screen Protectors which is Fully Adhesive and Highly Durable the world's most premium Tempered Glass Screen Protector available.Are you looking to protect your expensive smart-phone display screen? Then you are at right page, because we provided a insurance policy in the form of smooth clear tempered glass which is better than any Screen Guard and Tempered Glass you had ever you used in the past.
Brand:   XTRENGTH
Color:   Transparent
Price:   299.00
---
Ravbelli Edge To Edge Tempered Glass for Motorola G10 Power, Moto G10 Power(Pack of 1)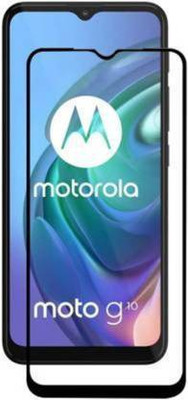 72% OFF
₹ 167.00 @ Flipkart
Check Price @ Amazon
ULTIMATE PROTECTION AND USABILITY: Ravbelli 11D Premium Tempered Glass Screen Protectors are designed to protect your device screen against impact, scratches, dust and fingerprint smudges. Manufactured from a high quality chemically treated glass, the screen protectors are lightweight, thin but most importantly, extremely protective. After lot of experiment Our R&D Team have finally developed a technique where major problems like Rainbow Effect, Dust Particles entering from sides, Weak Adhesion, Less responsiveness have been removed completely. HARDNESS: Industry-high hardness: Effectively resists scratches up to 9H (harder than a knife). OLEOPHOBIC COATING: The Oleo phobic coating built into these screen protectors is a special oil-repellant coating which prevents oily finger marks from sticking to the screen, so that they can be easily wiped off without leaving hard to remove dried on smudges. EASY INSTALLATION: Due to their solid nature, tempered glass screen protectors are much easie
Brand:   Ravbelli
Color:   Black
Price:   167.00
---
Ten To 11 Camera Lens Protector for Motorola G10 Power(Pack of 5)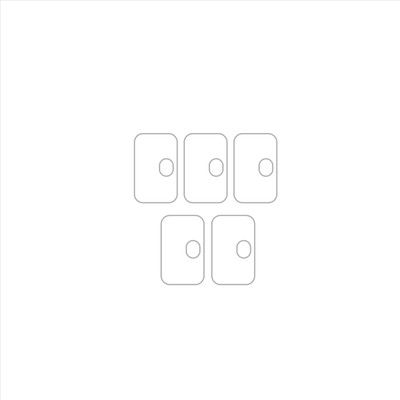 53% OFF
₹ 299.00 @ Flipkart
Check Price @ Amazon
Unbreakable mobile camera lens protector (Pack of 5)
Brand:   Ten To 11
Color:   Transparent
Price:   299.00
---
Vatsin Camera Lens Protector for Motorola G10 Power(Pack of 1)
46% OFF
₹ 160.00 @ Flipkart
Check Price @ Amazon
Unbreakable mobile camera lens protector (Pack of 1)
Brand:   Vatsin
Color:   Transparent
Price:   160.00
---
Polenta Camera Lens Protector for TECNO SPARK POWER 2(Pack of 1)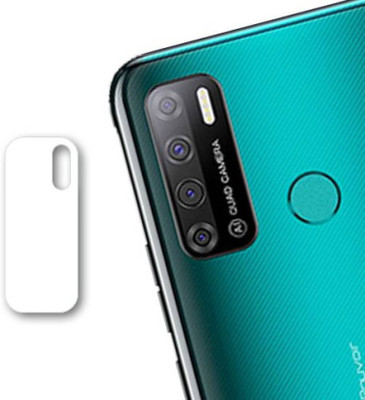 83% OFF
₹ 99.00 @ Flipkart
Check Price @ Amazon
Tempered Glass- It is a Transparent Colour Tempered Glass HD Clarity with 100% transparency and oleophobic anti-smudge coating, Protector maintain your Camera Lens original HD viewing experience, Guard gives your Mobile Camera protection from finger prints, oil stains, smudges and water drops thanks to the Oleo phobic coating that temperd comes with. It results in clearer screen
Brand:   Polenta
Color:   Black
Price:   99.00
---
Ravbelli Edge To Edge Tempered Glass for Tecno Spark Power 2(Pack of 1)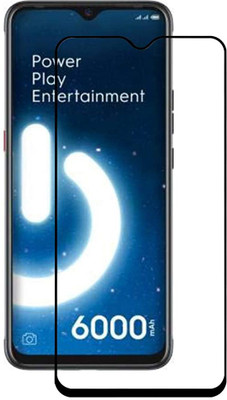 70% OFF
₹ 174.00 @ Flipkart
Check Price @ Amazon
ULTIMATE PROTECTION AND USABILITY: Ravbelli 11D Premium Tempered Glass Screen Protectors are designed to protect your device screen against impact, scratches, dust and fingerprint smudges. Manufactured from a high quality chemically treated glass, the screen protectors are lightweight, thin but most importantly, extremely protective. After lot of experiment Our R&D Team have finally developed a technique where major problems like Rainbow Effect, Dust Particles entering from sides, Weak Adhesion, Less responsiveness have been removed completely. HARDNESS: Industry-high hardness: Effectively resists scratches up to 9H (harder than a knife). OLEOPHOBIC COATING: The Oleo phobic coating built into these screen protectors is a special oil-repellant coating which prevents oily finger marks from sticking to the screen, so that they can be easily wiped off without leaving hard to remove dried on smudges. EASY INSTALLATION: Due to their solid nature, tempered glass screen protectors are much easie
Brand:   Ravbelli
Color:   Black
Price:   174.00
---
Vatsin Camera Lens Protector for Motorola G10 Power(Pack of 2) 60% OFF
₹ 199.00 @ Flipkart
Check Price @ Amazon
Unbreakable mobile camera lens protector (Pack of 2)
Brand:   Vatsin
Color:   Transparent
Price:   199.00
---
Ten To 11 Camera Lens Protector for Motorola G10 Power(Pack of 1) 46% OFF
₹ 160.00 @ Flipkart
Check Price @ Amazon
Unbreakable mobile camera lens protector (Pack of 1)
Brand:   Ten To 11
Color:   Transparent
Price:   160.00
---
Screen Protectors & Accessories
Sorted By Price
₹ 299.00
-
Vatsin Camera Lens Protector for
₹ 449.00
-
HITFIT Edge To Edge Tempered
₹ 299.00
-
XTRENGTH Edge To Edge Tempered
₹ 167.00
-
Ravbelli Edge To Edge Tempered
₹ 299.00
-
Ten To 11 Camera Lens
₹ 160.00
-
Vatsin Camera Lens Protector for
₹ 99.00
-
Polenta Camera Lens Protector for
₹ 174.00
-
Ravbelli Edge To Edge Tempered
₹ 199.00
-
Vatsin Camera Lens Protector for
₹ 160.00
-
Ten To 11 Camera Lens
Sorted By Brand
Vatsin
-
Vatsin Camera Lens Protector for
HITFIT
-
HITFIT Edge To Edge Tempered
XTRENGTH
-
XTRENGTH Edge To Edge Tempered
Ravbelli
-
Ravbelli Edge To Edge Tempered
Ten To 11
-
Ten To 11 Camera Lens
Vatsin
-
Vatsin Camera Lens Protector for
Polenta
-
Polenta Camera Lens Protector for
Ravbelli
-
Ravbelli Edge To Edge Tempered
Vatsin
-
Vatsin Camera Lens Protector for
Ten To 11
-
Ten To 11 Camera Lens
Sorted By Discount
53%
-
Vatsin Camera Lens Protector for
70%
-
HITFIT Edge To Edge Tempered
50%
-
XTRENGTH Edge To Edge Tempered
72%
-
Ravbelli Edge To Edge Tempered
53%
-
Ten To 11 Camera Lens
46%
-
Vatsin Camera Lens Protector for
83%
-
Polenta Camera Lens Protector for
70%
-
Ravbelli Edge To Edge Tempered
60%
-
Vatsin Camera Lens Protector for
46%
-
Ten To 11 Camera Lens