MTT Back Cover for Samsung Galaxy S9(Transparent, Silicon)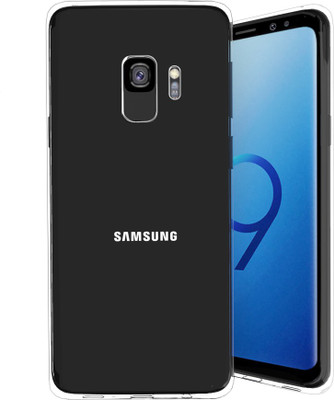 Check Price @ Amazon
ALWAYS ON PROTECTION: Durable TPU material for protection against daily wear & tear, small knocks & bumps and scratches EASY APPLICATION: The soft & flexible material allows the case to be put on and removed with ease ensuring your device is not damaged in the process •SLIM FIT: Retain the original look of Samsung Galaxy S9 by using thin fit slim case. It is 1.2mm in thickness and weighs less than 18 grams HD CLEAR TPU: Slim, transparent TPU protective case is used for design which reveals and enhances the original style of Samsung Galaxy S9 PERFECT CUT OUTS: Extreme precision design allows easy access to all buttons and ports while featuring raised bezel to life screen and camera off flat surface.
Color:   Transparent
Price:   116.00
---
Similar Products
MTT Back Cover for Mi Redmi Note 9(Transparent, Hard Case)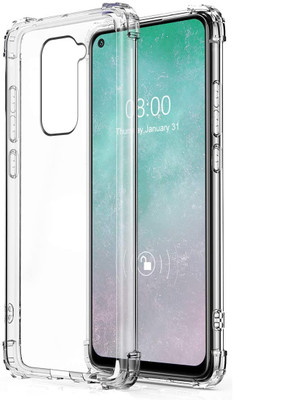 Check Price @ Amazon
MTT Provide Dual Layer material on the inside perimeter compresses on impact to absorb and disperse shock. Dropped from 8 feet multiple times by independent labs to ensure superior protection. A polycarbonate outer shell and an inner TPU lining are molded together to give you two layers of protection in a slim, one-piece case. Gives phone screen extra protection from scratching and shattering if your phone falls and lands face-down. Shows off the beauty of your phone, without compromising protection. Newly developed coating helps to prevent discoloration caused by UV rays and oil absorption, so your seamless case stays clear longer. Designed to allow for Qi wireless charging.Our cases are independently lab-tested for multiple real-life situations, including extreme drops and temperatures, chemicals, antenna interference, cracks and abrasions, device bending, and more..
MTT Back Cover for OnePlus 3, OnePlus 3T(Transparent)
Check Price @ Amazon
STYLISH DESIGN: Stylish appearance colorful pattern designer case, express your unique personalitySLIM FIT : Retain the original look of OnePlus 3 / 3T by using Thin Fit Slim case. It is 1.2mm in thickness and weighs less than 18 gramsULTRA-CLEAR : Slim, transparent protective case reveals and enhances the original color of the OnePlus 3 /3T .PERFECT CUT OUTS: Extreme precision thin and lightweight design keeps the original look of OnePlus 3 / 3T along with cutouts for easy access to all ports and buttonsPREMIUM QUALITY: Printed using high quality UV machines from Japan. Your get our quality promise and design excellence .
MTT Back Cover for Samsung Galaxy S8(Gold)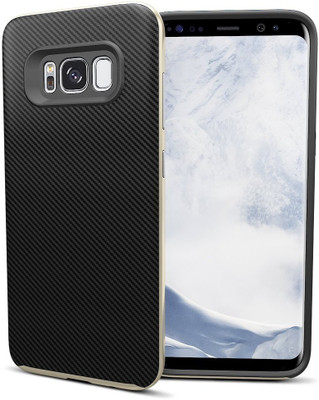 Check Price @ Amazon
MTT Back Cover for Apple iPhone 7, Apple iPhone 8(Grey)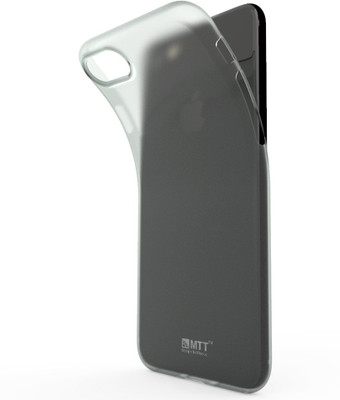 Check Price @ Amazon
Measuring only 0.03mm, without any bulk. It is an ultimate case for minimalist's design and elegant protection without adding bulk to your pocket or purse. This iPhone 7 case is slim and lightweight weighing only 20 grams. The slightly brushed finish helps prevent your iPhone from slipping out of your hands. The flexible yet hard and durable polypropylene plastic is smooth and gives you the much needed anti-slip feature. Shows off the iPhone's original design. Frosted semi-transparent, see-through material. Keep your iPhone looking cool, pristine and elegant. Free of branding. It is a flexible TPU soft case. Not a hard case
MTT Back Cover for Motorola Moto G5(Silver, Black)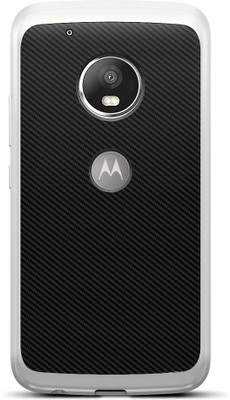 Check Price @ Amazon
MTT Flip Cover for Mi Redmi Note 4(Brown)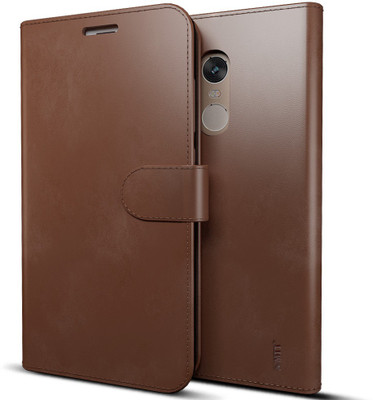 Check Price @ Amazon
Beautiful design, elegant appearance and powerful protection all combined on one rare case. Made with 100% Premium Soft, Smooth PU Leather , highest quality PU Leather material and workmanship. High Quality PC shell with rubber oil coating. We proudly say, it is the best you can get for your Smartphone. Built in Leather Card Pockets to Conveniently Store IDs and Credit Cards Kickstand Feature to Comfortably Watch Video or Text. Magnetic Clasp for Easy Closure Exposed buttons and port openings for quick and easy access to camera, access to Audio ports and charging ports. Designed with absolute precision to give you best fitting experience
MTT Back Cover for Mi Redmi 9(Transparent, Grip Case, Silicon)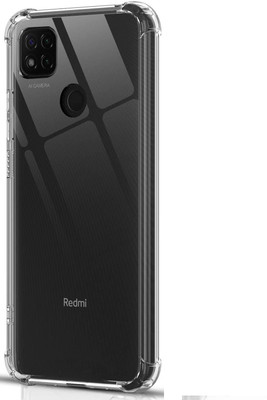 Check Price @ Amazon
The MTT transparent Rubber case covers offer a unique all-round protection to your mobile and lets you flaunt your mobile asthetics as well. The soft TPU shell made of superior grade virgin plastic keeps the phone safe from falls, bumps and wear and tear. It is designed with the appropriate cutouts for the speaker, camera and other ports to provide the best performance both in terms of functionality and safety. Furthermore these back cases gives you a nice grip and the case is precision moulded with no seams or sharp edges.
MTT Back Cover for POCO F1(Black, Rugged Armor)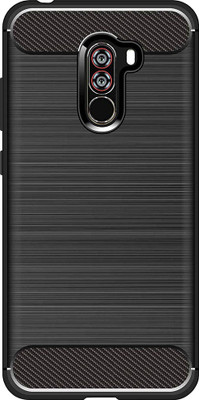 Check Price @ Amazon
High Quality TPU material combines strength, toughness and flexibility. Ideal for shock absorption from accidental drops. Industrial Motivated design with Carbon Fiber Texture. Military Grade shock absorption and protection. Bumpers with Anti-Shock Cushion Technology for protection against small and accidental drops. Raised Lip protect screen from scratches Volume Rocker Power Button symbol. Protects from scratches, fingerprints, falls and dust. Tough and durable. Easy to fit and remove.
MTT Back Cover for Apple Iphone 12 Pro(Transparent, Grip Case, Silicon)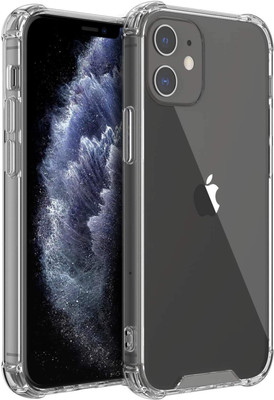 Check Price @ Amazon
MINIMAL DESIGN: Retain the original look of iPhone 12 Pro with Crystal Clear and Shock Absorption TPU Case SLIM FIT: It is 1mm in thickness and weighs less than 20 grams NON SLIP GRIP : Non Slipping TPU Bumper provides excellent grip and corner protection HIGH QUALTIY MATERIAL: TPU Material combine strength, toughness and flexibility. PERFECT CUT OUTS : Exposed buttons and port openings for quick and easy access to Camera, Access to Audio Ports and charging ports
Plain Cases & Covers & Accessories
Sorted By Price
₹ 116.00
-
MTT Back Cover for Samsung
₹ 499.00
-
MTT Back Cover for Mi
₹ 157.00
-
MTT Back Cover for OnePlus
₹ 108.00
-
MTT Back Cover for Samsung
₹ 116.00
-
MTT Back Cover for Apple
₹ 138.00
-
MTT Back Cover for Motorola
₹ 499.00
-
MTT Flip Cover for Mi
₹ 165.00
-
MTT Back Cover for Mi
₹ 123.00
-
MTT Back Cover for POCO
₹ 100.00
-
MTT Back Cover for Apple
Sorted By Brand
MTT
-
MTT Back Cover for Samsung
MTT
-
MTT Back Cover for Mi
MTT
-
MTT Back Cover for OnePlus
MTT
-
MTT Back Cover for Samsung
MTT
-
MTT Back Cover for Apple
MTT
-
MTT Back Cover for Motorola
MTT
-
MTT Flip Cover for Mi
MTT
-
MTT Back Cover for Mi
MTT
-
MTT Back Cover for POCO
MTT
-
MTT Back Cover for Apple
Sorted By Discount
70%
-
MTT Back Cover for Samsung
50%
-
MTT Back Cover for Mi
60%
-
MTT Back Cover for OnePlus
84%
-
MTT Back Cover for Samsung
88%
-
MTT Back Cover for Apple
80%
-
MTT Back Cover for Motorola
28%
-
MTT Flip Cover for Mi
58%
-
MTT Back Cover for Mi
79%
-
MTT Back Cover for POCO
74%
-
MTT Back Cover for Apple