Zaap AQUA GEAR Bluetooth Headset without Mic(Black, In the Ear)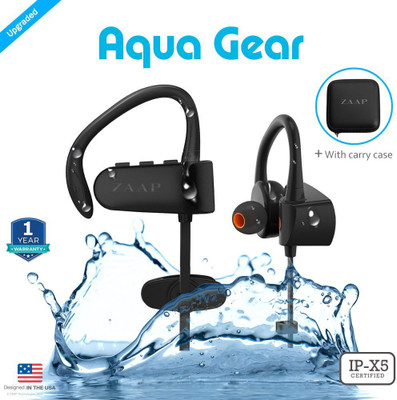 62% OFF
@ Flipkart
Check Price @ Amazon
Featuring the CVC 6.0 noise cancellation technology, the Zaap Aqua Gear Bluetooth earphones offer you high-fidelity sound. These earphones are IPX5-certified, making them resistant to water and sweat. Thanks to Bluetooth connectivity, you can pair these earphones with your smart devices wirelessly. The inbuilt microphone makes these earphones perfect for hands-free calling.
Color:   Black
Price:   1,499.00
---
Similar Products
Fellkon Aqua Mobile Phones Bluetooth Headset without Mic(Black, In the Ear)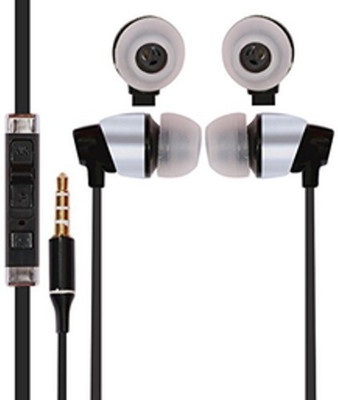 50% OFF
₹ 299.00 @ Flipkart
Check Price @ Amazon
These stereo earphones are lightweight and stylish. The Amore White Colour Stereo Headset adds a classy edge to its aesthetic design. Type: Wired In-Ear Canalphone, Design With Built-In Mic Call, Controls: Answer And End Call, Color: White Built-In Microphone And Call Answer/End Button Compact lightweight design. Compatible withAqua Mobile Phones
Brand:   Fellkon
Color:   Black
Price:   299.00
---
Molife Drum500 Bluetooth Headset(Black, Aqua Green, On the Ear)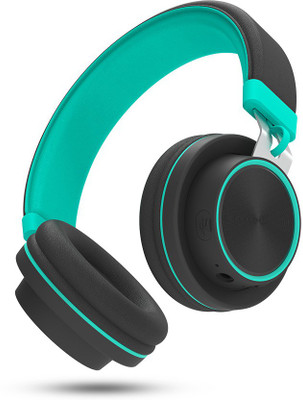 51% OFF
₹ 1,699.00 @ Flipkart
Check Price @ Amazon
Molife Drums 500 is equipped with a dual driver solid bass system with a 40mm stereo driver that provides a live performance feel for the listener. It is a one-of-a-kind soft-cushioned headphone with surface touch volume control features. Molife Drums 500 comes with premium CD lustre and a trendy aqua green accent colour that is sure to make a style statement. The solid-bass system brings the surround sound, alive. A crafty soft padding provides greater comfort and a better grip on the ears. The Bluetooth version 5.0 integration helps it pair with all available devices in the market. A whopping 10-hours playback time makes it a must-have product for the nex-gen music lovers and rockstars. It can be used as a standalone device or with an AUX cable that makes it compatible with all forms of consoles. Rich music experience – A dual driver technology provides a best of its class bass and cross fader that generates an out of the world experience for the listener One touch Volume control with 40 mm stereo drivers- – Easy to use volume control system placed on ear cups makes it ergonomic and hassle free. To ensure best in sound quality with stereo and an indulgence of music, the Molife Drums 500 is the right choice. Trendy aqua green accent colour - Designed with the cushioned headband in trendy green accent colour, the Molife trendy headphones are ones to flaunt. Standalone wireless or in AUX wired mode with latest Bluetooth version - To provide better connectivity, the headphone functions with standalone wireless or in AUX wired mode that has been updated with the latest Bluetooth version 5.0. Up to 10 hours of playback time- A 300mAh battery offers 10 hours playback time and a 240 hours standby with a charging time of only 1.5 hours.
Brand:   Molife
Color:   Aqua Green, Black
Price:   1,699.00
---