ACUTAS Tempered Glass Guard for Mi Redmi 9 Prime, Poco M2, Mi Redmi 9a, Redmi 9i, Mi Redmi 9, Poco C3, Mi Redmi 9i, Realme C11, Realme C12, Realme C15, Realme C3, Realme 5, Realme 5s, Realme 5i, Realme Narzo 10, Realme Narzo 10a, Realme Narzo 20, Realme Narzo 20a, Realme Narzo 30a, Poco M3, Oppo A9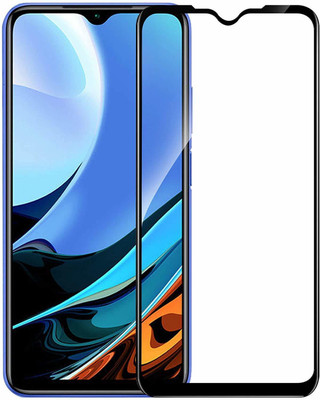 Check Price @ Amazon
ACUTAS Premium TEMPERED GLASS Protectors are the latest Highly durable and scratch resistant/chip resistant, this strong 9H (hardness level) protector will give you the best protection against drops, bumps, scratches and normal wear and tear. High-grade tempered glass provides ultimate clarity, super-smooth, super-responsive touch sensitivity; Fingers glide across the protector as freely as with your original glass display.Crystal clear, incomparable light transmission up to 99.99%. All the color of the screen shows incisively and vividly without any distortion. It protects eyesight, relieves fatigue, absorbs blue light. Bubble-Free Adhesive makes it easy to install this tempered glass screen protector. It features touches smoothly .The protective tempered glass for Redmi 9 , Redmi 9 Prime can effectively protects the screen from water, scratches, dust, oil, and also it is fingerprints resist. redmi 9 glass is bubble free. redmi 9a glass is gorilla screen Protector..
Color:   Transparent&Black
Price:   129.00
---
Similar Products
ACUTAS Tempered Glass Guard for Mi Redmi note 10 Pro Max, Poco M2 Pro, Poco X2, Poco X3, Poco X3 Pro, Redmi Note 9 Pro Max, Mi Redmi Note 9 Pro, Mi Redmi K30, Mi Redmi K30 Pro, Micromax in Note 1, Mi Redmi Note 9s, Samsung Galaxy F62, Infinix Hot 9, Infinix Hot 9 Pro, Mi 10t, Motorola Moto G 5g, Mic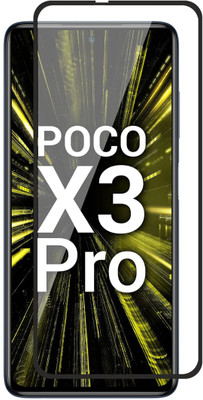 Check Price @ Amazon
glass is made from Japanese Glass and comes with a smudge proof coating and Round Edge because of all this you will get a crystal clear view of your screen without the hassle of bubbles or dust getting in the way.The ACUTAS Premium Tempered processed shield provides extensive protection from outside damages and scratches including sharp objects like knives and keys. And its laser cut for a perfect fit. Oleo phobic coating and the 9H hardness (high-grade glass) together prevent Most scratches, smudges and fingerprints and This Makes a Best Tempered Glass for Your Smart Phone.
Brand:   ACUTAS
Color:   Transparent
Price:   129.00
---
& Accessories
Sorted By Price
₹ 129.00
-
ACUTAS Tempered Glass Guard for
₹ 129.00
-
ACUTAS Tempered Glass Guard for
Sorted By Brand
ACUTAS
-
ACUTAS Tempered Glass Guard for
ACUTAS
-
ACUTAS Tempered Glass Guard for
Sorted By Discount
78%
-
ACUTAS Tempered Glass Guard for
81%
-
ACUTAS Tempered Glass Guard for