Politics and Quality of Life(English, Paperback, Yonk Ryan M.)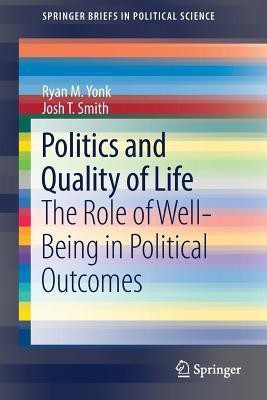 Check Price @ Amazon
This book explores the relationship between quality of life, policy, and political behavior. Using carefully collected, granular data, the authors create a measurement of quality of life for each county in the United States. After applying the index to each county and calculating scores, the results are applied to key political and social questions, such as, variation in voter turnout, electoral choices, and the allocation of federal aid. By tying quality of life directly to social and political outcomes, the index thus makes possible the development of policies that actually improve the quality of life of those they effect. This book is divided into three sections. Section One delves into the theory of quality of life research and the indicators used in the development of the index. Section Two explores the relationship between quality of life and various political phenomena such as trust in government, political participation, electoral politics, direct democracy, government spending, and local government. Section Three discusses suggestions for incorporating life quality in the political and policy process and identifying strategies for the direct application of these principals by policymakers. This book will be useful for students and scholars interested in political behavior, political sociology, policy, and quality of life studies, as well as policymakers interested in incorporating quality of life studies in their work.
Price:   6,350.00
---
Similar Products
THE QUALITY OF GOVERNMENT - CORRUPTION, SOCIALTRUST AND INEQUALITY IN INTERNATIONAL PERSPECTIVE(English, Paperback, Rothstein Bo)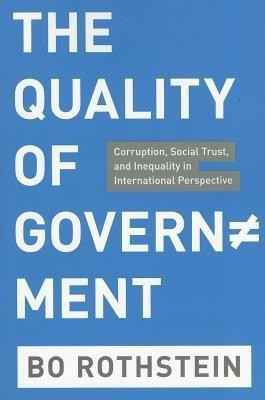 Check Price @ Amazon
The relationship between government, virtue, and wealth has held a special fascination since Aristotle, and the importance of each frames policy debates today in both developed and developing countries. While it's clear that low-quality government institutions have tremendous negative effects on the health and wealth of societies, the criteria for good governance remain far from clear. In this pathbreaking book, leading political scientist Bo Rothstein provides a theoretical foundation for empirical analysis on the connection between of government and important economic, political, and social outcomes. Focusing on the effects of government policies, he argues that unpredictable actions constitute a severe impediment to economic growth and development - and that a basic characteristic of quality government is impartiality in the exercise of power. This is borne out by cross-sectional analyses, experimental studies, and in-depth historical investigations. Timely and topical, " of Government" tackles such issues as political legitimacy, social capital, and corruption.
Impact of services on quality of life(English, Paperback, Manona Wellman)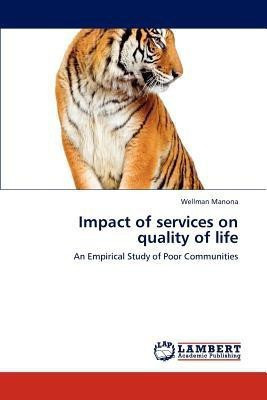 Check Price @ Amazon
Quality Standards for Highly Effective Government, Second Edition(English, Hardcover, Mallory Richard E.)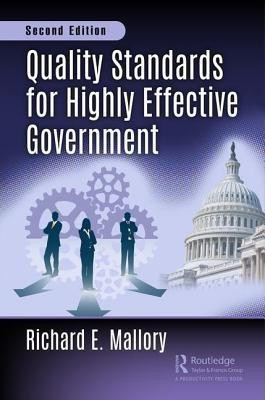 Check Price @ Amazon
for Highly Effective Government, Second Edition establishes a "new normal" in government that will ultimately reinvent the practice of democratic government. The principal catalyst for this change will be the adoption of auditable within every government entity-based on efficiency, effectiveness, and delivered value. Conventional wisdom says that government is not efficient and not effective - but, we are still unsure what works and what is broken in government, where to find some common sense, and where to start to fix it. The problem sounds huge, but the solution is not all that difficult. Quality science can provide a structure for efficiency and effectiveness, democratic institutions can create consensus goals, and auditable standards can show where these issues exist and to what degree. In addition, it can drive change where it must happen, because if you can measure it, you can manage it. Auditable can make these unknowns highly visible and offer a clear scorecard that anyone can follow. They can provide holistic and thorough measurements because they will align with the unique roles and responsibilities at three fundamental levels of leadership in government: (1) Work unit supervisors and managers at the "front line" of government service; (2) chief executives, department directors, and their deputies as "Executive Management" of government agencies, and (3) elected top leadership, as those key officials must define the priorities, outcomes, programs, and budgets. This book proposes that a focus on efficiency and effectiveness, combined with its defined value, provides the foundation of effective government, and of its audit standard. In this book, you will learn four necessary strategies that will support the use of these standards including: Creating an imperative for consensus Ending incentives for building bureaucracy Building a safety net for champions of efficiency Making elected representatives accountable for results This book presents the methods necessary to measure and improve the quality of organizational systems in government, across the board, and on a sustained basis to achieve value, efficiency, and effectiveness -- It is the manifesto and map for government's future.
CPA Audit Quality(English, Paperback, U. S. Government Accountability Office ()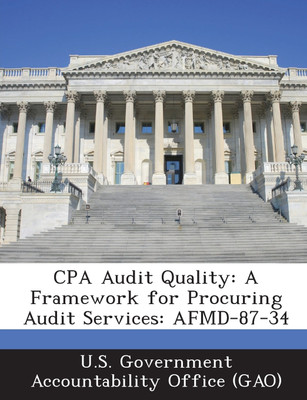 Check Price @ Amazon
Quality of Government and Corruption from a European Perspective(English, Hardcover, Charron Nicholas)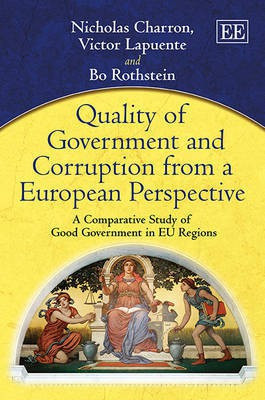 Check Price @ Amazon
In this book the authors tackle the concept of ' government' (QoG) both conceptually and empirically and apply their focus to EU countries and regions. In a pioneering empirical effort, they map out regional QoG for the first time for 172 NUTS 1 and 2 regions throughout 18 countries in the EU, and provide a detailed methodology. They follow up the quantitative assessment with three case studies demonstrating the wide variation of QoG found within the countries of Italy, Belgium and Romania. The book concludes with important lessons and ideas for future research. Government and Corruption from a European Perspective will offer a unique insight to an important issue of development within the EU that speaks to students and academics in the field of comparative politics, EU politics, development, governance and corruption. With contributions from: Lewis Dijkstra, Jonas Hakansson and Oana Borcan
Elites, Institutions and the Quality of Government(English, Hardcover, unknown)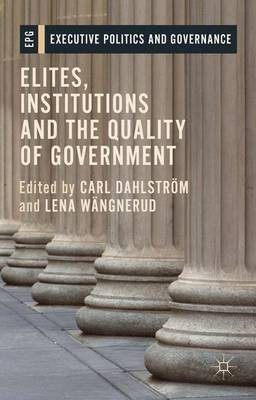 Check Price @ Amazon
To a large extent, elite politicians, bureaucrats, and businessmen hold the fortunes of their societies in their hands. This edited volume describes how formal and informal institutions affect elite behaviour, which in turn affects corruption and the quality of government.
Evaluating the quality of e-democracy processes(English, Paperback, Togaridou Konstantina)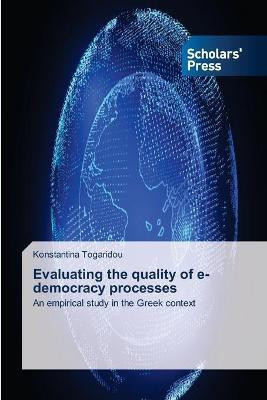 Check Price @ Amazon
Quality Improvement in European Public Services(English, Hardcover, unknown)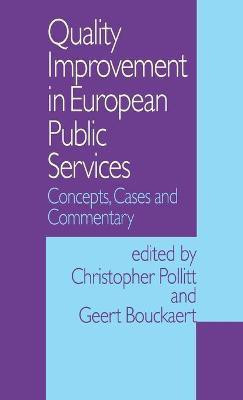 Check Price @ Amazon
Since the late 1980s the quality of public services has become a major focus of attention for politicians, managers and citizens, but surprisingly there has been little material with a truly European focus. This book remedies this absence. Part One provides a theoretical framework which helps the reader make sense of the detail contained in the later case studies. It also locates in the special political and organizational context of the public sector. It shows how choosing a particular concept of quality has significant political and organizational consequences and also discusses how quality may be measured. In Part Two seven case studies illuminate detailed operational issues in by drawing on the experience of a range of different types of public services from a number of countries. The third part reviews the general lessons of the case studies in terms of fitting strategies for improvement to the purposes and circumstances of the organization in question, and reflects upon the nature of service quality and the range of approaches to its improvement.
Evaluating Campaign Quality(English, Paperback, Maisel L. Sandy)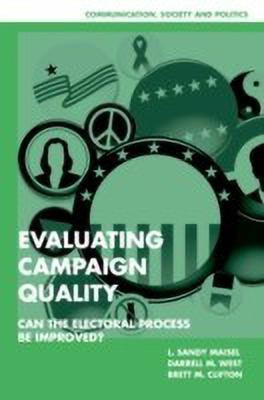 Check Price @ Amazon
For a number of years, voters and academic observers have been dissatisfied with a number of elements of American campaigns. Contemporary races are seen as too negative, too superficial, and too unfair or misleading. Based on these complaints, a variety of reform organizations have targeted millions of dollars to improve the situation. Through their efforts and those within the academic community, a wide range of reform initiatives have been undertaken, such as voluntary codes of conduct, industry self-regulation, certificate programs, tougher ethics rules for consultants, and the encouragement of more substantive venues. This book seeks to evaluate whether these activities have improved the level of campaign discourse and conduct in US House and Senate campaigns and argues that while individual reform efforts have achieved some of their stated objectives, the overall effect of these reform efforts has been disappointing.
JPHF : Elections & referenda & Accessories
Sorted By Price
Sorted By Brand
Sorted By Discount