Purvani Screen Guard for SAMSUNG 3303(Pack of 1)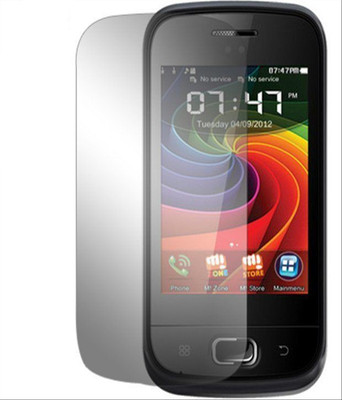 54% OFF
@ Flipkart
Check Price @ Amazon
Protects your screen from scratches and can absorb impact.Newest Flexible Screen Guard.Anti Fingerprint, Anti Glare, Anti Reflection, Scratch Resistant.Super Clear invisible phone screen. Perfect design for your mobile. Anti-scratch Anti-fingerprint• High-quality silicone durable soft material, lightweight and ultra-thin to show off its slim profile• Perfectly fits with precision cutouts for all buttons and ports. Scratch resistant Protect your equipment from stains, scratches, dirt and every day wear• HD Clarity and Touchscreen Accuracy, original beauty of your device and Bubble free installation
Color:   Transparent
Price:   135.00
---
Similar Products
MJR Screen Guard for SAMSUNG 3303(Pack of 1)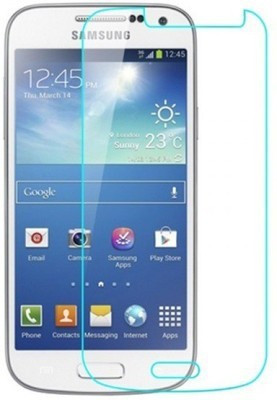 54% OFF
₹ 135.00 @ Flipkart
Check Price @ Amazon
Protects your screen from scratches and can absorb impact.Newest Flexible Screen Guard.Anti Fingerprint, Anti Glare, Anti Reflection, Scratch Resistant.Super Clear invisible phone screen. Perfect design for your mobile. Anti-scratch Anti-fingerprint• High-quality silicone durable soft material, lightweight and ultra-thin to show off its slim profile• Perfectly fits with precision cutouts for all buttons and ports. Scratch resistant Protect your equipment from stains, scratches, dirt and every day wear• HD Clarity and Touchscreen Accuracy, original beauty of your device and Bubble free installation
Brand:   MJR
Color:   Transparent
Price:   135.00
---
ARCHAIC Gorilla Tempered Glass Guard for Samsung Galaxy S5(Pack of 1)
55% OFF
₹ 449.00 @ Flipkart
Check Price @ Amazon
The screen protector fits perfectly over the phone to prevent scratches and absorb shocks. Since the edges of the phone screen are the most likely parts to crack, screen protector follows the natural curvature of the Phone to prevent chipping. This screen protector is adhered to phones with a silicon adhesive to keep it in place. The transparent screen protector fits perfectly over top of the Phone touch screen, leaving no gaps in between so that sensitivity is not affected. Additionally, the screen protector is covered in an oleophobic coating to prevent fingerprints and other smudges. Tempered glass construction for enhanced impact resistance and reduce the chances of screen damage. Made with chemically treated, transparent tempered glass with silicon adhesive to keep it in place. The surface has a hardness of 8-9H,which is 3 times stronger than regular PET film. Sharp objects such as knives and keys will not scratch the surface. The screen protector has an "Oleophobic" coating, which prevents fingerprints and other contaminants which makes the screen protector easy to clean. In case of screen damage, the screen protector will break into small pieces that are not sharp, making it a lot safer than other glass screen protector available in the market.
Brand:   ARCHAIC Gorilla
Color:   Transparent
Price:   449.00
---
MJR Screen Guard for SAMSUNG 3303(Pack of 1)
45% OFF
₹ 135.00 @ Flipkart
Check Price @ Amazon
Protects your screen from scratches and can absorb impact.Newest Flexible Screen Guard.Anti Fingerprint, Anti Glare, Anti Reflection, Scratch Resistant.Super Clear invisible phone screen. Perfect design for your mobile. Anti-scratch Anti-fingerprint• High-quality silicone durable soft material, lightweight and ultra-thin to show off its slim profile• Perfectly fits with precision cutouts for all buttons and ports. Scratch resistant Protect your equipment from stains, scratches, dirt and every day wear• HD Clarity and Touchscreen Accuracy, original beauty of your device and Bubble free installation
Brand:   MJR
Color:   Transparent
Price:   135.00
---
Blue Labs Tempered Glass Guard for Samsung Galaxy M21, Samsung Galaxy M31(Pack of 1)
70% OFF
₹ 299.00 @ Flipkart
Check Price @ Amazon
Brand:   Blue Labs
Color:   Black
Price:   299.00
---
Gorilla ACE Edge To Edge Tempered Glass for Samsung Galaxy M01 Core, Samsung Galaxy A01 Core(Pack of 1)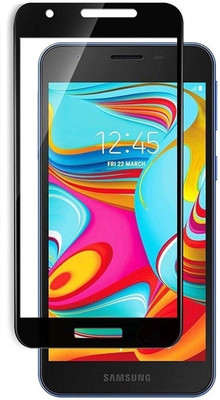 76% OFF
₹ 299.00 @ Flipkart
Check Price @ Amazon
Premium tempered glass processed shield, provides extensive protection from outside damages and scratches including sharp objects like knives and keys and its laser cut for a perfect fit. Our glass protectors are the latest in state-of-the-art screen protection technology. Highly durable and scratch resistant/chip resistant, this strong 9H (hardness level) protector will guarantee your phone the best protection against drops, bumps, scratches and normal wear and tear. Get all the protection without any bulk. The screen protectors are thin, making them ultra-light weight to allow for a 'delicate touch' style screen protector that promises not to interfere with the sensitivity of your touchscreen. To top it all off our glass protectors are designed to be 99.99% transparent to promote an optimal, natural, crystal clear viewing experience.
Brand:   Gorilla ACE
Color:   Black, Transparent
Price:   299.00
---
Purvani Screen Guard for SAMSUNG 3303(Pack of 1)
45% OFF
₹ 135.00 @ Flipkart
Check Price @ Amazon
Protects your screen from scratches and can absorb impact.Newest Flexible Screen Guard.Anti Fingerprint, Anti Glare, Anti Reflection, Scratch Resistant.Super Clear invisible phone screen. Perfect design for your mobile. Anti-scratch Anti-fingerprint• High-quality silicone durable soft material, lightweight and ultra-thin to show off its slim profile• Perfectly fits with precision cutouts for all buttons and ports. Scratch resistant Protect your equipment from stains, scratches, dirt and every day wear• HD Clarity and Touchscreen Accuracy, original beauty of your device and Bubble free installation
Brand:   Purvani
Color:   Transparent
Price:   135.00
---
MJR Screen Guard for SAMSUNG Galaxy 3303(Pack of 1)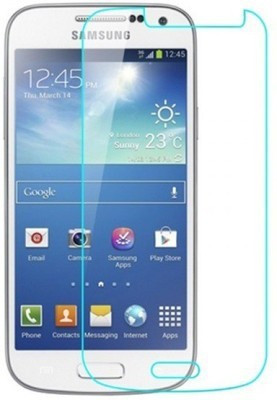 45% OFF
₹ 135.00 @ Flipkart
Check Price @ Amazon
Protects your screen from scratches and can absorb impact.Newest Flexible Screen Guard.Anti Fingerprint, Anti Glare, Anti Reflection, Scratch Resistant.Super Clear invisible phone screen. Perfect design for your mobile. Anti-scratch Anti-fingerprint• High-quality silicone durable soft material, lightweight and ultra-thin to show off its slim profile• Perfectly fits with precision cutouts for all buttons and ports. Scratch resistant Protect your equipment from stains, scratches, dirt and every day wear• HD Clarity and Touchscreen Accuracy, original beauty of your device and Bubble free installation
Brand:   MJR
Color:   Transparent
Price:   135.00
---
Aspir Tempered Glass Guard for Samsung Galaxy J5 - 6 (New 2016 Edition)(Pack of 1)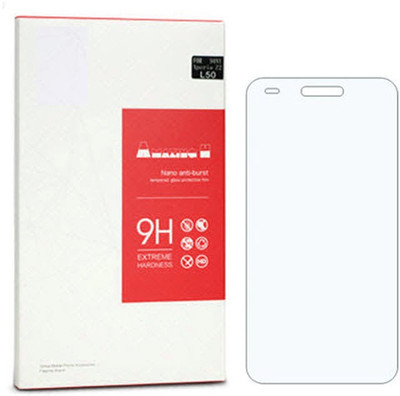 76% OFF
₹ 239.00 @ Flipkart
Check Price @ Amazon
Aspir Tampered Glass Is An Anti Scratch, Clear Finish, Uv Filter Layer, Anti Finger, Anti Sunlight, Does Not Leave Any Marks Or Residue After Removing The Glass, Long Lasting, S, Best Quality, Lowest Price & All India Shipping
Brand:   Aspir
Color:   White
Price:   239.00
---
MJR Screen Guard for Samsung C3303 Champ(Pack of 1)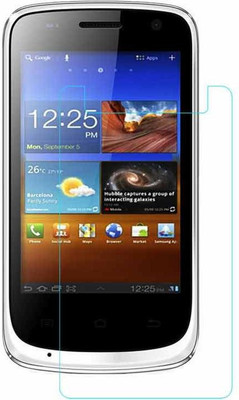 54% OFF
₹ 135.00 @ Flipkart
Check Price @ Amazon
Protects your screen from scratches and can absorb impact.Newest Flexible Screen Guard.Anti Fingerprint, Anti Glare, Anti Reflection, Scratch Resistant.Super Clear invisible phone screen. Perfect design for your mobile. Anti-scratch Anti-fingerprint• High-quality silicone durable soft material, lightweight and ultra-thin to show off its slim profile• Perfectly fits with precision cutouts for all buttons and ports. Scratch resistant Protect your equipment from stains, scratches, dirt and every day wear• HD Clarity and Touchscreen Accuracy, original beauty of your device and Bubble free installation
Brand:   MJR
Color:   Transparent
Price:   135.00
---