MD ORIGINAL Screen Guard for 0.3mm Tempered Glass for Apple Ipod Touch 5 & Touch 6(Pack of 1)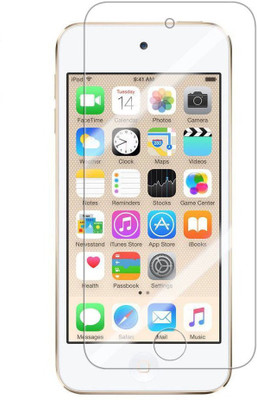 MRP - Rs. 399
Price - Rs. 200
product description
Forged from tempered glass, these screen protectors undergo a hit from a hammer before they are approved to protect your precious device.
In addition to their impressive impact strength, the tempered glass screen protectors resist scratches and display none of the finger distortion or drag that often comes with plastic screen protectors.
Even with this brawny engineering, the Tempered Glass remains nearly invisible and leaves no sticky residue or any marks behind if you decide to remove it.
tempered glass is shatter-proof meaning it won't splinter into sharp fragments, making it safer than regular glass.
To top it all off, this screen protector has an oleophobic coating that makes it resistant to fingerprints, Caution: product must be installed in a dust-free environment; applying excessive force during installation or removal may damage the Tempered Glass.
Phone models shown in the pictures are for illustration purpose only.
you may also like