Oculus Robust-1411 Special Edition Pen With Black/Silver Combination, Checkered, World map Cartography Embossed Design metallic Roller Ball Pen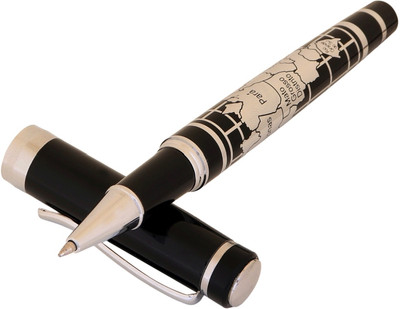 MRP - Rs. 1599
Price - Rs. 488
product description
A Unique design pen which gives you an ultimate writing instrument.
Pen is a powerful means of mankind for inheritance of civilizations, recordation of thoughts and communication of feelings.
Nowadays the pen has exceeded the writing function itself.
To possess a pen with integrity of quality and perfect design becomes a symbol of nobility.