Cellworld 3Way Head Mobile Phone Camera Stand Holder Tripod Kit Tripod, Tripod Kit(Multicolor, Supports Up to 1000 g)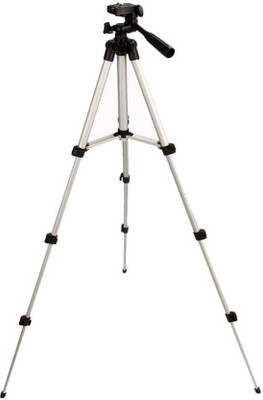 MRP - Rs. 1999
Price - Rs. 365
product description
1.The full-featured tripod designed for various cameras and camcorders.
2.It's light-weight and portable.
3.A quick release plate is also included to allow instant mounting and removal of your equipment.
4.Sturdy 3-section legs are made of aluminum and come with quick snap flip locks.
5.A built-in bubble level helps with quick setup.
6.A convenient carrying bag is included.
7.Ideal for travel or sports photography.
Traveler tripod with Pan head design is the best choices for outdoor photograph activities.
Not only its lightweight, but also its flexible handling, which makes your trip more enjoyable.
It is made of aluminum alloy construction which makes it lightweight while the brace and non-slip feet keep it securely in place! The 3-way pan head of this portable tripod lets you adjust the camera for an excellent shooting experience.
Double usage for camera and video , are ideal choice for travelling.
you may also like