Olympus DPC I 8x21 Binoculars(21 mm , Silver, Black)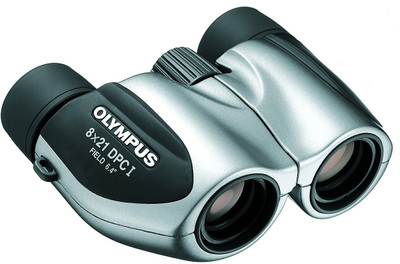 2% OFF
@ Flipkart
Check Price @ Amazon
Color:   Silver, Black
Price:   4,700.00
---
Similar Products
Yongnuo Professional YN560EX (Support TTL) Speedlight Flash(Black)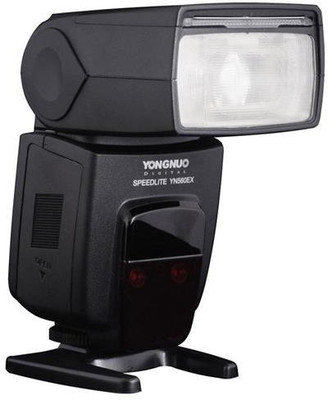 37% OFF
₹ 6,249.00 @ Flipkart
Check Price @ Amazon
Yongnuo YN560EX is Yongnuo's new slave only TTL flash. It has been renamed from YN-EX600 flash to YN-560EX. The YN-560EX is a manual flash but can act as a wireless TTL slave via Canon or Nikon's wireless flash commanders (yes it is cross-compatible with Canon and Nikon). This flash is a perfect companion for a modern camera with integrated TTL flash trigger, a ST-E2 or a TTL master flash providing infrared signals. An additional TTL trigger is not required. Because the flash is equipped with a manual hot shoe, one cannot use TTL if mounted on camera or with an additional radio flash trigger. This flash YN560EX is a flash between YN565EX and YN560II. Ee can have this formula: YN560EX = YN565EX – Hotshoe TTL mode, or YN560EX = YN560II + Wireless TTL Slave mode.
Brand:   Yongnuo
Price:   6,249.00
---
Olympus 202585 Camera Bag(Gray)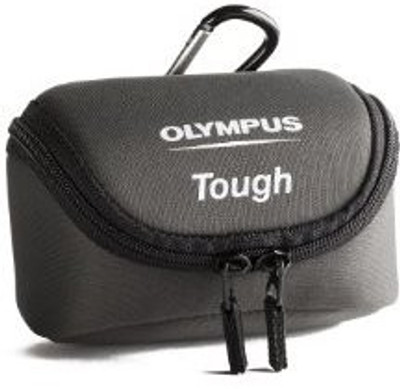 9% OFF
₹ 1,950.00 @ Flipkart
Check Price @ Amazon
Brand:   Olympus
Price:   1,950.00
---
Olympus 202584 Camera Bag(Black)
9% OFF
₹ 1,800.00 @ Flipkart
Check Price @ Amazon
Brand:   Olympus
Price:   1,800.00
---
JJC LH-J40 Lens Hood(Black)
0% OFF
₹ 1,499.00 @ Flipkart
Check Price @ Amazon
Brand:   JJC
Price:   1,499.00
---
Godox TTL Camera Flash (Olympus / Panasonic) Flash(Black)

0% OFF
₹ 7,999.00 @ Flipkart
Check Price @ Amazon
With full support for Olympus/Panasonic TTL, including high-speed sync, and a built-in 2.4GHz radio system, the Godox TT685O Thinklite TTL Flash will make it easy to create both simple and elaborate lighting setups. When mounted on camera, it is an effective lighting tool with a powerful guide number of 197' at ISO 100 and 200mm, a zoom range of 20-200mm, and the ability to tilt from -7 to 90? and rotate 360?. As a TTL-capable unit, the TT685O can also operate as a full wireless master or slave unit with TTL functionality.Operation is intuitive with a rear LCD panel that shows settings. Also, the flash is equipped with a Wireless Control Port for attaching an optional remote control set and it has a 3.5mm sync port for basic wired connectivity. It runs on four AA batteries, which help provide a recycle time of 0.1-2.6 seconds.An integrated 2.4GHz X radio system is incorporated into the TT685O for wireless triggering. Able to be set up as a master or slave, this flash will help you create a versatile lighting setup with a range of 328' and support for 32 channels and three groups. It can also work with an optional X series transmitter for creating more elaborate setups.Being compatible with Olympus/Panasonic's TTL system, users will enjoy numerous automated flash settings and the ability to use functions such as high-speed sync.With a guide number of 197' at ISO 100 and 200mm the TT685O will easily illuminate most subjects. It also features a zoom head with a range of 20-200mm and a 14mm wide-angle panel for using a variety of different lenses.Manual power control from 1/1 to 1/128 in 1/3 EV steps.The flash head can be tilted from -7 to 90? and rotated a total of 360? for controlling bounce and where the light falls on the scene.Optical master/slave transmission is available for working with other standard flashes.Using an optional FT series remote control set, users can connect to the wireless control port to gain wireless control over the flash's power settings.A 3.5mm sync port is available for setting up a wired connection to a camera or trigger.This flash runs on four alkaline or NiMH AA batteries which help deliver about 230 full-power flashes and recycle times of 0.1-2.6 seconds.USB connection for installing future firmware updates.
Brand:   Godox
Price:   7,999.00
---
Axcess CN-LUXPAD22 Halogen Flash(Black)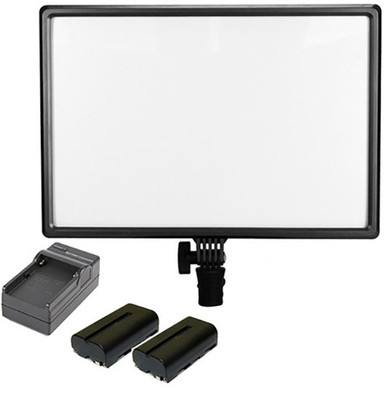 45% OFF
₹ 3,299.00 @ Flipkart
Check Price @ Amazon
Features: It consists of 112 pieces highlighted LEDs, with mighty power and balanced luminance. Ultra thin flat panel with thickness of 0.6"/1.5cm. Base support with 1/4" standard screw hold hot shoe adapter. Features with color temperature knob, can adjust the color temperature from 3200K to 5600K. Adopts the latest LED driving technology avoiding corrugated, stroboscopic and other negative phenomena when shooting. It has the button for test battery balance & power level indicators which indicates the present power level. Suitable for Sony NP-FM, NP-F battery or 6 * AA batteries.(not included) Specifications: Light Source: 112 LED bulbs Voltage: DC 7.2V - 8.4V Color Temperature: 5600K /3200K Brightness Adjustment: Knob stepless dimmer Power: 11W Net Weight: 7oz / 198.4g Lumen: 736LM Size: 6.9 x 4.7 x 1.3 in / 175 x 120 x 32 mm Average Service Life: 50000 hrs Compatible Models: Almost all DSLR cameras and camcorders, like Canon Nikon Pentax Olympus Samsung Panasonic JVC etc.
Brand:   Axcess
Price:   3,299.00
---
mAGMOD BASIC KIT FOR Flash(No)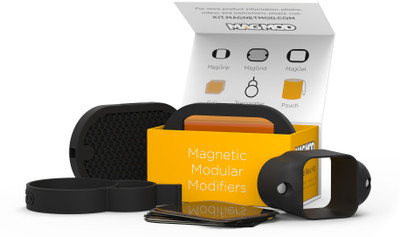 33% OFF
₹ 7,990.00 @ Flipkart
Check Price @ Amazon
Brand:   mAGMOD
Price:   7,990.00
---
Olympus CSCH-107 BLK Camera Bag(Black With Red Trim)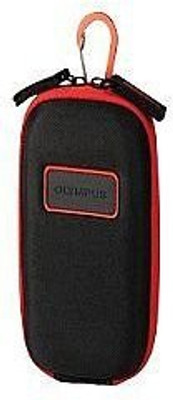 9% OFF
₹ 3,600.00 @ Flipkart
Check Price @ Amazon
Brand:   Olympus
Price:   3,600.00
---
Olympus OM-D E-M1 Mark II Mirrorless Camera digital ED 12-40mm f2.8 PRO Lens(Black)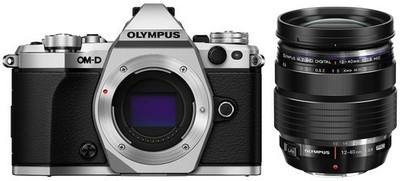 19% OFF
₹ 145,999.00 @ Flipkart
Check Price @ Amazon
Brand:   Olympus
Color:   Black
Price:   145,999.00
---