Snooky Front and Back Screen Guard for Samsung I9105 Galaxy S II Plus(Pack of 1)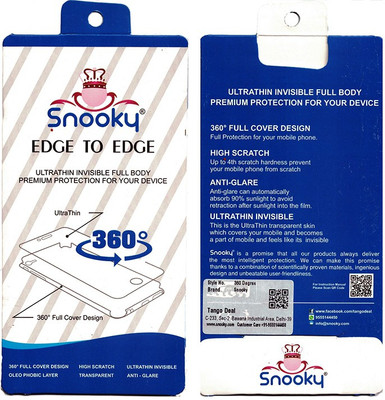 70% OFF
@ Flipkart
Check Price @ Amazon
UltraThin Invisible Clear Skins provide the best scratch protection available in a crystal clear transparent film. Virtually indestructible,but so clear and thin you'll hardly know it's there.Snooky UltraThin Invisible Clear Skins is the ultimate full body protector. It provides your device with unmatched scratch protection from everyday use. After simple installation, Clear Skins not only offers the best coverage for the screen and body
Color:   Transparent
Price:   299.00
---
Similar Products
SONRAJ Edge To Edge Tempered Glass for Samsung Galaxy S2 Plus(Pack of 1)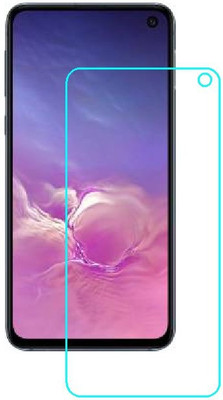 84% OFF
₹ 155.00 @ Flipkart
Check Price @ Amazon
Protects Your Item From Screen Damage And Absorbs Ultimate Shocks When Required. Screen Protector Prevents Your Item's Screen From Getting Scratched. Film Is Totally Clear - No Haziness - No Bubbles - Less Glare. Ultimate Shock Absorption And Non-Slip Grip
Brand:   SONRAJ
Color:   Transparent
Price:   155.00
---
RVK Edge To Edge Tempered Glass for Samsung Galaxy S2 Plus(Pack of 1)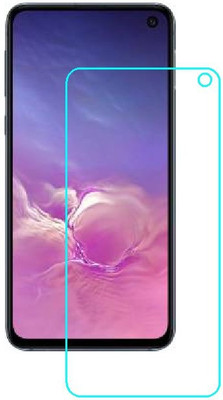 83% OFF
₹ 169.00 @ Flipkart
Check Price @ Amazon
Protects Your Item From Screen Damage And Absorbs Ultimate Shocks When Required. Screen Protector Prevents Your Item's Screen From Getting Scratched. Film Is Totally Clear - No Haziness - No Bubbles - Less Glare. Ultimate Shock Absorption And Non-Slip Grip
Brand:   RVK
Color:   Transparent
Price:   169.00
---
MudShi Impossible Screen Guard for Samsung Galaxy S2 Plus I9105(Pack of 1)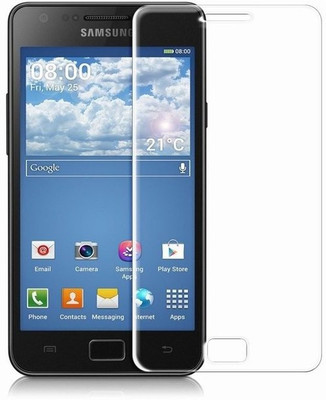 62% OFF
₹ 149.00 @ Flipkart
Check Price @ Amazon
Mudshi's Screen Protector has been specially made with scratch resistant material and rounded edges for a more precise fit. Due to the 0.23-0.33mm thickness and surface hardness of the Glass Screen Protector provides premium protection and no lose in touch screen sensitivity. Surface hardness Three times stronger than regular PET film. Even sharp objects such as knives and keys will not scratch the Glass Screen Protector. Oleo phobic Coating: The Glass Screen Protector has an oleo phobic coating that prevents fingerprints and other contaminants and makes the film easy to clean. Anti-Shatter Film: If broken, the Glass Screen Protector cracks into small pieces that are held within the film. They are not sharp, making it safer than other glass products. CAUTION *When removing for re-use, the adhesive properties might wear off to an extent where the screen protector will not adhere to the device. It is not recommended to reuse the Glass Screen Protector once it's been applied. *Using excessive force when installing or removing the screen protector may damage the product
Brand:   MudShi
Color:   Transparent
Price:   149.00
---
MudShi Impossible Screen Guard for Samsung Galaxy S2 Plus I9105(Pack of 2)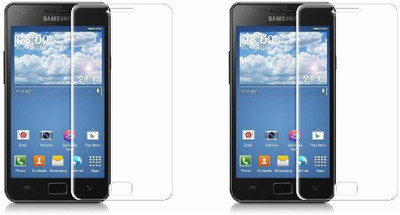 53% OFF
₹ 185.00 @ Flipkart
Check Price @ Amazon
MUDSHI's 9H Screen Protector has been specially made with scratch resistant material and rounded edges for a more precise fit. Due to the Glossy Finish and surface hardness of the Film, Screen Protector provides premium protection and no lose in touch screen sensitivity. Surface hardness Three times stronger than regular PET film. Even sharp objects such as knives and keys will not scratch the Glass Screen Protector. Oleo phobic Coating: The Glass Screen Protector has an oleo phobic coating that prevents fingerprints and other contaminants and makes the film easy to clean. Anti-Shatter Film: If broken, the Glass Screen Protector cracks into small pieces that are held within the film. They are not sharp, making it safer than other glass products. CAUTION *When removing for re-use, the adhesive properties might wear off to an extent where the screen protector will not adhere to the device. It is not recommended to reuse the Glass Screen Protector once it's been applied. *Using excessive force when installing or removing the screen protector may damage the product. ***CAUTION*** THIS IS NOT A GLASS. IT IS A IMPOSSIBLE FLEXIBLE 9H HARDNESS FILM.
Brand:   MudShi
Color:   Transparent
Price:   185.00
---
DARSHILGOLBE Edge To Edge Tempered Glass for Samsung Galaxy S2 Plus(Pack of 1)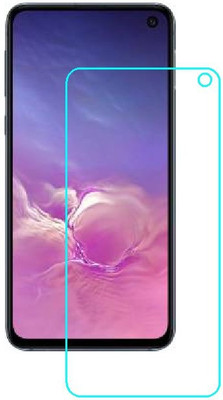 82% OFF
₹ 170.00 @ Flipkart
Check Price @ Amazon
Protects Your Item From Screen Damage And Absorbs Ultimate Shocks When Required. Screen Protector Prevents Your Item's Screen From Getting Scratched. Film Is Totally Clear - No Haziness - No Bubbles - Less Glare. Ultimate Shock Absorption And Non-Slip Grip
Brand:   DARSHILGOLBE
Color:   Transparent
Price:   170.00
---
King Screen Guard for Samsung Galaxy S2 Plus(Pack of 1)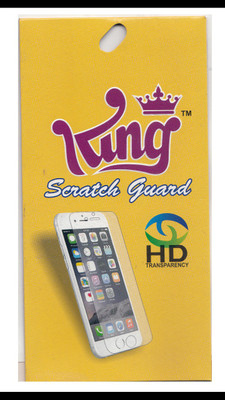 60% OFF
₹ 199.00 @ Flipkart
Check Price @ Amazon
King Clear- Screen Guard ProtectionThis Quick And Easy To Install. It Has An Anti-Dust Protection Which Surrounds The Screen To Prevent Dust As Well As Reducing Uv Sun Light Caused By Reflected Light, Protecting Your Eyes And Screen. It Helps To Prevent Your Screen From Scrapes And Scratches, And Helps To Improve Handwriting Recognition For An Easier Use. The Non-Adhesive Back Will Not Leave Sticky Residue Which Can Ruin Your Screen When The Product Is Removed.Use The Cleaning Cloth To Clean The Screen Before And After Applying Protector Provided Inside The Packet.Features:1) 99% Transparent: Unmatched Clarity2) 99% Uv Protection: Reduces Eye Strain Caused By The Lcd Screen3) Transmits Original Colours.4) Scratch Resistant Coating5) Ultra Smooth Surface: Enhance The Experience And Utilization Of Touch Screen And Stylus Features6) Silicone Adhesive Coating: No Glue Residue When Removed7) Increase Life Of Mobile By Protecting Screen From Dust And Scratches.
Brand:   King
Color:   Transparent
Price:   199.00
---
CHAMBU Tempered Glass Guard for Samsung Galaxy S2 Plus(Pack of 2)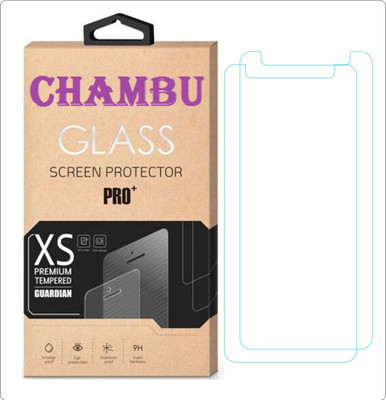 80% OFF
₹ 195.00 @ Flipkart
Check Price @ Amazon
Our Brand tempered glass are made from strong Japanese glass which comes with a 9H surface hardness to protect it from day to day scratches. The 2.5D edge ensures a smooth rounded finish with no rough edges and zero compromise on clarity & transparency. The tempered glass has a special oleophobic coating which make it smudge and fingerprint proof for a clearer screen, additionally, it also comes with an additional layer to make it shatter-proof. The 100% bubble-free technology ensures that you can easily install the tempered glass yourself without any issue.
Brand:   CHAMBU
Color:   Transparent
Price:   195.00
---
BKPRO Edge To Edge Tempered Glass for Samsung Galaxy S2 Plus(Pack of 1)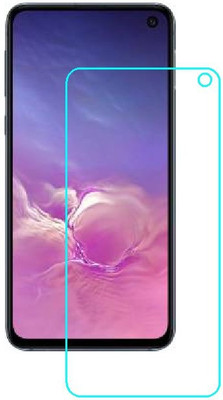 85% OFF
₹ 149.00 @ Flipkart
Check Price @ Amazon
Protects Your Item From Screen Damage And Absorbs Ultimate Shocks When Required. Screen Protector Prevents Your Item's Screen From Getting Scratched. Film Is Totally Clear - No Haziness - No Bubbles - Less Glare. Ultimate Shock Absorption And Non-Slip Grip
Brand:   BKPRO
Color:   Transparent
Price:   149.00
---
44MOB Screen Guard for Samsung Galaxy S2 Plus(Pack of 2)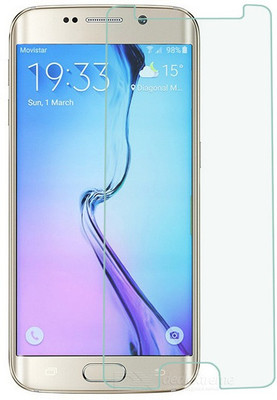 78% OFF
₹ 169.00 @ Flipkart
Check Price @ Amazon
9H Matt Finish Screen Protector has been specially made with scratch resistant material and rounded edges for a more precise fit. Due to the Glossy Finish and surface hardness of the Film, Screen Protector provides premium protection and no lose in touch screen sensitivity. Surface hardness Three times stronger than regular PET film. Even sharp objects such as knives and keys will not scratch the Glass Screen Protector. Oleo phobic Coating: The Glass Screen Protector has an oleo phobic coating that prevents fingerprints and other contaminants and makes the film easy to clean. Anti-Shatter Film: If broken, the Glass Screen Protector cracks into small pieces that are held within the film. They are not sharp, making it safer than other glass products. CAUTION *When removing for re-use, the adhesive properties might wear off to an extent where the screen protector will not adhere to the device. It is not recommended to reuse the Glass Screen Protector once it's been applied. *Using excessive force when installing or removing the screen protector may damage the product
Brand:   44MOB
Color:   Transparent
Price:   169.00
---