MOBIVIILE Tempered Glass Guard for Sony Xperia Z5/Sony Xperia Z5 Dual SIM(Pack of 1)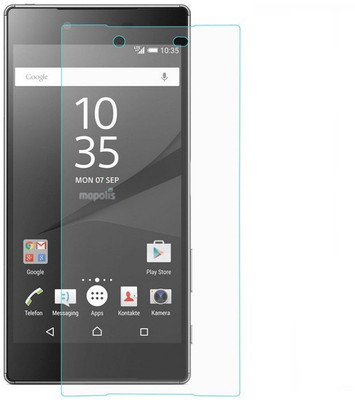 MRP - Rs. 999
Price - Rs. 279
product description
MOBIVIILE Presents The World's Best MOBIVIILE "Sony Xperia Z5 Screen Guard\" Tempered Glass Screen Protector - An Invisible Shield That Will Save Your Phone From The Hardest DropsWhy MOBIVIILE's Sony Xperia Z5 Screen Glass - Tempered Glass Screen Protector Is A Must Have For Your Phone:• Most importantly, because it's an investment! Investments are generally meant to generate money.
But this one is meant to save you money by offering MAXIMUM PROTECTION for your phone's screen!• It's not a cheap and flimsy cover that won't last.
MOBIVIILE features the HIGHEST QUALITY Sony Xperia Z5 Tempered Glass available today!• With its anti-shatter technology and high level hardness, it makes your phone INVULNERABLE to scratches and accidental drops (Anti-Scratch / the phone's screen when you have protected it with MOBIVIILE!• It is anti-scratch and provides you with 99.99% clarity and touchscreen accuracy! In addition, its special coating offers fingerprint resistance.
• It's magic and keeps your device safe from any harsh impacts, scratches, dust and general wear and tear! Reinforcing your screen is essential if you want to get the most out of your phone and make sure that it will last long.
you may also like