Marshland Screen Guard for Marshland® Sony Xperia Xa1 Screen Guard Front & Back(Pack of 1)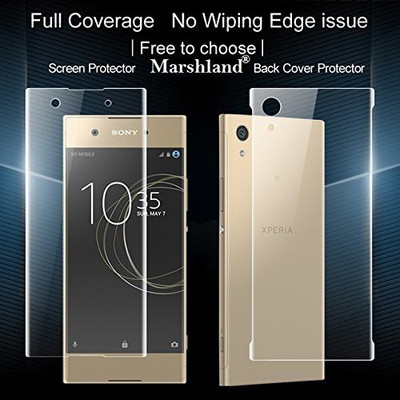 MRP - Rs. 650
Price - Rs. 398
product description
Marshland® Tempered Glass Screen Protector Sony Xperia XA1 Tempered Glass is a type of glass using for protection of mobile screen.
This is a soft crystal clear glass processed by controlled thermal or chemical treatment to improve its strength and quality.
Sony Xperia XA1 Tempered Glass Screen Protector is a multi-layered screen protection.
It has a bottom layer of absorbent silicon, pet film and an optically clear adhesive tempered glass and oleo phobic coating in that order.
Tempered glass is up to five times stronger than normal.
Marshlandtm Tempered Glass Gives You HD Clarity Smart phone is expensive, so it's necessary to protect mobile screen and tempered glass is a best option to protect to protect our mobile screen but its quality and strength is so important.
It is very important to choose best quality tempered glass screen protector.
Dear friends, welcome to our shop! Every product in our shop is of high quality and not more expensive than others.
If any quality problem is presented, please don't hesitate to contact us firstly.
We will reply you within 24 hours and try our best to solve your problems.
Attention: It is noted that all pictures we attach are taken under the most natural condition of the products.
But even so, the color difference may still exist due to the different image resolution of different computers and mobiles.
Screen Protectors
From Amazon