Roxel Impossible Screen Guard for Sony Xperia C5 Ultra Dual (White)(Pack of 1)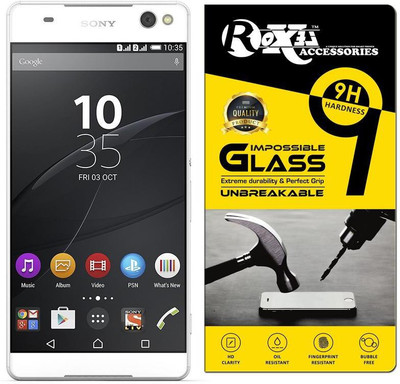 MRP - Rs. 999
Price - Rs. 189
product description
ROXEL ACCESSORIES 100% Brand New Product And Provied a Good Quality Screen Protector Straight Screen Protector Guard For Your Device Sony Xperia C5 Ultra Dual (White), Why this is the best??? 1.
This Protector is Shatterproof hence better than a normal tempered glass which gets cracked easily.
2.
This is clearer than normal Screen Guard / Screen Protector & Tempered Glass.
3.
This is Easy to clean & Anti fingerprint Screen Protector.
4.
This is Scratch Resistant.
You can keep your phone now your pocket with keys, coins and any metallic article.
5.
This is made of Anti Shattered Film (High Silicone Coated) and based on Zero-Residue Adhesive Technology.
6.
This is as thin as 3 sheets of a Paper.
So your phone will not look 7.
It comes with 6 Layers of Protection.EASY INSTALLATION: Due to their soft nature, flexible screen protectors are much easier to fit and less error prone than standard glass screen protectors.
you may also like