kMP pOwER Tempered Glass Guard for Mi Redmi Note 3(Pack of 1)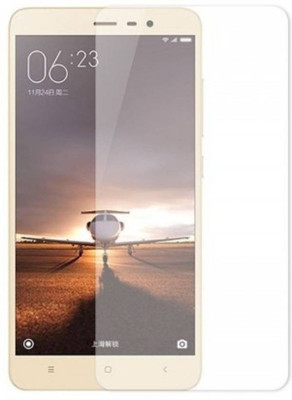 70% OFF
@ Flipkart
Check Price @ Amazon
KMP POWER Front Tempered Glass with 9H Surface Hardness & 2.25D Arc. Explosion-proof, shock-proof, pressure-resistant and anti-scratch function, protects your device perfectly. Oleophobic / anti-oil processing which fingerprints and oil not easy to stay on the surface and easy to clean. Precious cuts for your screen, speakers, sensors and other ports, High adsorption, simpler and quick installation. High Definition and Touch Sensitive - Highly responsive, sensitive with clarity and transparency ensures fast responding performance. Easy to Apply - Simple instructions allow for quick and hassle free installation. Some mobiles have rounded curved edges and our clear tempered glass is designed to cover only the flat surface and not edge to edge screen making it compatible with most cases & covers and reducing risk of bubbles
Color:   Transparent
Price:   178.00
---
Similar Products
keP ShielD Tempered Glass Guard for Mi Redmi 3S Prime(Pack of 1)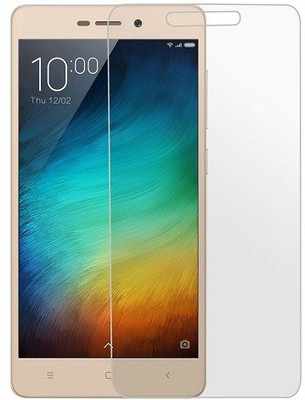 70% OFF
₹ 178.00 @ Flipkart
Check Price @ Amazon
KEP SHIELD Front Tempered Glass with 9H Surface Hardness & 2.25D Arc. Explosion-proof, shock-proof, pressure-resistant and anti-scratch function, protects your device perfectly. Oleophobic / anti-oil processing which fingerprints and oil not easy to stay on the surface and easy to clean. Precious cuts for your screen, speakers, sensors and other ports, High adsorption, simpler and quick installation. High Definition and Touch Sensitive - Highly responsive, sensitive with clarity and transparency ensures fast responding performance. Easy to Apply - Simple instructions allow for quick and hassle free installation. Some mobiles have rounded curved edges and our clear tempered glass is designed to cover only the flat surface and not edge to edge screen making it compatible with most cases & covers and reducing risk of bubbles
Brand:   keP ShielD
Color:   Transparent
Price:   178.00
---
HTShield Tempered Glass Guard for Mi Redmi 3S(Pack of 1)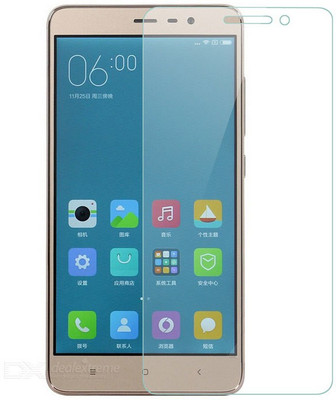 87% OFF
₹ 119.00 @ Flipkart
Check Price @ Amazon
Brand:   HTShield
Color:   Transparent
Price:   119.00
---
KmP PoWER Tempered Glass Guard for Mi Redmi 3S Prime(Pack of 1)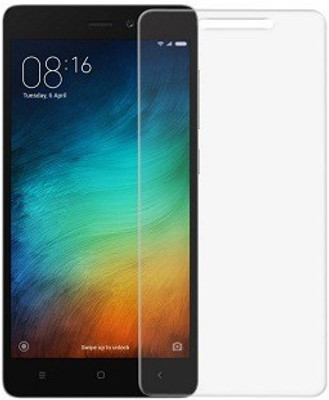 70% OFF
₹ 178.00 @ Flipkart
Check Price @ Amazon
Front Tempered Glass with 9H Surface Hardness & 2.25D Arc. Explosion-proof, shock-proof, pressure-resistant and anti-scratch function, protects your device perfectly. Oleophobic / anti-oil processing which fingerprints and oil not easy to stay on the surface and easy to clean. Precious cuts for your screen, speakers, sensors and other ports, High adsorption, simpler and quick installation. High Definition and Touch Sensitive - Highly responsive, sensitive with clarity and transparency ensures fast responding performance. Easy to Apply - Simple instructions allow for quick and hassle free installation. Some mobiles have rounded curved edges and our clear tempered glass is designed to cover only the flat surface and not edge to edge screen making it compatible with most cases & covers and reducing risk of bubbles
Brand:   KmP PoWER
Color:   Transparent
Price:   178.00
---
KmP PoWeR Tempered Glass Guard for Mi Redmi 3S Prime(Pack of 1)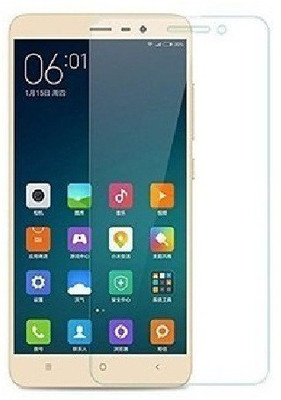 70% OFF
₹ 179.00 @ Flipkart
Check Price @ Amazon
KMP POWER Front Tempered Glass with 9H Surface Hardness & 2.25D Arc. Explosion-proof, shock-proof, pressure-resistant and anti-scratch function, protects your device perfectly. Oleophobic / anti-oil processing which fingerprints and oil not easy to stay on the surface and easy to clean. Precious cuts for your screen, speakers, sensors and other ports, High adsorption, simpler and quick installation. High Definition and Touch Sensitive - Highly responsive, sensitive with clarity and transparency ensures fast responding performance. Easy to Apply - Simple instructions allow for quick and hassle free installation. Some mobiles have rounded curved edges and our clear tempered glass is designed to cover only the flat surface and not edge to edge screen making it compatible with most cases & covers and reducing risk of bubbles
Brand:   KmP PoWeR
Color:   Transparent
Price:   179.00
---
Bluecore Tempered Glass Guard for Mi Redmi Note 3(Pack of 1)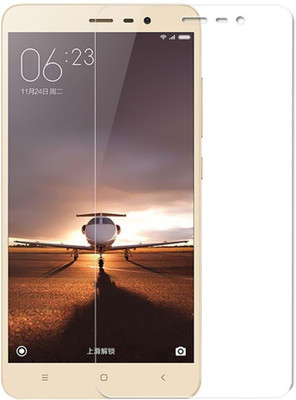 87% OFF
₹ 119.00 @ Flipkart
Check Price @ Amazon
The Bluecore Tempered Glass will prevent from scratches on your device screen without sacrificing visibility. Its dust repelling, reduces glare, smudges and improves clarity. It uses a static adhesive that will not leave a residue when removed, and makes installation error-proof. The screen glass guard also comes along with a microfiber cleaning cloth, allowing you to remove dust or debris from your screen before applying the Screen Protector. The bubble-free application makes Bluecore's screen guards an ultimate solution for making your device screen brilliant and scratch-free.
Brand:   Bluecore
Color:   Transparent
Price:   119.00
---
VaiMi Tempered Glass Guard for Sony Xperia R1 Plus(Pack of 3)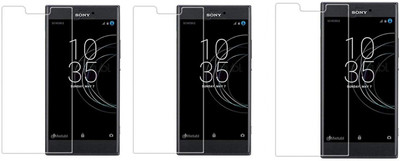 62% OFF
₹ 299.00 @ Flipkart
Check Price @ Amazon
Protects Your Item From Screen Damage And Absorbs Ultimate Shocks When Required. Screen Protector Prevents Your Item's Screen From Getting Scratched. Film Is Totally Clear - No Haziness - No Bubbles - Less Glare. Ultimate Shock Absorption And Non-Slip Grip. Easy To Apply As It Is Made To Exact Shape And Dimensions Of The Item'S Screen.
Brand:   VaiMi
Color:   Transparent
Price:   299.00
---
KmP PoWER Tempered Glass Guard for Mi Redmi Note 3(Pack of 1)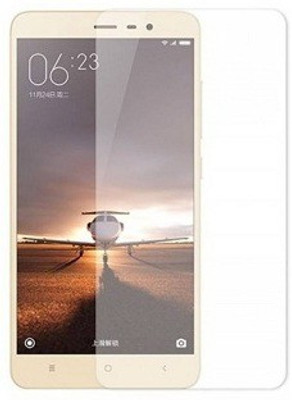 70% OFF
₹ 178.00 @ Flipkart
Check Price @ Amazon
KMP POWER Front Tempered Glass with 9H Surface Hardness & 2.25D Arc. Explosion-proof, shock-proof, pressure-resistant and anti-scratch function, protects your device perfectly. Oleophobic / anti-oil processing which fingerprints and oil not easy to stay on the surface and easy to clean. Precious cuts for your screen, speakers, sensors and other ports, High adsorption, simpler and quick installation. High Definition and Touch Sensitive - Highly responsive, sensitive with clarity and transparency ensures fast responding performance. Easy to Apply - Simple instructions allow for quick and hassle free installation. Some mobiles have rounded curved edges and our clear tempered glass is designed to cover only the flat surface and not edge to edge screen making it compatible with most cases & covers and reducing risk of bubbles
Brand:   KmP PoWER
Color:   Transparent
Price:   178.00
---
KmP PoWeR Tempered Glass Guard for Mi Redmi Note 3(Pack of 1)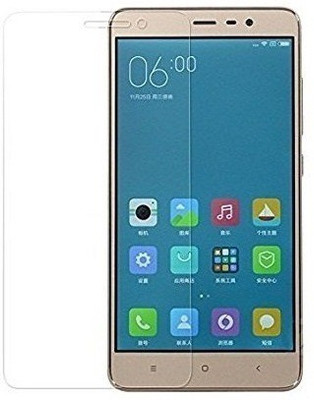 70% OFF
₹ 179.00 @ Flipkart
Check Price @ Amazon
KMP POWER Front Tempered Glass with 9H Surface Hardness & 2.25D Arc. Explosion-proof, shock-proof, pressure-resistant and anti-scratch function, protects your device perfectly. Oleophobic / anti-oil processing which fingerprints and oil not easy to stay on the surface and easy to clean. Precious cuts for your screen, speakers, sensors and other ports, High adsorption, simpler and quick installation. High Definition and Touch Sensitive - Highly responsive, sensitive with clarity and transparency ensures fast responding performance. Easy to Apply - Simple instructions allow for quick and hassle free installation. Some mobiles have rounded curved edges and our clear tempered glass is designed to cover only the flat surface and not edge to edge screen making it compatible with most cases & covers and reducing risk of bubbles
Brand:   KmP PoWeR
Color:   Transparent
Price:   179.00
---
kMP pOwER Tempered Glass Guard for Mi Redmi 3S Prime(Pack of 1)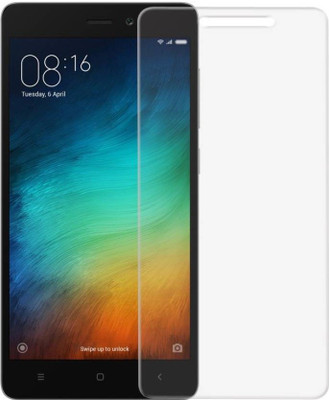 70% OFF
₹ 178.00 @ Flipkart
Check Price @ Amazon
KMP POWER Front Tempered Glass with 9H Surface Hardness & 2.25D Arc. Explosion-proof, shock-proof, pressure-resistant and anti-scratch function, protects your device perfectly. Oleophobic / anti-oil processing which fingerprints and oil not easy to stay on the surface and easy to clean. Precious cuts for your screen, speakers, sensors and other ports, High adsorption, simpler and quick installation. High Definition and Touch Sensitive - Highly responsive, sensitive with clarity and transparency ensures fast responding performance. Easy to Apply - Simple instructions allow for quick and hassle free installation. Some mobiles have rounded curved edges and our clear tempered glass is designed to cover only the flat surface and not edge to edge screen making it compatible with most cases & covers and reducing risk of bubbles
Brand:   kMP pOwER
Color:   Transparent
Price:   178.00
---