Jockey Men Solid Ankle Length(Pack of 3)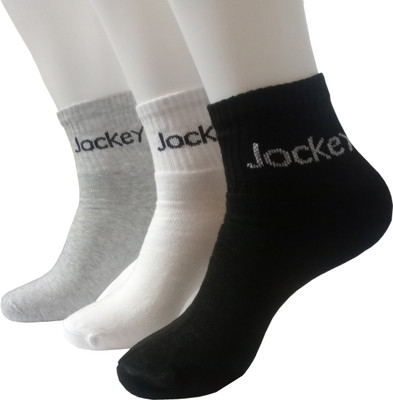 60% OFF
@ Flipkart
Check Price @ Amazon
Elastane welt for firm inside for superior cushioning & absorbency. Comfort toe socks
Color:   Multicolor
Size:   Free
Price:   168.00
---
Similar Products
DigiShopper Men Ankle Length(Pack of 12)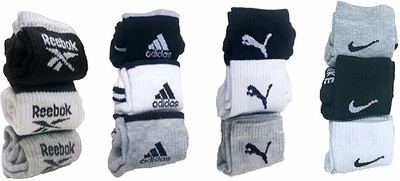 46% OFF
₹ 319.00 @ Flipkart
Check Price @ Amazon
Brand:   DigiShopper
Color:   Multi color
Size:   Free
Price:   319.00
---
kit king Men Ankle Length(Pack of 12)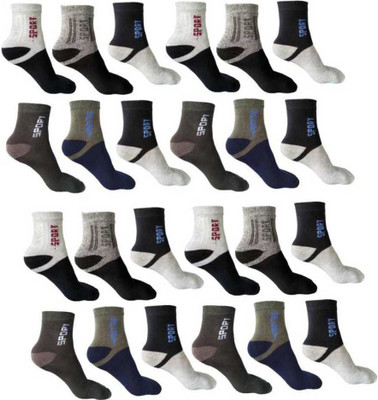 63% OFF
₹ 219.00 @ Flipkart
Check Price @ Amazon
Brand:   kit king
Color:   multicolor
Size:   Free
Price:   219.00
---
ADIDAS Men & Women Ankle Length(Pack of 3)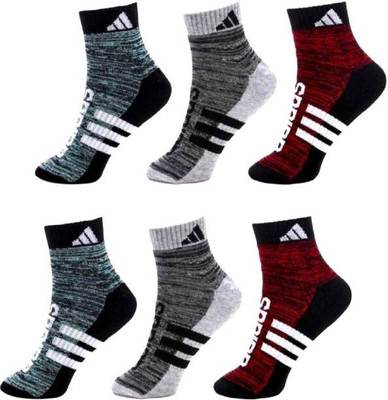 62% OFF
₹ 181.00 @ Flipkart
Check Price @ Amazon
These 3 pair of socks from Adidas guarantees optimal comfort for your feet. Made of soft cotton, these socks ensure breathability and are gentle on the skin. The precise contoured shape of these socks provides a perfect fit. Adidas footie cotton socks Keep your feet warm and comfortable in these socks by the well-known brand, Adidas. This footie socks are crafted from fine quality cotton that has a soft texture, thus being gentle to your feet. So slip on these socks before stepping out and keep your feet well protected from dirt and dust..
Brand:   ADIDAS
Color:   Multicolor
Size:   Free
Price:   181.00
---
Puma Men & Women Printed Ankle Length(Pack of 3)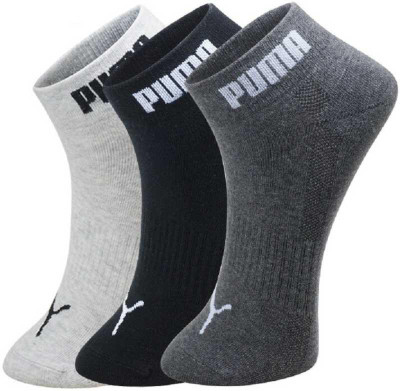 60% OFF
₹ 195.00 @ Flipkart
Check Price @ Amazon
These socks have been crafted using a hand-linked process that gives it a seamless toe construction, removing the feeling of any sort of bulkiness or discomfort to the feet. Most importantly, this feature prevents abrasions over long use.
Brand:   Puma
Color:   BLACK
Size:   Free
Price:   195.00
---
ADIDAS Men & Women Solid Ankle Length(Pack of 9)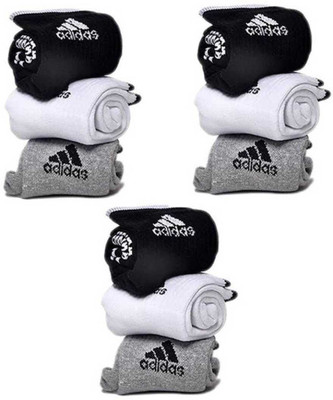 60% OFF
₹ 299.00 @ Flipkart
Check Price @ Amazon
Brand:   ADIDAS
Color:   Multicolor
Size:   Free
Price:   299.00
---
YOUR SHOPPING STORE Men Printed Ankle Length(Pack of 12)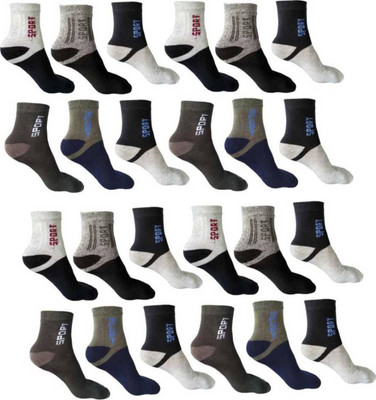 80% OFF
₹ 198.00 @ Flipkart
Check Price @ Amazon
Brand:   YOUR SHOPPING STORE
Color:   multi
Size:   Free
Price:   198.00
---
Puma Men & Women Solid Ankle Length(Pack of 3)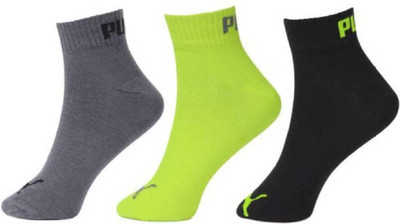 60% OFF
₹ 191.00 @ Flipkart
Check Price @ Amazon
Brand:   Puma
Color:   Multicolor
Size:   Free
Price:   191.00
---
ADIDAS Men & Women Color Block Ankle Length(Pack of 3)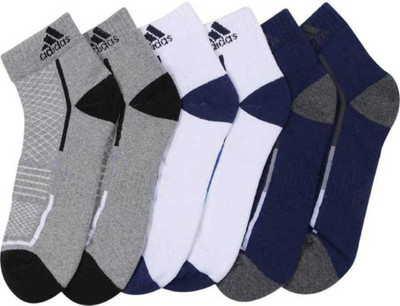 60% OFF
₹ 197.00 @ Flipkart
Check Price @ Amazon
100% COTTON SOCKS WITH FREE SIZE FOR EVRY ONE LENGTH 22CMS FOOT 18 CMS ITS LOOKING VERY NICE AND SMELL LESS SOCKS
Brand:   ADIDAS
Color:   Multicolor
Size:   Free
Price:   197.00
---
Puma Men & Women Ankle Length(Pack of 3)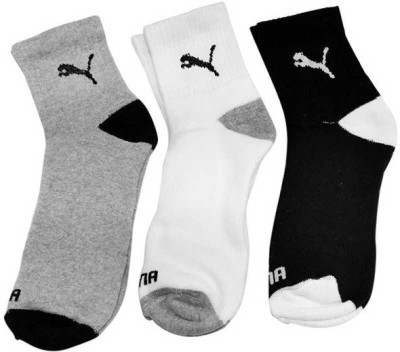 64% OFF
₹ 169.00 @ Flipkart
Check Price @ Amazon
Brand:   Puma
Color:   MULTICOLOR
Size:   Free
Price:   169.00
---