PRIMROSE Maharaja High Back Chair Solid Wood Living Room Chair(Finish Color - Purple)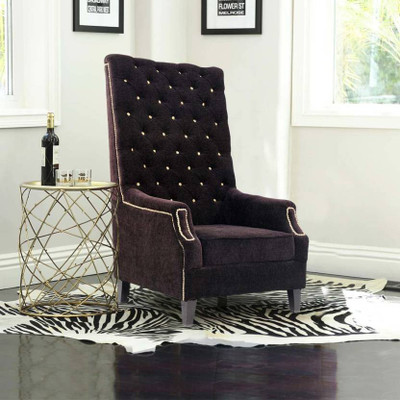 38% OFF
@ Flipkart
Check Price @ Amazon
PRIMROSE Maharaja High Back Chair. Feel like a king with the extraordinary style and comfort of this chair. Structure made from Plywood and reinforced with Termite Resistant Neem Wood. High Density foam used for seating and back rest. Super Soft molfino fabric. Hand made to perfection by experience team of carpenters and upholstery workers. Brass coated metal nails used to give that priceless feel of aesthetic. Jazz up your living room with this Princely Maharaja High Back Chair. A must have for your living room. 3 Years Warranty on this super cool high back chair from PRIMROSE. Available in over 20 colour options of Molfino fabric.
Price:   18,560.00
---
Similar Products
AAKRITI ART CREATIONS Maharaja Chair Solid Wood Living Room Chair(Finish Color - Brown)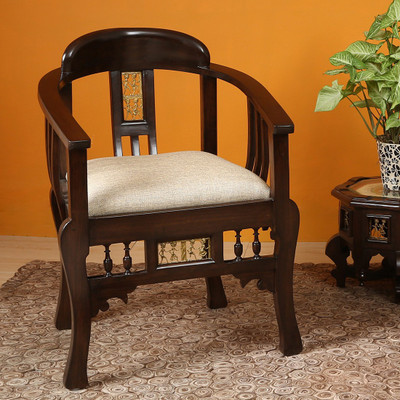 12% OFF
₹ 23,099.00 @ Flipkart
Check Price @ Amazon
Traditional Chair is finely crafted in seasoned premium Teak Wood, adorned subtly by handcrafted Dhokra frames. Artistic and comfortable, its simply beautiful.
Brand:   AAKRITI ART CREATIONS
Price:   23,099.00
---