Trink Screen Guard for Micromax Bolt A27(Pack of 1)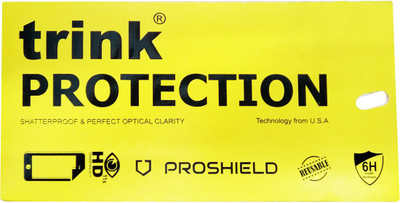 65% OFF
@ Flipkart
Check Price @ Amazon
Trink is the Latest Japanese Technology based unbreakable extra protective tempered glass which can also be reusable after its removal. Its 6H super hardness 11x-HD transparency PLUS scratch proof PLUS water proof PLUS anti-breakable PLUS HD scratch resistance PLUS reusable PLUS advanced silicon adhesive perfect adhesive PLUS surface hardness 6H PLUS anti-fingerprint oil coating avoid spots and reduce the fingerprint on your screen PLUS anti-shattered film(High Silicon Coated) PLUS the most flexible tempered glass cover to protect you phones.
Color:   Transparent
Price:   349.00
---
Similar Products
EASYBIZZ Tempered Glass Guard for Micromax Bolt D304(Pack of 1)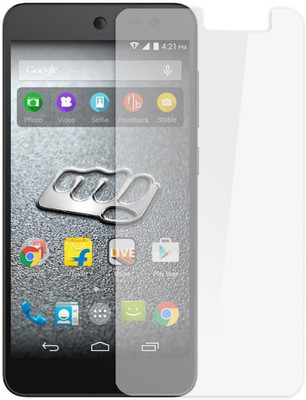 77% OFF
₹ 160.00 @ Flipkart
Check Price @ Amazon
The EASYBIZZ 2.5D Curve Edge HD Ultra Clear Tempered Glass will prevent from scratches on your device screen without sacrificing visibility. Its dust repelling, reduces glare, smudges and improves clarity. It uses a static adhesive that will not leave a residue when removed, and makes installation error-proof. The screen glass guard also comes along with a microfiber cleaning cloth, allowing you to remove dust or debris from your screen before applying the Screen Protector. The bubble-free application makes EASYBIZZ screen guards an ultimate solution for making your device screen brilliant and scratch-free.
Brand:   EASYBIZZ
Color:   Transparent
Price:   160.00
---
CHAMBU Tempered Glass Guard for Micromax Bolt A27(Pack of 2)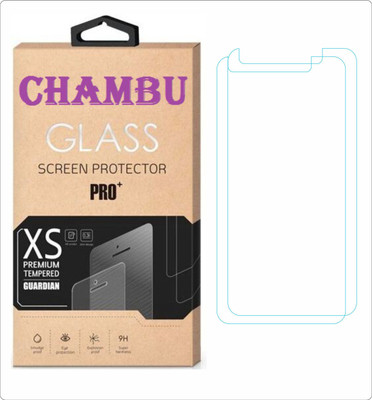 80% OFF
₹ 195.00 @ Flipkart
Check Price @ Amazon
Our Brand tempered glass are made from strong Japanese glass which comes with a 9H surface hardness to protect it from day to day scratches. The 2.5D edge ensures a smooth rounded finish with no rough edges and zero compromise on clarity & transparency. The tempered glass has a special oleophobic coating which make it smudge and fingerprint proof for a clearer screen, additionally, it also comes with an additional layer to make it shatter-proof. The 100% bubble-free technology ensures that you can easily install the tempered glass yourself without any issue.
Brand:   CHAMBU
Color:   Transparent
Price:   195.00
---
TELTREK Impossible Screen Guard for Micromax Bolt A27(Pack of 1)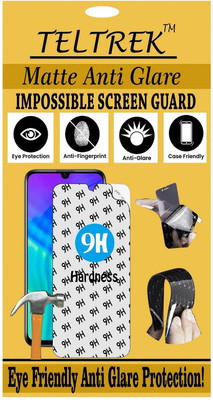 67% OFF
₹ 259.00 @ Flipkart
Check Price @ Amazon
Impossible, Flexible & Shatterproof Anti Glare Matte Tempered Glass Screen Protector for your Smart Phone. This Matte Screen Guard has a chemically treated special layer that prevent self-reflection and glare from natural day light as well as artificial lighting. The matte finish also significantly reduces appearance of fingerprints and smudges.
Brand:   TELTREK
Color:   Transparent
Price:   259.00
---