Flipkart SmartBuy AMRPB1M01 1 m Micro USB Cable(Compatible with Mobile, Laptop, Tablet, White, One Cable)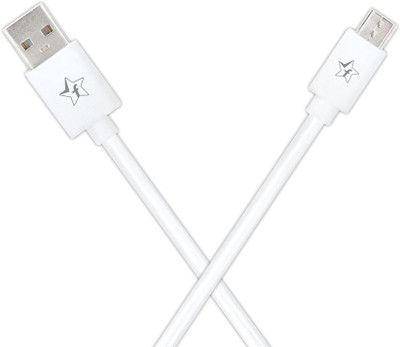 43% OFF
@ Flipkart
Check Price @ Amazon
Color:   White
Price:   169.00
---
Similar Products
Flipkart SmartBuy AMRBB2M02 2 m Micro USB Cable(Compatible with Mobile, Tablet, Black, White)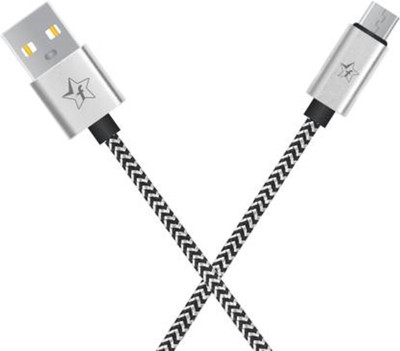 66% OFF
₹ 199.00 @ Flipkart
Check Price @ Amazon
Brand:   Flipkart SmartBuy
Color:   Black, White
Price:   199.00
---
Flipkart SmartBuy ACRLB12M01 1.2 m USB Type C Cable(Compatible with Mobile, Tablet, Black)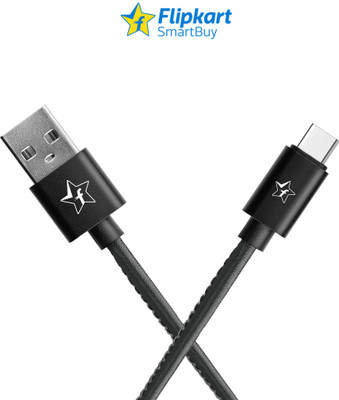 75% OFF
₹ 169.00 @ Flipkart
Check Price @ Amazon
Brand:   Flipkart SmartBuy
Color:   Black
Price:   169.00
---
Flipkart SmartBuy AXRBB15M01 1.5 m Braided AUX Cable (Compatible with Mobile, Laptops, Tablet, Black)(Compatible with Mobile, Laptops, Tablet, Black, One Cable)
73% OFF
₹ 159.00 @ Flipkart
Check Price @ Amazon
Brand:   Flipkart SmartBuy
Color:   Black
Price:   159.00
---
Flipkart SmartBuy AMRPB1M01 2.4 A 1 m Micro USB Cable(Compatible with Mobiles, Power Banks, Tablets, Media Players, Black, One Cable)
43% OFF
₹ 169.00 @ Flipkart
Check Price @ Amazon
Brand:   Flipkart SmartBuy
Color:   Black
Price:   169.00
---
Flipkart SmartBuy AMRBR1M04 1 m Micro USB Cable(Compatible with Mobile, Tablet, Black, Red)
65% OFF
₹ 139.00 @ Flipkart
Check Price @ Amazon
Brand:   Flipkart SmartBuy
Color:   Black, Red
Price:   139.00
---
Flipkart SmartBuy AMFPB1M02 1 m Micro USB Cable(Compatible with Mobile, Tablet, Black)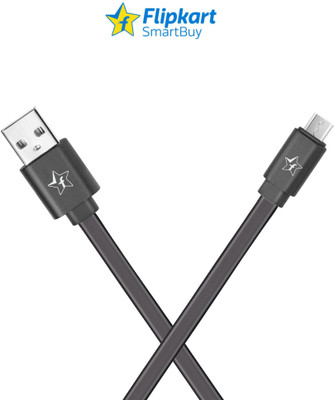 56% OFF
₹ 129.00 @ Flipkart
Check Price @ Amazon
Brand:   Flipkart SmartBuy
Color:   Black
Price:   129.00
---
Flipkart SmartBuy Fitness Band Charger 1 m Power Sharing Cable(Compatible with Huawei 3 Pro, Honor 4 Pro/ 5 Pro Fitness Band, Black, One Cable)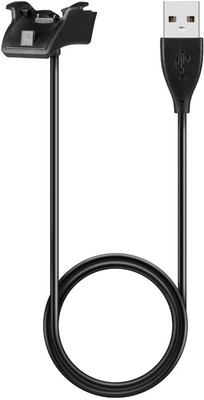 71% OFF
₹ 289.00 @ Flipkart
Check Price @ Amazon
High quality USB Charging Cable ( Package only includes charger, Fitness Band NOT included)
Brand:   Flipkart SmartBuy
Color:   Black
Price:   289.00
---
Flipkart SmartBuy Charger for Fitness Band 0.15 m Power Sharing Cable(Compatible with Xiaomi MI 3 Fitness Band, Black, One Cable)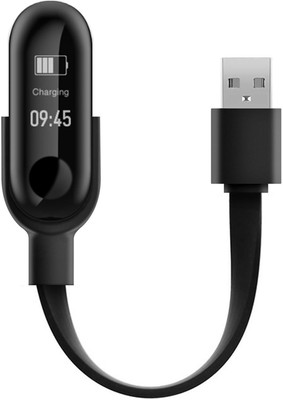 68% OFF
₹ 189.00 @ Flipkart
Check Price @ Amazon
• High quality USB Charging Cable f ( Package only includes charger,Band NOT included). • Keep this charger in your bag to charge any where at anytime, also ideal for keeping at the office and car as a spare. • Buy this affordable charger to make your Smart Watch charging become more convenient. • Flexible tangle free cable and exquisite metal connector is durable for long lasting usage. • Gold-plated joints offer great eletrical conductivity and up to 480 Mbps ultra-fast transfer rate. • Cable charges your sports wristband at lightning speed so that you can use your fitness tracker when jogging, running, cycling and more.
Brand:   Flipkart SmartBuy
Color:   Black
Price:   189.00
---
Flipkart SmartBuy Apple MFi Certified Lightning Cable(Compatible with iPhone 5/5s/5c/SE/6/6s/7/8/9/10/11/Plus/X, iPad, iPod, White, One Cable)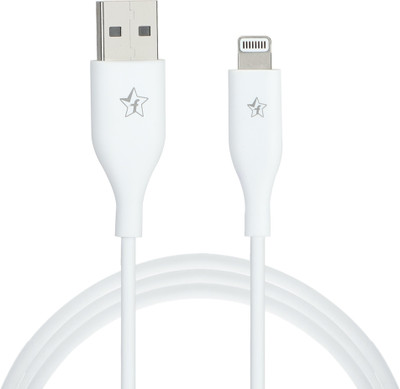 0% OFF
₹ 999.00 @ Flipkart
Check Price @ Amazon
The Apple MFI Certified lightning cable looks classy, all the while offering fast charging and high-speed data transfer. It has been designed to withstand rough use, drops, voltage fluctuations and extreme temperatures so that you will never have to worry about durability or performance. Just plug-in and stay connected.
Brand:   Flipkart SmartBuy
Color:   White
Price:   999.00
---
Cables & Accessories
Sorted By Price
₹ 169.00
-
Flipkart SmartBuy AMRPB1M01 1 m
₹ 199.00
-
Flipkart SmartBuy AMRBB2M02 2 m
₹ 169.00
-
Flipkart SmartBuy ACRLB12M01 1.2 m
₹ 159.00
-
Flipkart SmartBuy AXRBB15M01 1.5 m
₹ 169.00
-
Flipkart SmartBuy AMRPB1M01 2.4 A
₹ 139.00
-
Flipkart SmartBuy AMRBR1M04 1 m
₹ 129.00
-
Flipkart SmartBuy AMFPB1M02 1 m
₹ 289.00
-
Flipkart SmartBuy Fitness Band Charger
₹ 189.00
-
Flipkart SmartBuy Charger for Fitness
₹ 999.00
-
Flipkart SmartBuy Apple MFi Certified
Sorted By Brand
Flipkart SmartBuy
-
Flipkart SmartBuy AMRPB1M01 1 m
Flipkart SmartBuy
-
Flipkart SmartBuy AMRBB2M02 2 m
Flipkart SmartBuy
-
Flipkart SmartBuy ACRLB12M01 1.2 m
Flipkart SmartBuy
-
Flipkart SmartBuy AXRBB15M01 1.5 m
Flipkart SmartBuy
-
Flipkart SmartBuy AMRPB1M01 2.4 A
Flipkart SmartBuy
-
Flipkart SmartBuy AMRBR1M04 1 m
Flipkart SmartBuy
-
Flipkart SmartBuy AMFPB1M02 1 m
Flipkart SmartBuy
-
Flipkart SmartBuy Fitness Band Charger
Flipkart SmartBuy
-
Flipkart SmartBuy Charger for Fitness
Flipkart SmartBuy
-
Flipkart SmartBuy Apple MFi Certified
Sorted By Discount
43%
-
Flipkart SmartBuy AMRPB1M01 1 m
66%
-
Flipkart SmartBuy AMRBB2M02 2 m
75%
-
Flipkart SmartBuy ACRLB12M01 1.2 m
73%
-
Flipkart SmartBuy AXRBB15M01 1.5 m
43%
-
Flipkart SmartBuy AMRPB1M01 2.4 A
65%
-
Flipkart SmartBuy AMRBR1M04 1 m
56%
-
Flipkart SmartBuy AMFPB1M02 1 m
71%
-
Flipkart SmartBuy Fitness Band Charger
68%
-
Flipkart SmartBuy Charger for Fitness
0%
-
Flipkart SmartBuy Apple MFi Certified