The Catholic encyclopedia; an international work of reference on the constitution, doctrine, discipline, and history of the Catholic Church (Volume XIII)(English, Hardcover, unknown)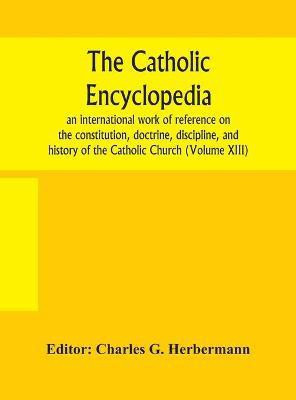 Check Price @ Amazon
Price:   3,612.00
---
Similar Products
Bibliotheca cornubiensis. A catalogue of the writings, both manuscript and printed, of Cornishmen, and of works relating to the county of Cornwall, with biographical memoranda and copious literary references (Volume II) P-Z(English, Paperback, Clement Boase George)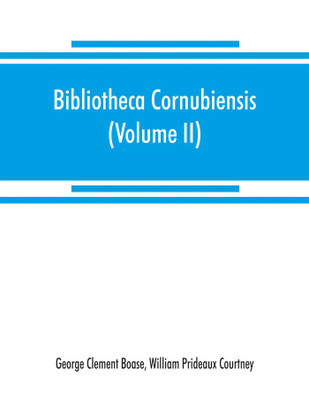 Check Price @ Amazon
Reference Works in British and American Literature, 2nd Edition(English, Hardcover, Bracken James K.)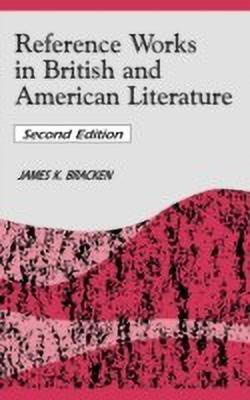 Check Price @ Amazon
Designed to serve the basic needs of literary researchers of all degrees of sophistication, this book updates and expands on the author's previous work by the same title. Focusing on the most important and useful resources for modern researchers and students of English literature, Bracken identifies and describes a substantial portion of the currently available reference sources in British and American literature-dictionaries, encyclopedias, handbooks, periodicals, and so forth-with more than 1,500 resources on individual writers. Descriptive annotations offer thorough and detailed assessments of the works, noting specific features and often comparing them to similar titles. Numerous cross-references are given. A valuable research tool for students and scholars, this text will also be useful to bibliographic instructors and collection development specialists.
The Canadian Parliamentary Guide and Work of General Reference for the Dominion of Canada(English, Paperback, Chambers Ernest J)
Check Price @ Amazon
Catalogue of a Collection of Works on or Having Reference to the Exhibition of 1851(English, Paperback, Dilke Charles Wentworth)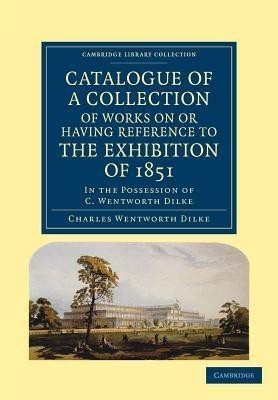 Check Price @ Amazon
C. Wentworth Dilke (1810-69), an influential figure at the Society of Arts, was one of the key organisers of the Great Exhibition of 1851. He played a leading part in planning the event and the catalogue, overseeing the installation of exhibits and managing the PR. The exhibition generated an enormous number of publications, official and unofficial, both in Britain and abroad, ranging from vistors' guides to London and descriptions of individual exhibits to discussions about the long-term future of the Crystal Palace, together with essays, sermons and poems. Dilke acquired several hundred such books and pamphlets, in various languages, and in 1855 privately published this his collection, noting that it omits 'mere trade pamphlets' and that his 'departments' of relevant music and engravings are not comprehensive. Alphabetically organised and thoroughly cross-referenced, Dilke's catalogue remains an invaluable research resource for those studying the Great Exhibition and its global impact.
Bibliotheca cornubiensis. A catalogue of the writings, both manuscript and printed, of Cornishmen, and of works relating to the county of Cornwall, with biographical memoranda and copious literary references (Volume III)(English, Paperback, Clement Boase George)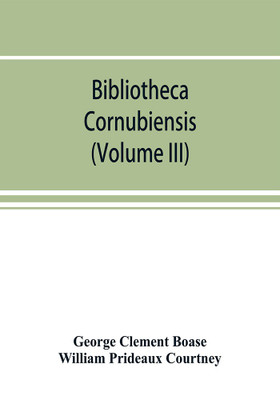 Check Price @ Amazon
Learn Reference Work First North American Edition First North American Edition (Library Education Series)(English, Electronic book text, Sitter Clara L)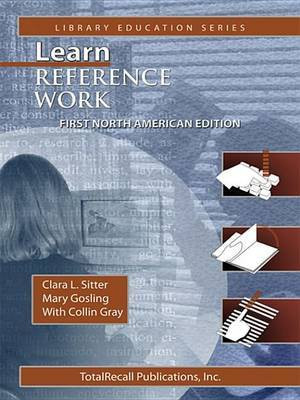 Check Price @ Amazon
A Guide to Biblical Commentaries and Reference Works(English, Paperback, Evans John F.)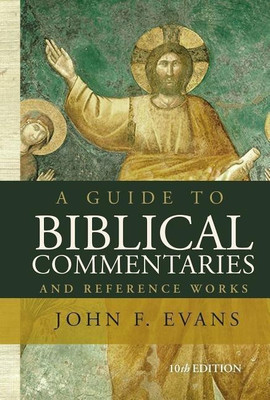 Check Price @ Amazon
to Biblical Commentaries and Reference Works, by John F. Evans, summarizes and briefly analyzes all recent and many older commentaries on each book of the Bible, giving insightful comments on the approach of each commentary and its interpretive usefulness especially for evangelical interpreters of the Bible. to Biblical Commentaries and Reference Works is essentially an annotated bibliography of hundreds of commentators. More scholarly books receive a longer, more detailed treatment than do lay commentaries, and highly recommended commentaries have their author's names in bold. The author keeps up on the publication of commentaries and intends to update this book every three to four years.
The Canadian Parliamentary Guide and Work of General Reference for the Dominion of Canada(English, Hardcover, Chambers Ernest J)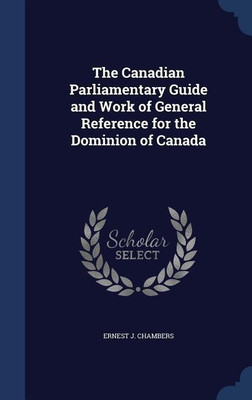 Check Price @ Amazon
The Catholic encyclopedia; an international work of reference on the constitution, doctrine, discipline, and history of the Catholic Church (Volume XIII)(English, Paperback, unknown)
Check Price @ Amazon
GBC : Reference works & Accessories
Sorted By Price
Sorted By Brand
Sorted By Discount