Spatial Literary Studies(English, Hardcover, unknown)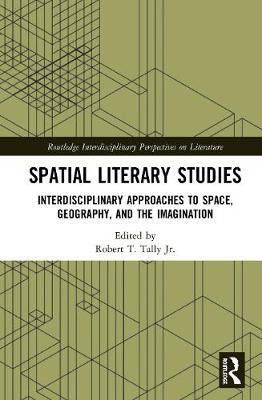 Check Price @ Amazon
Following the spatial turn in the humanities and social sciences, Studies: Interdisciplinary Approaches to Space, Geography, and the Imagination offers a wide range of essays that reframe or transform contemporary criticism by focusing attention, in various ways, on the dynamic relations among space, place, and literature. These essays reflect upon the representation of space and place, whether in the real world, in imaginary universes, or in those hybrid zones where fiction meets reality. Working within or alongside related approaches, such as geocriticism, literary geography, and the spatial humanities, these essays examine the relationship between literary spatiality and different genres or media, such as film or television. The contributors to Studies draw upon diverse critical and theoretical traditions in disclosing, analyzing, and exploring the significance of space, place, and mapping in literature and in the world, thus making new textual geographies and literary cartographies possible.
Price:   10,784.00
---
Similar Products
Race, Transnationalism, and Nineteenth-Century American Literary Studies(English, Hardcover, Levine Robert S.)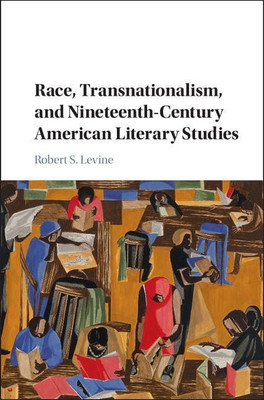 Check Price @ Amazon
Inspired by Toni Morrison's call for an interracial approach to American literature, and by recent efforts to globalize American literary studies, and Nineteenth-Century American Literary Studies ranges widely in its case-study approach to canonical and non-canonical authors. Leading critic Robert S. Levine considers Cooper, Hawthorne, Stowe, Melville, and other nineteenth-century American writers alongside less well known African American figures such as Nathaniel Paul and Sutton Griggs. He pays close attention to racial representations and ideology in nineteenth-century American writing, while exploring the inevitable tension between the local and the global in this writing. Levine addresses transatlanticism, the Black Atlantic, citizenship, empire, temperance, climate change, black nationalism, book history, temporality, Kantian transnational aesthetics, and a number of other issues. The book also provides a compelling critical frame for understanding developments in American literary studies over the past twenty-five years.
A Study Guide for Phillis Wheatley's to His Excellency, General Washington(English, Paperback, Gale Cengage Learning)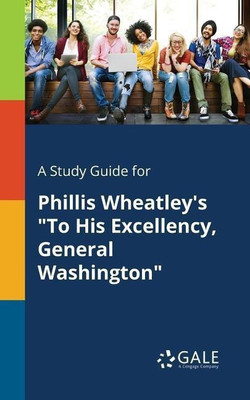 Check Price @ Amazon
A Manifesto for Literary Studies(English, Paperback, Garber Marjorie)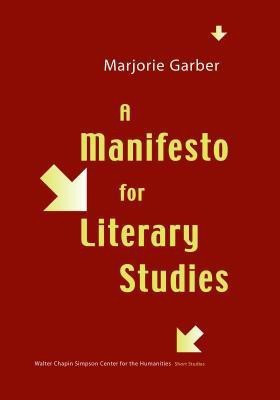 Check Price @ Amazon
" for Literary Studies," writes Marjorie Garber, "is an attempt to remind us of the specificity of what it means to ask literary questions, and the pleasure of thinking through and with literature. It is in the sense that it invites strong declarations and big ideas, rather than impeccable small contributions to edifices long under construction." Known for her timely challenges to the preconceptions and often unquestioned boundaries that circumscribe our culture, Garber's beautifully crafted arguments situate "big public questions of intellectual importance" - such as human nature and historical correctness - within the practice of literary historians and critics. This manifesto revives the ancient craft whose ultimate focus is language in action. In this book, Garber passionately states that "the future importance of literary studies - and, if we care about such things, its intellectual and cultural prestige both among the other disciplines and in the world - will come from taking risks, and not from playing it safe."
Transatlantic Literary Studies, 1660-1830(English, Paperback, unknown)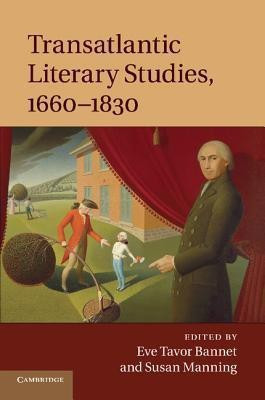 Check Price @ Amazon
The recently developed field of studies has encouraged scholars to move beyond national literatures towards an examination of communications between Britain and the Americas. The true extent and importance of these material and literary exchanges is only just beginning to be discovered. This collection of original essays explores the imagination during the key period from 1660 to 1830: from the colonization of the Americas to the formative decades following political separation between the nations. Contributions from leading scholars from both sides of the Atlantic bring a variety of approaches and methods to bear on both familiar and undiscovered texts. Revealing how literary genres were borrowed and readapted to a different context, the volume offers an index of the larger literary influences going backwards and forwards across the ocean.
Studies in the Literary Relations of England and Germany(English, Paperback, Herford Charles H)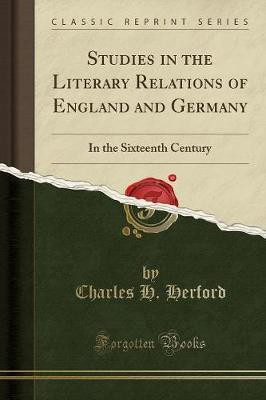 Check Price @ Amazon
The New Feminist Literary Studies(English, Paperback, unknown)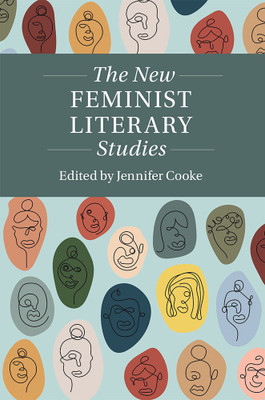 Check Price @ Amazon
Feminist Literary Studies presents sixteen essays by leading and emerging scholars that examine contemporary feminism and the most pressing issues of today. The book is divided into three sections. This first section , 'Frontiers', contains essays on issues and phenomena that may be considered, if not new, then newly and sometimes uneasily prominent in the public eye: transfeminism, the sexual violence highlighted by #MeToo, Black motherhood, migration, sex worker rights, and celebrity feminism. Essays in the second section, 'Fields', specifically intervene into long-constituted or relatively new academic fields and areas of theory: disability studies, eco-theory, queer studies, and Marxist feminism. Finally, the third section, 'Forms', is dedicated to literary genres and tackles novels of domesticity, feminist dystopias, young adult fiction, feminist manuals and manifestos, memoir, and poetry. Together these essays provide new interventions into the thinking and theorising of contemporary feminism.
The Aims of Literary Study(English, Paperback, Corson Hiram)
Check Price @ Amazon
A Study Guide for Jonathan Swift's a Satirical Elegy on the Death of a Late Famous General(English, Paperback, Gale Cengage Learning)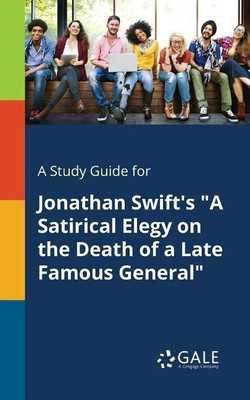 Check Price @ Amazon
The Aims of Literary Study(English, Paperback, Corson Hiram)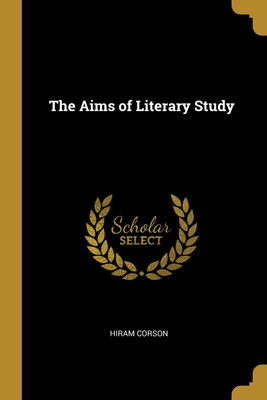 Check Price @ Amazon
DSB : Literary studies: general & Accessories
Sorted By Price
Sorted By Brand
Sorted By Discount