Go4Shopping Tempered Glass Guard for Apple iPhone5C, Apple iPhone 5, Apple iPhone 5s(Pack of 1)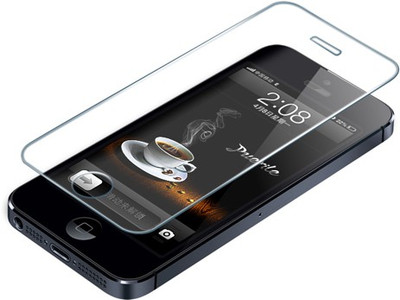 64% OFF
@ Flipkart
Check Price @ Amazon
High quality Anti-Glare & Anti-Fingerprint Tempered glass. Precise laser cut for best fit and easy installation. Made from superior quality 3-layer film engineered to reduce glare and resist fingerprints/smudges. Protects your screen from daily scratches, dust, scrapes, and normal signs of wear. Attaches smoothly with a self-adhering surface and leaves no residue when removed
Color:   Clear
Price:   143.00
---
Similar Products
Gorilla Armour Tempered Glass Guard for Apple iPhone 5s, iPhone 5 Front Back, Apple iPhone 5s(Pack of 1)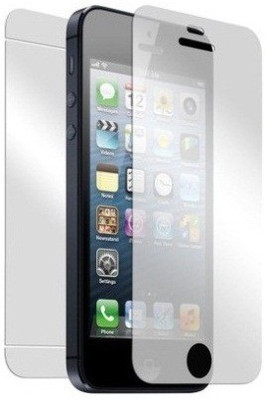 54% OFF
₹ 597.00 @ Flipkart
Check Price @ Amazon
Brand:   Gorilla Armour
Color:   Transparent
Price:   597.00
---
CG Tempered Glass Guard for Apple iPhone 5, Apple iPhone 5s(Pack of 1)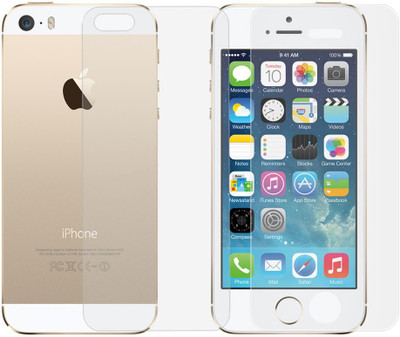 84% OFF
₹ 108.00 @ Flipkart
Check Price @ Amazon
Brand:   CG
Color:   Transparent
Price:   108.00
---
Milind Accessories Tempered Glass Guard for Apple iPhone 5s, Apple Iphone 5, Apple Iphone 5c(Pack of 2)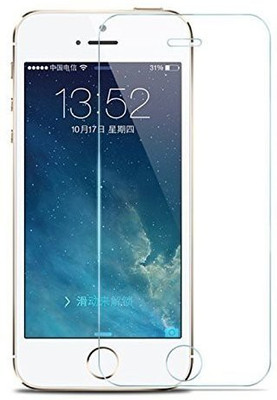 73% OFF
₹ 398.00 @ Flipkart
Check Price @ Amazon
MAXIMUM PROTECTION: The 9H hardness tempered glass can effectively protect your device from scratch, friction and other daily harmful factors.HIGH RESPONSE: The thickness screen protector keeps original response to sensitivity, which ensures quick app launch, smooth games and video playing.KINDLY NOTE: The round-edged screen protector (11D) could not cover the cell phone's full, so the screen protector film is a little smaller than cell phone's screen. This is to prevent the protector from overlaying these curved edges which can lead to unwanted bubbling and peeling up around the edges and best work as case friendly.
Brand:   Milind Accessories
Color:   Transparent
Price:   398.00
---
THOGAI Tempered Glass Guard for Apple iPhone 5, Iphone 5S SE(Pack of 1)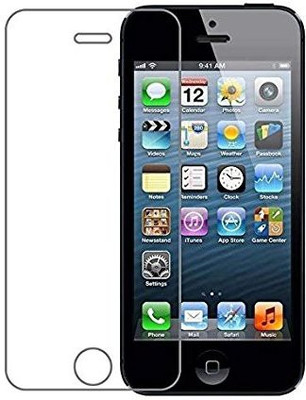 79% OFF
₹ 201.00 @ Flipkart
Check Price @ Amazon
Tempered Glass Screen protector high quality material, Built-in anti-shatter film to protect you and your phone - if it does break, the tempered glass breaks into small pieces that stick together, making it safer for users. Lightweight is making your trust We provide you Best high Quality product.
Brand:   THOGAI
Color:   Transparent
Price:   201.00
---
EXOTIC FLOURISH Tempered Glass Guard for Apple iPhone 5s, APPLE IPHONE 5, APPLE IPHONE 5C(Pack of 1)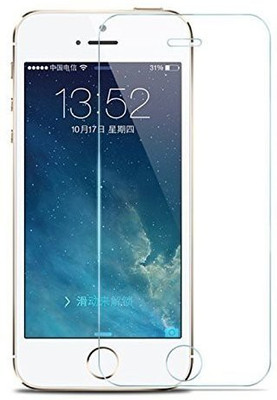 60% OFF
₹ 195.00 @ Flipkart
Check Price @ Amazon
Brand:   EXOTIC FLOURISH
Color:   Transparent
Price:   195.00
---
VAKIBO Tempered Glass Guard for Apple Iphone 5, Apple iPhone SE, Apple iPhone 5s(Pack of 1)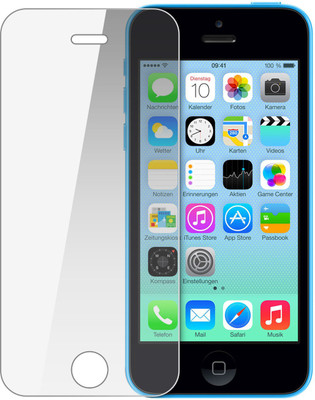 70% OFF
₹ 149.00 @ Flipkart
Check Price @ Amazon
Real Tempered Glass With Oleophabic Coating (This prevents Stains and makes screen easy to clean) This Glass Hardness is 9H (Which protects From Scratches and external Shocks ) This is also with Anti Shattered Film (Highly Silicon Coated) Top Quality Material Used to make this with 99.9 % Transparency
Brand:   VAKIBO
Color:   Transparent
Price:   149.00
---
VBEST Tempered Glass Guard for Apple iPhone SE, Apple iPhone 5s, APPLE IPHONE 5, APPLE IPHONE 5C(Pack of 1)
73% OFF
₹ 159.00 @ Flipkart
Check Price @ Amazon
Brand:   VBEST
Color:   Transparent
Price:   159.00
---
Aspir Tempered Glass Guard for Apple iPhone SE, Apple iPhone 5, Apple iPhone 5s, Apple iPhone 5c(Pack of 1)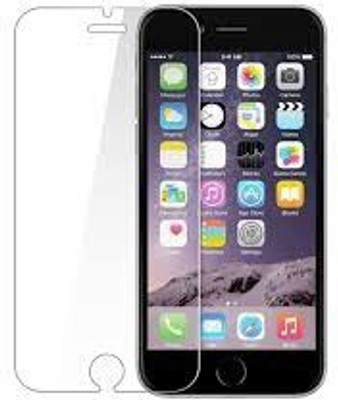 85% OFF
₹ 149.00 @ Flipkart
Check Price @ Amazon
Aspir Tampered Glass Is An Anti Scratch, Clear Finish, Uv Filter Layer, Anti Finger, Anti Sunlight, Does Not Leave Any Marks Or Residue After Removing The Glass, Long Lasting, S, Best Quality, Lowest Price & All India Shipping
Brand:   Aspir
Color:   Clear
Price:   149.00
---
Averionix Tempered Glass Guard for Apple iPhone 5s, Apple Iphone 5, Apple iPhone SE, Apple Iphone 5c(Pack of 1)
78% OFF
₹ 129.00 @ Flipkart
Check Price @ Amazon
Brand:   Averionix
Color:   Transparent
Price:   129.00
---