Fasheen Impossible Screen Guard for SAMSUNG GALAXY S4 MINI(Pack of 1)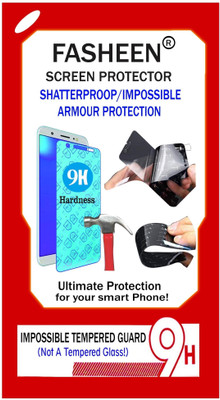 71% OFF
@ Flipkart
Check Price @ Amazon
FASHEEN Screen Protectors are specially made with scratch resistant 9H Hardness material and have rounded edges for precise fitting. These Protectors are slightly smaller from all sides that helps to be Case & Back Cover friendly & also to Avoid bubbles due to curved edges of the Smartphone Screen. The Screen Protector also has oleophobic coating that prevents fingerprints and other contaminants and makes the film easy to clean. It is made up of Anti-Shatter Film that helps if Phone's display is broken, then the Glass cracks into small pieces that are held within the film. Thus making it safer than other ordinary glass protectors.
Color:   Transparent
Price:   229.00
---
Similar Products
MudShi Impossible Screen Guard for Samsung Galaxy S4 Mini I9190(Pack of 1)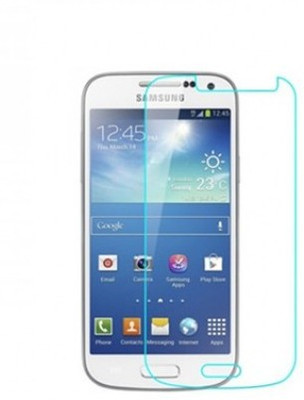 43% OFF
₹ 169.00 @ Flipkart
Check Price @ Amazon
Mobile Protection 9H Screen Protector offer comfort in the hand and compatibility with most protective cases. 9H hardness glass maximum protection from high-impact drops,scratches,scrapes,and bumps.
Brand:   MudShi
Color:   Transparent
Price:   169.00
---
VAKIBO Tempered Glass Guard for Samsung Galaxy S4(Pack of 1)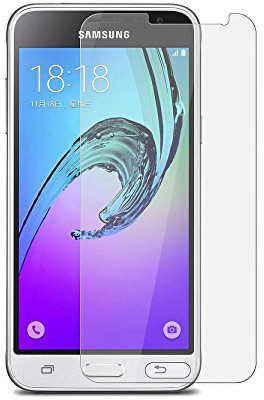 66% OFF
₹ 169.00 @ Flipkart
Check Price @ Amazon
Real Tempered Glass With Oleophabic Coating (This prevents Stains and makes screen easy to clean) This Glass Hardness is 9H (Which protects From Scratches and external Shocks ) This is also with Anti Shattered Film (Highly Silicon Coated) Top Quality Material Used to make this with 99.9 % Transparency
Brand:   VAKIBO
Color:   Transparent
Price:   169.00
---
Boxxo Tempered Glass Guard for Samsung Galaxy S4(Pack of 1)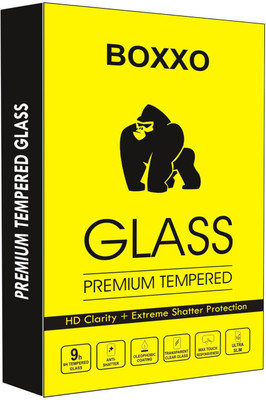 70% OFF
₹ 239.00 @ Flipkart
Check Price @ Amazon
Brand:   Boxxo
Color:   Transparent
Price:   239.00
---
Cassiey Tempered Glass Guard for Samsung Galaxy S4 9500(Pack of 1)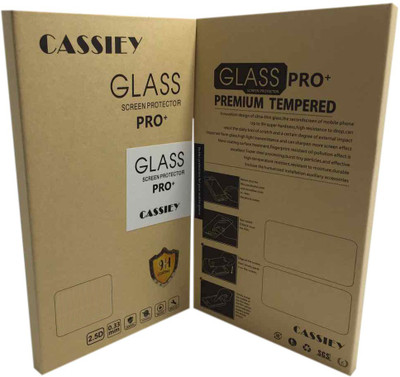 39% OFF
₹ 300.00 @ Flipkart
Check Price @ Amazon
CASSIEY® - Perfect fit, High quality materials and value for money Products ,Precise laser cut tempered glass made with polished, 2.5D curved edges for Samsung Galaxy S5, Base Material from Japan Asahi Glass Factory and Nippa Glue, 9H Hardness, Extra Protection for Phone's display, Anti-Fingerprint & Anti-Shatter Tempered Glass
Brand:   Cassiey
Color:   Transparent
Price:   300.00
---
Snooky Nano Glass for Samsung I9505 Galaxy S4(Pack of 1)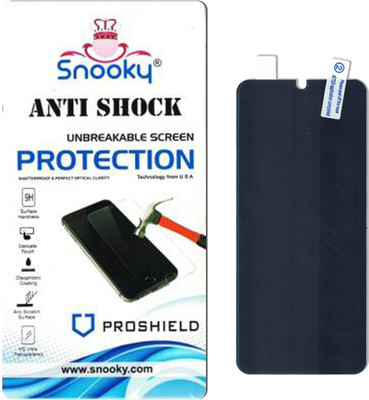 75% OFF
₹ 149.00 @ Flipkart
Check Price @ Amazon
Full Protection for your Smartphone Up to 4H Scratch hardness, prevent your mobile phone from scratch The soft anti-shock technology can reduce the impact, prevent the screen from broken. Unique oleo phobic layer, oleophobic and lyophobic , let the screen clean like new. Anti Glare can automatically absorb 90% sunlight to avoid refraction after sunlight into the film. 99% light transmittance perfectly show the picture
Brand:   Snooky
Color:   Black
Price:   149.00
---
Boxxo Tempered Glass Guard for Samsung Galaxy S4(Pack of 1)
70% OFF
₹ 239.00 @ Flipkart
Check Price @ Amazon
Brand:   Boxxo
Color:   Transparent
Price:   239.00
---
Boxxo Tempered Glass Guard for Samsung Galaxy S4(Pack of 1)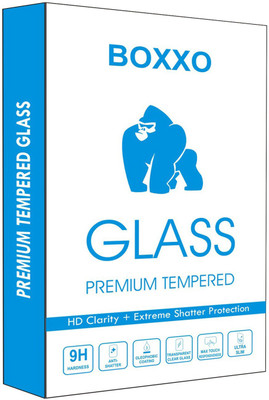 70% OFF
₹ 239.00 @ Flipkart
Check Price @ Amazon
Brand:   Boxxo
Color:   Transparent
Price:   239.00
---
Aspir Tempered Glass Guard for samsung galaxy Tab s4 t830(Pack of 1)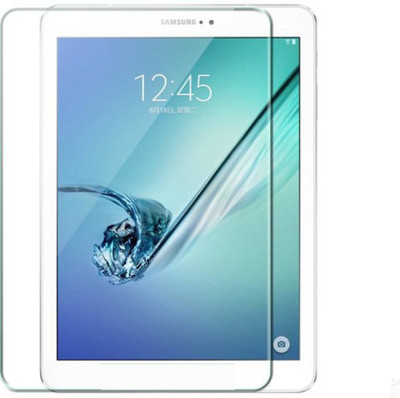 65% OFF
₹ 349.00 @ Flipkart
Check Price @ Amazon
Brand:   Aspir
Color:   Transparent
Price:   349.00
---
Snooky Nano Glass for Samsung I9295 Galaxy S4 Active(Pack of 1)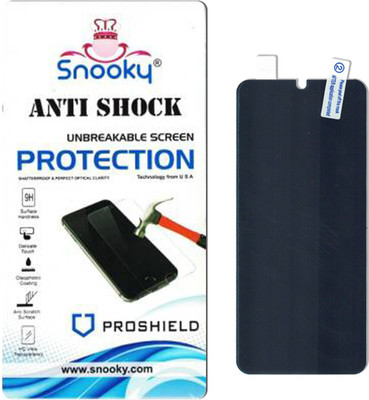 75% OFF
₹ 149.00 @ Flipkart
Check Price @ Amazon
Full Protection for your Smartphone Up to 4H Scratch hardness, prevent your mobile phone from scratch The soft anti-shock technology can reduce the impact, prevent the screen from broken. Unique oleo phobic layer, oleophobic and lyophobic , let the screen clean like new. Anti Glare can automatically absorb 90% sunlight to avoid refraction after sunlight into the film. 99% light transmittance perfectly show the picture
Brand:   Snooky
Color:   Unbreakable Japanese Fast Glue Bubble Free Application Impossible Screen Guard
Price:   149.00
---