Your Deal Tempered Glass Guard for LeTv Le 2 Pro, LeEco Le 2 Pro, LeEco Le 2(Pack of 1)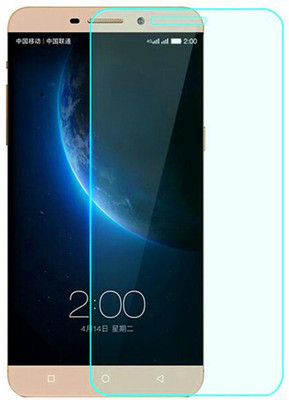 MRP - Rs. 1499
Price - Rs. 199
product description
The YourDeal 2.5D Premium Quality Tempered Glass for LeEco Le 2, LeTv Le 2, LeEco Le 2 Pro, LeTv Le 2 Pro will prevent from scratches on your device screen without sacrificing visibility.
Its dust repelling, reduces glare, smudges and improves clarity.
It uses a static adhesive that will not leave a residue when removed, and makes installation error-proof.
The screen glass guard also comes along with a microfiber cleaning cloth, allowing you to remove dust or debris from your screen before applying the Screen Protector.
The bubble-free application makes YourDeal's screen protectors an ultimate solution for making your device screen brilliant and scratch-free.Plastic screen protectors are a thing of the past.
They do not last, they make scrolling through the screen unpleasant, and writing on the screen with the S-Pen / Stylus leaves a mark.
Putting on a plastic screen protector isn't easy either.
You have to wipe the phone, spray the screen protector, and use an unreliable squeegee provided to put the difficult piece of plastic on the phone.
On top of it all, a plastic screen protector only protects the screen from smudges.
Luckily, the Tempered Glass changes all of that.The YourDeal 0.33m Invisible Shield Tempered Glass screen protector for the LeEco Le 2, LeTv Le 2, LeEco Le 2 Pro, LeTv Le 2 Pro is to protect your screen from a fall more than a phone case.
Because the screen protector has a coating over it, dropping the device will more than likely damage the screen protector, not the phone screen itself.
The screen is a hair thicker than a plastic screen protector and is much clearer than it as well.To put on the YourDeal Tempered Glass Screen protector, simply remove any phone case and debris from the phone via cloth and adhesive, and then apply the screen shield.
The screen attaches on the phone itself and takes little to no time at all to complete.The screen protector is protected for a lifetime, so if the screen ever breaks, simply register online to get a new one and ship it back to the company.
Much better than breaking your phone screen and paying for the replacement screen...
Right? For the full review of the Glass Screen protector, check out the review below.YourDeal Premium 0.33mm Ultra Thin Tempered Glass are a type of safety glass processed by controlled thermal or chemical treatments to increase its strength compared with normal glass.
Tempering puts the outer surfaces into compression and the inner surfaces into tension.YourDeal Premium Tempered Glass Features:* Ultra Finish Stream Coating At The Corner Of The Glass* Premium Quality* 3 Times Stronger Than Regular Screen Guard* Ultra Clear* High touch sensitivity.* Perfect to work with touch screen technology* Anti-Scratch, Anti-Glare, Anti-Static, and Anti-Friction* Non-corrosive Adhesive,* UV Protection and against abrasion* Perfect fit and leaves no residue when removed* Dust Proof & Waterproof, Washable & Reusable And Bubble Free* This is made to protect the LCD from damage and scratches with specially processed glass that has been reinforced to increase shock absorbency.
The entire surface is transparent.* Delicate Touch: Coated on the back with a strong silicon adhesive that makes installation easy and attaches the film firmly so as to not affect the touch screen's sensitivity.* Toughened glass - Toughened glass has high transparency and the color never changes* Advanced fitting technology of anti-static silica membrane to make convenience for the fitting and dismantling.Please Read Carefully Before Purchase ! ---Buy Only From \"YourDeal\" For Genuine Quality And Specs.!!! Avoid Other Fake Sellers!!!YourDeal Products Are Packed In Branded Packaging.